7 Styles of Hats and 7 Ways to Wear Them
|
Finding the right type of hat for your face shape may not be as easy as it may seem at the first sight. There are face shapes on which any kind of hate will look ideal (we are SO envious of those people!). Also, some types of hats will suit almost any face shape. Others, however, may not. You are wondering what type of hats will suit your face and can't find the answer? Calm down. We are here to help you.
Let's look at images of famous trend-setters, who love to wear hats.
Rachel Zoe, Wide Brim Hat
If you have a square face like Rachel Zoe, brims are the type of hats you should wear. Wear them high on your forehead, and remember: the wider your brim, the better it is for your face shape.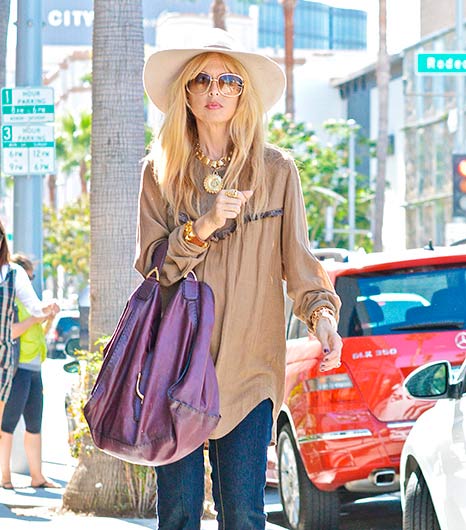 Kate Moss, Biker Cap
Kate's face shape can be best described as round. Biker cap serves as a good means of minimizing the roundness of your face.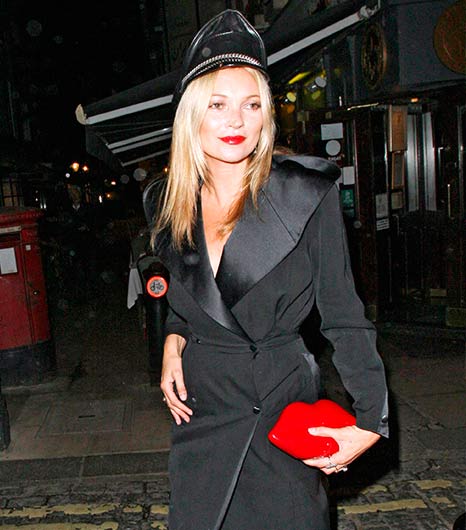 Alexa Chung, Fedora Hat
Alexa has got a heart-shaped face, which means she has a narrow jaw line. People with heart-shaped faces should avoid wide brims because they will make the chin appear even narrower. Straight hats all the way!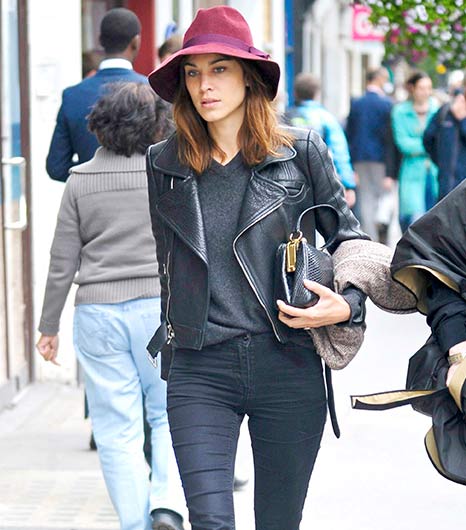 Julianne Hough, Medium-Brim Fedora Hat
As surprising it may sound, medium-brim fedora can make you look taller. No wonder Julianne loves them!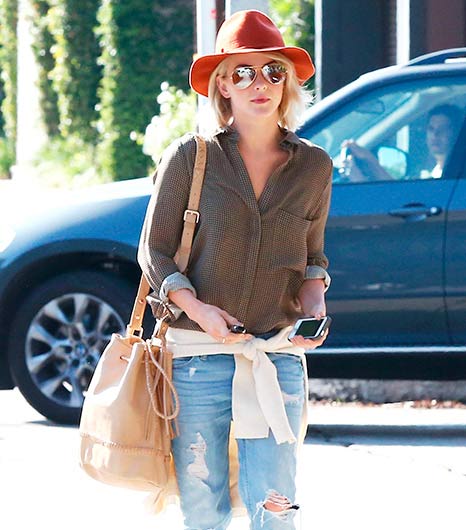 Jessica Alba, Bowler Hat
Simple black bowler hat looks all-natural on Jessica. It suits perfectly her casual style and frames her face gorgeously.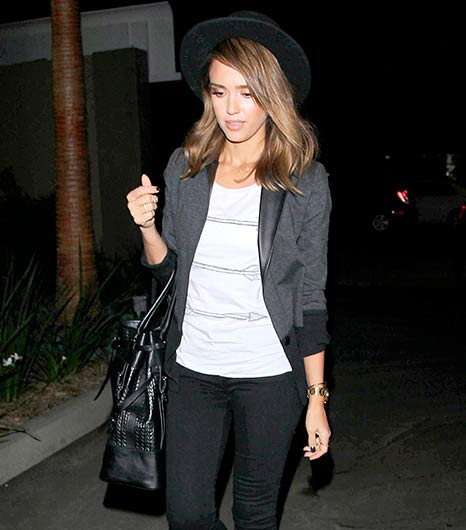 Rihanna, Ball Cap
Although we see Rihanna wearing dressy clothes in her music videos, she's a big fan of sports clothes, and caps in particular. And why shouldn't she? Ball caps look perfect with her oval face.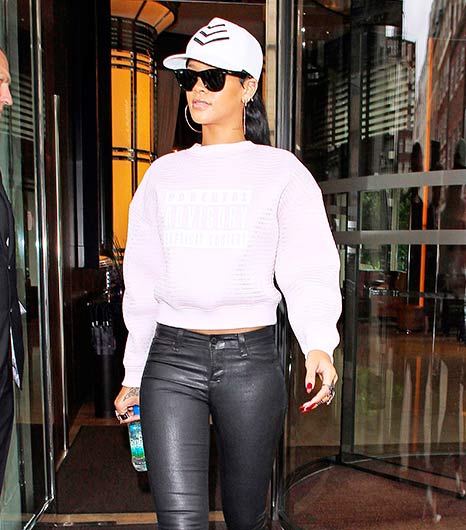 Rosie Huntington-Whiteley, Panama Hat
Although panama hats look best on pear-shaped faces, Rosie Huntington-Whiteley, who has a square face, looks amazing in it. But who are we kidding? Anything looks good on Rosie.
Although some people are convinced there's no type of hat that will look good on them, we are more than sure: there's a hat style for everybody! You just need to find yours.