Truffles – my one true love. Give me truffles, and you can literally get me to do just about anything. Anything sensible, that is. I feel that truffles are nature's way of appreciating the human species. These elusive delicacies are specially carved ingredients that can truly transform any meal. If you can take your mind away from the exorbitant price tag that always accompanies them, truffles can offer one of the most delicious eating experiences of your life. So yes, you've probably understood that I simply dig those truffles.
Now imagine my surprise when I came across a skin care brand that uses truffles in its name, its products and just about everything it does! I am talking about Truffoire, a skin care brand which offers two different collections that are formulated using black truffles and white truffles as their prized ingredients. Of course, I had to give those products a try. Couldn't have it any other way, could I?
Now, irrespective of my undeniable love affair with truffles, it would be stupid of me to go and buy entire collections that the brand offered. After all, I was new to the brand and didn't know anyone who used it either. I decided to invest in a couple of basic products, products that could help me determine just how good (or bad) (hopefully not) the brand really was. I purchased two specific products for different aspects of my skin care regimen – the Black Truffle Deep Renewal Vitamin C as a night cream and the White Truffle Day Moisturizer as my day cream.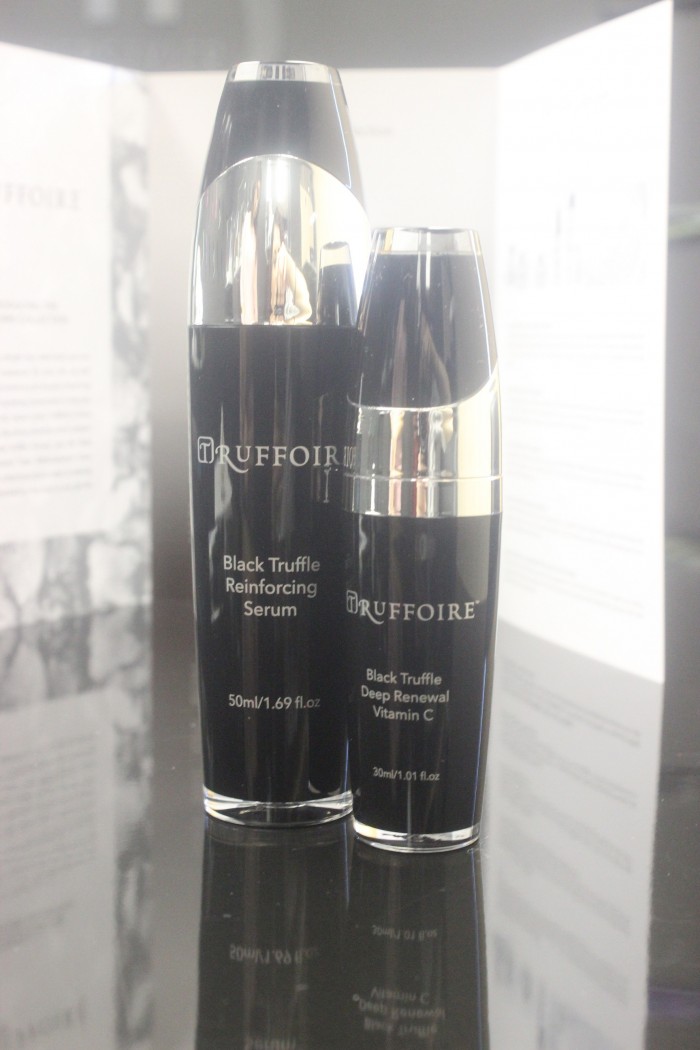 The Black Truffle Deep Renewal Vitamin C is one night cream that I am not likely to forget in a hurry. First off, it smells good. Like really goood. Makes you want to apply the product and go to sleep. Almost the same as lighting an incense in your room. Even the BF loves the smell J Apart from the smell, the product itself is fantastic. It is extremely hydrating and really makes my skin look beautiful and nourished. I knew I needed something special for my nighttime skin care routine, but hey, this is pure bliss.
White Truffle Day Moisturizer Image
The next product that I want to talk about is the White Truffle Day Moisturizer. Haven't you heard that it is always better to do things in pairs? Turns out the makers took the saying to heart. They made the day moisturizer such that it perfectly complements the night cream. While the rich and heavy night cream hydrates, this lightweight moisturizer protects. The thing that attracts me the most to this moisturizer is that it doesn't give you a greasy appearance, and that is something which is very important for me. Moreover, I discovered that the product contains ingredients such as vitamin A, Vitamin C and Vitamin E (apart from those precious truffles), and I don't need to tell you the kind of wonders these vitamins have in store for your skin, do I?
It's refreshing to come across a skin care brand that delivers on its promises. After all the junk that seems to be swimming around here and there, I really wouldn't mind investing more in Truffoire products. If two simple creams can bring about such a huge difference to the way I look in a week, I can only imagine the kind of difference their specialty products such as the White Truffle Facial Peeling or the Black Truffle Reviving Thermal Mask would make.