Lady Gaga's Craziest Hairstyles Ever
|
Who's the first celebrity to cross your mind when you say crazy? Gaga. Of course, Gaga! Lady Gaga is insane! And so are her outfits and hairstyles. Even Gaga herself admits that her crazy outfits are "how she deals with her insanity". Although almost all of the Gaga hairstyles can be described as crazy, we have tried to choose the craziest ones for you.
Gaga's seashell-inspired hairstyle is something to remember. We mean, who wears seashells in their hair? Gaga does. Her tousled hair, light makeup and seashells make us remember the mermaids from Disney. Only the tail's missing. Knowing this is Lady Gaga we are talking about, we are sure going to see her wearing a mermaid tail in the nearest future.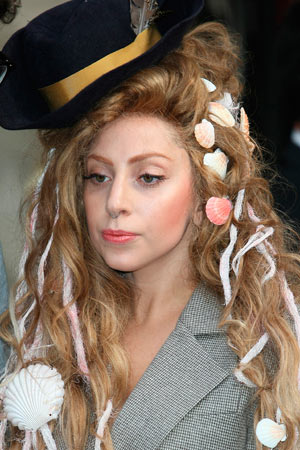 Gaga changes her hair color quite often as well! This time she went for simple contrast of black and white. Mmmm where else have we seen black and white hair? Oh yeah, Cruella De Vil from The Hundred and One Dalmatians. Looks like the evil lady has a competition.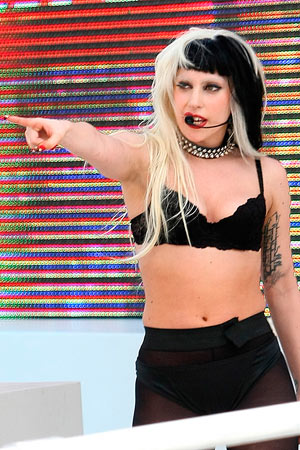 Lady Gaga's extravagant hair accessories are also pretty famous. However, we think you've never seen anything quite like this. A hat that looks like canopy of human hair over mint-green hair? Sounds like a good (and at the same time, strange) combination to us!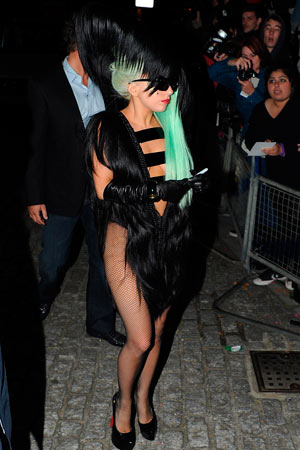 Gaga takes blond hair into a whole new level. If you've been to Gaga's concerts, you are sure to remember her bright yellow wig.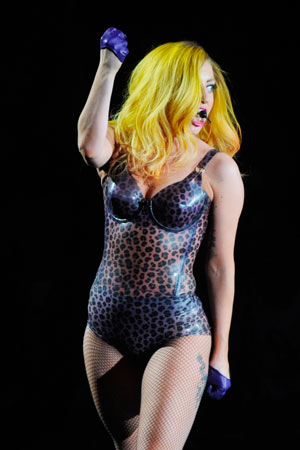 The Mother Monster rocks the undersea-themed (we even see a little starfish pinned close to her temple) hair again! This time with an addition of a big bow made of hair.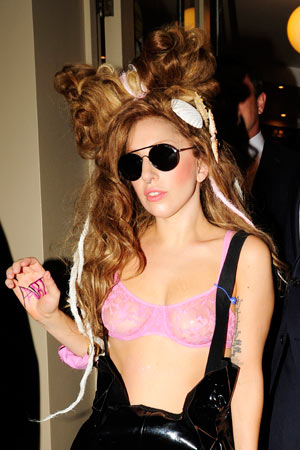 Admit it. This is the strangest and at the same time, the most freaking amazing wig that you have ever seen! Gaga's ivory-colored eccentric wig and the lacy mask of the same color give her I-just-escaped-from-a-masquerade look.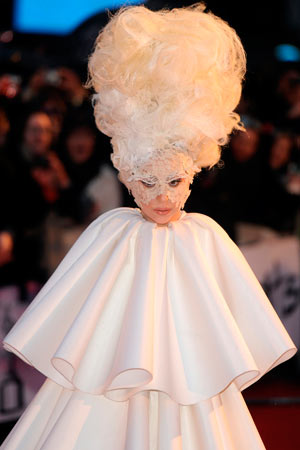 Another hat of hair! This time a straw hat worn over blond braids and waves. Gaga never seizes to amaze us!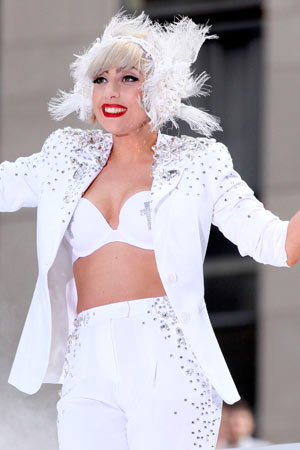 This is Lady G: crazy, eccentric, strange, creative and original. Whether you like it or not, Gaga's not going to change. Why? Because she was "born this way."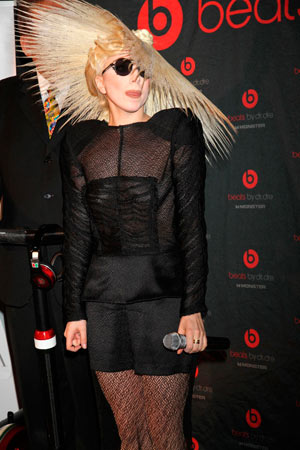 See also: Gorgeous Hairstyles to Wear Under a Hat