With the onset of the winter season, you may be tempted to wear your ugly sweaters and stuffy jeans. After all, what could you wear in this dry, cold season?
A whole wardrobe, apparently!
From tweeds to leather, here are the top fashion trends to turn your winter into a cool season of fun and fashion!
Animal Prints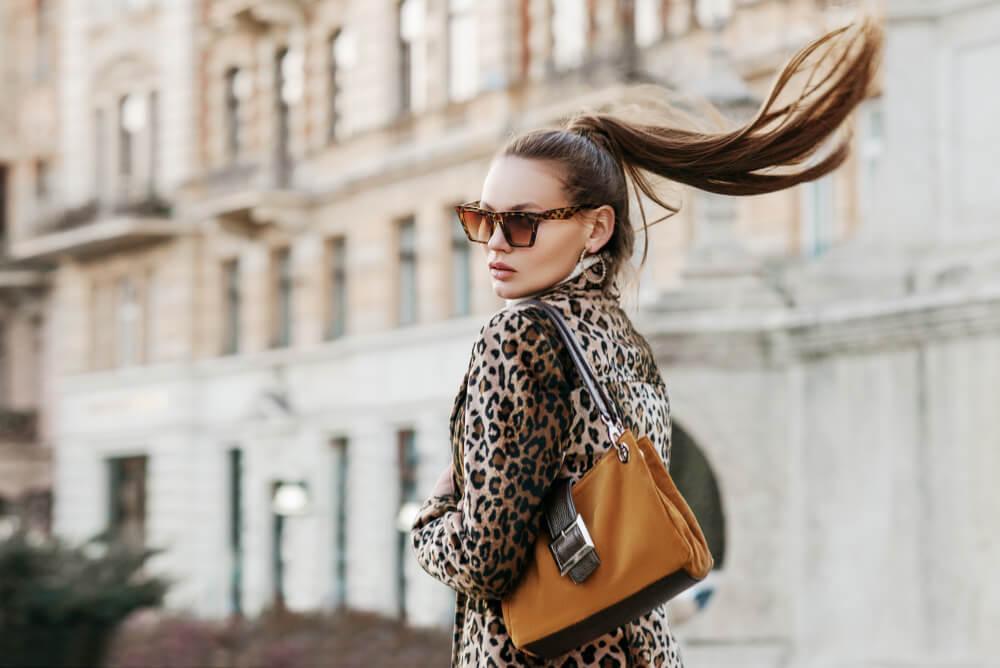 You may think that zebra stripes and leopard spots are so 80's…
But guess what?
They're making a comeback this season!
Yes, animal prints have become the favorite prints of fashion designers in this winter's runway. Calvin Klein, Givenchy, Balenciaga, and Tom Ford have featured animal print outfits in their collection. So, if there's anything that would make the top winter fashion trends of this year, it's animal prints.
How do you wear animal prints?
It's all about mixing and matching. If you're not a Kate Slater-type of person, then keep your outfit pared-down and let the print do the talking. Match your outfit with a pair of nice flats to complete the look.
…Or, be bold with a leopard-themed look! Instead of wearing a black layer, use a cheetah-print instead. This print matches perfectly with graphic t-shirts, stripes, and even solids.
Don't confine yourself with these matches though. Feel free to try out your own! Just remember, animal prints are all about boldness and confidence. Show those traits off through your clothes!
All Blue
Since it's winter, your wardrobe may have a recurring theme of blacks, whites, and greys.
And you know what:
That's boring.
Wearing black will make you look like the grim reaper. But wear white, and you'll blend right into the snow. Even with grey shades, you'll look dull and boring to the eye. So, you'll need to wear something that could bring color to this monochromatic winter…
And that's blue!
Wearing an all-blue outfit will pop you out from the background better than wearing shades of white or ebony. Even by pairing clothes with different shades of blue, you'll still look hip and street style-y – unlike shades of black, which just makes you look flat.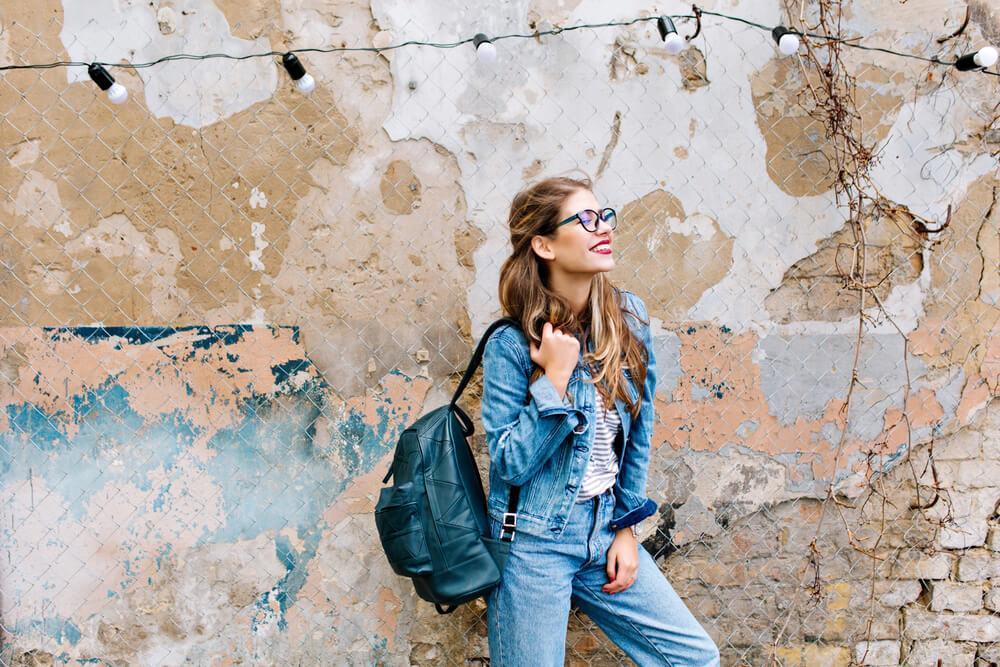 How do you wear an all-blue look?
It all depends on what you have in your wardrobe. For starters, pick all your blue clothes and mix and match them together. If you have a denim skirt, you can pair it with a solid turtleneck sweater or a printed T-shirt. Then, you can pair this outfit with blue pumps or sneakers.
Is there something missing from the look? Well, you'll need this stylish blue coat to seal the deal!
Checkered
Checkered prints have been slaying the winter fashion trend this year!
This classic print made a comeback in the runway with Calvin Klein, Erdem, and Versace's winter collection. These brands' checkered pieces made the whole world realize one thing:
Checkered prints are extremely versatile.
From a simple, casual outfit to a polished look, checkered prints can do it all. If you don't own a checkered print, then you better buy one now! The whole winter season is going to be all about it.
How do you wear checkered outfits?
The good thing about checkered prints is that you can pair it to make all sorts of looks. For a timid, pastel-kind of look, you can wear a checkered print over a pastel long-sleeved shirt or dress. Complete the style with sand-colored boots and your look is perfect!
But for those looking for a bold statement, here's what you need to do:
You can look for brightly colored checkered prints and mix and match them with your other neutral outfits. Take inspiration from Versace's checkered print piece.
Leather Clothes
Remember that all-monochromatic outfits are bland and boring for the winter season?
Well, there's actually an exemption…
And that's leather!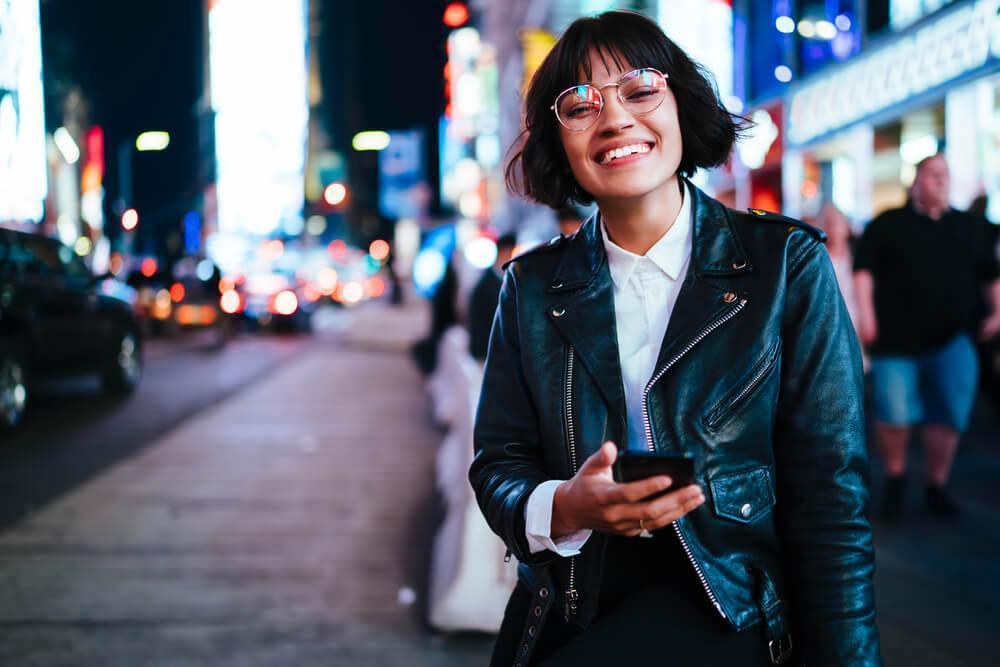 Leather outfits have been a fan favorite of fashion designers for winter collections. There's no winter fashion runway without leather fabric. This year's leather clothes seem to feature skirts and trousers as seen in Saint Laurent's and Hermes' collections. But let's not forget leather trench coats which have become a staple in winter collections.
How do you wear a leather look?
You don't really need to wear an all-leather outfit to make a statement. Just wearing one leather fabric is enough to pop you from the background! Designers recommended investing in one type of leather clothing – either trench coats, pants or skirts.
Leather also comes in different shades and colors, so don't limit yourself to the traditional black.  Just look at this stunning reddish-brown leather pants! Pair these trousers with a bright sweater and a fur-trimmed coat, and you're ready to go.
Gloss
If you're looking something between plain, soft prints and bold, deep leather, then you'll love this trend!
High-shining fabrics are a new addition to the key fashion trends of this winter season. 
There's just something dazzling in watching a person glow as they walk down the street, literally. 
So, if you're the type that likes to have their personal glow, then this fashion trend is for you.
Here's an interesting trivia:
High-shine fabrics were a key trend in the summer season, but it has been successfully ingrained to the winter season. Chanel, Simone Rocha, and Fendi have featured looks that made use of high-shine fabrics in this season's runway.
How do you wear an all-gloss outfit?
In comparison to cotton, high-shine clothes are a bit difficult to find. You can try to find pants with a metallic shine or dresses made of silk. And if you're willing to splurge for a long-time coat, then you may consider buying a rain-proof trench coat like this one.
One thing that you should consider in your all-gloss outfit is your appeal. With high-shining fabrics, it's easy to have a bold, dominatrix kind of appeal. However, you can still sport a soft, feminine look with the right pieces. 
Turtlenecks
Turtlenecks are the face of the winter fashion. Here's why:
Turtlenecks are just prolific. Not only do they protect the sensitive expanse of skin in your neck area, but they're also easy to pair with different articles Pair one with leather, gloss, or print and it will still look good!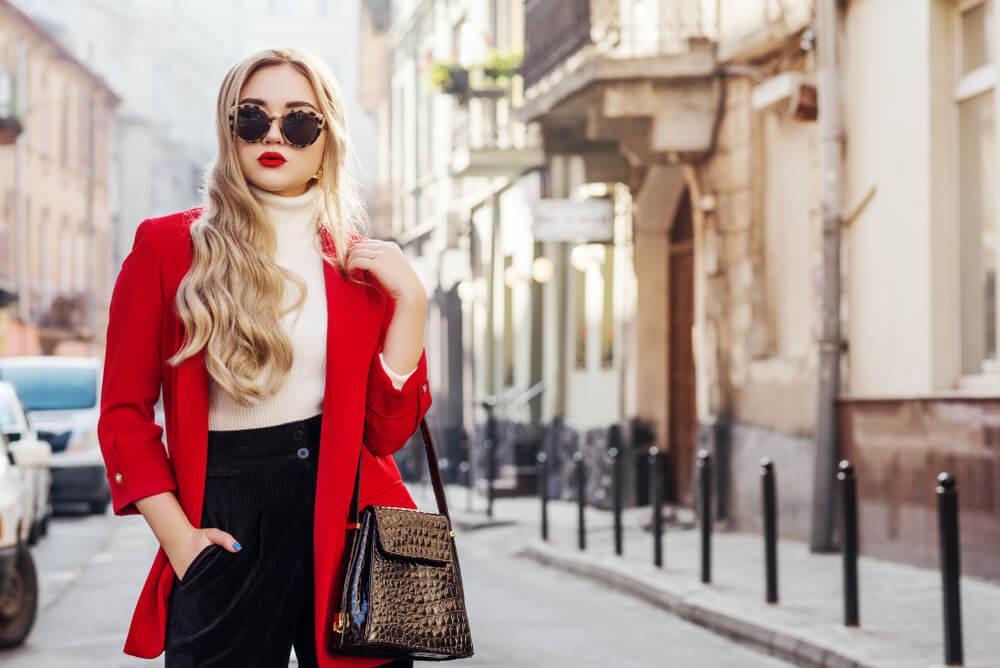 But…
Sometimes wearing one can make your outfit a bit boring. So, if you're considering wearing a turtleneck, think about how you'll make a statement with it.
How do you wear a turtleneck look?
Here is an example. This turtleneck dress hugs the body in a way that pops out your curves. Moreover, it has a chic, elegant feel to it. The accessories further highlighted this feeling.
Of course, the great thing about turtlenecks is that there are so many clothes that you can pair it with. For a bold look, pair a plain turtleneck with a leather jacket and bright pants. But a softer look, pair it with a dark skirt and animal-print shoe.
The possibilities are endless!
Jumpers
Who knew that a summer trend would be a popular trend in the winter time?
Jumpers are cute, easy-to-wear, and an all-around staple in the fashion industry. While there weren't jumpers in this season's runway, it's certainly becoming a trend in the masses. You'll see people strutting their cool jumpers amidst the winter cold.
How do you wear a jumper look?
Some people might think that it's hard to pull off a jumper look in the winter. This might be because jumpers have been repeatedly associated with the summer season. However, anything is possible in fashion. With the right pieces, your jumper look will become the outfit of the season!
The key to a winter jumper look is turtlenecks and a leather jacket. Choose a neutral-colored turtle and a bright leather jacket for a dark jumper. Then complete your outfit with a nice pair of complimentary loafers. Wear this look in a casual stroll or another day's work in the office!
Geometric Prints
Symmetry has been pleasing to the eyes. So imagine having that in your outfit!
If you're not a fun of stuffy, thick wardrobe, then geometric clothes are one for you! These clothes are those that feature symmetrical prints and geometric shapes. They look so simple, but they make you stand out among the crowd!
And let's not forget: symmetry is an important element in fashion. If you don't have any dazzling pieces in your outfit, then you can turn that around with a play of geometry.
How do you wear geometric prints?
Pulling this look all depends on your clothes with geometrical shapes or symmetrical prints. A good example is this color-blocked dress. It may have a simple color scheme, but it is patterned in a way that is pleasing to the eyes. Pair this dress with a pastel coat, and you're good to go!
Tweeds
Remember those tweed jackets that your grandma used to wear? Well, fashion gurus are wearing them now!
Tweeds are bringing the past into the present with oversized tweed coats. Miu Miu featured an 80's inspired look in their winter collection this season. On the other hand, Louis Vuitton featured a simple tweed skirt which gives a regal, office look.
So…
If you're looking for a simple look that speaks a lot of volumes, then the tweed look is the one for you!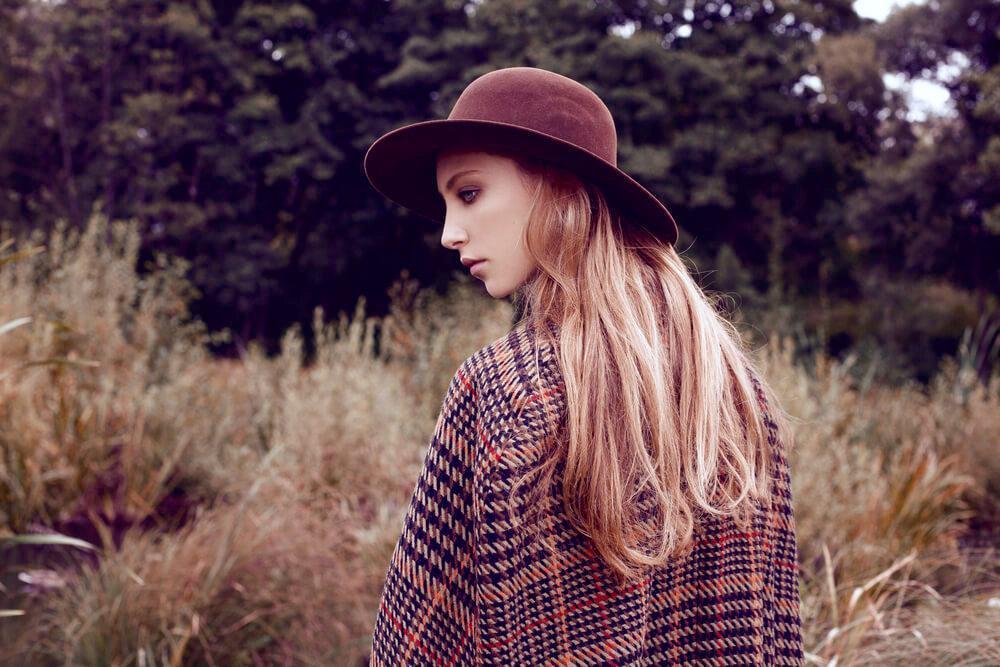 How do you wear a tweed look?
In this winter's fashion trend, you may consider oversized tweed coats like Jacobs. You can pair it with different textures like leather and cotton to make a dazzling look. But you can also wear simple tweed articles of clothing like skirts or sweaters.
You also might want to consider wearing headpieces to complete your tweed look! Knit balaclavas had a surprising comeback this season as brands like Calvin Klein, Gucci, and Preen featured it in collections.
Modesty Dressing
When the winter starts to get serious, you're almost tempted to throw your outfit in exchange for several layers of clothing.
And you know what?
That just became a trend.
Modesty dressing is all about putting layers of layers of clothing to cover the body. This trend originated in the post-Time's Up era, where designers experimented with the female sexuality. Modesty dressing has appeared in this season's runway – the notable collections coming from Balenciaga, Christopher Kane, and Saint Lauren.
So, if you like wearing several layers (or feeling too cold for other outfits), then you might want to emulate the style of modesty dressing.
How do you wear a modesty dressing look?
As implied by the namesake, modesty dressing is all about covering your body for the upcoming winter. The style is characterized by high necklines and low hemlines; dresses over shirts and coats over the whole get-up.
You might even want to consider adding a hood to your look. Hoods was a recurring staple in this season's fashion runway, which meant one thing: it's in-season.
Instead of just putting clothes after the other, why not experiment?
Use different textures. For example, you can pair a cotton skirt with a leather trench coat or a tweed overcoat with a silk turtleneck.
While it seems that modesty dressing is an easy style to emulate, it's also easy to mess it up. So, tread carefully…
Getting Ready for the Winter
Winter doesn't have to be all about thick clothes and monochromatic color schemes. This season's fashion runway had proven that. So, if you're looking to be fashionable this season, try following these cool winter fashion trends.
Just remember:
Always mix and match. Try to make the best use of your existing wardrobe.
Comfort over fashion. If you're a bit sensitive to the cold, then you make sure that your outfit protects you from the season's beatings. Don't forsake your health for a good outfit.
Walk the talk. Your outfit won't matter if you don't strut it proudly. Hold your head up high and walk the streets like what you would do on the runway.
Which fashion trend are you most excited to wear for the winter? Sound off in the comments below!