Another wonderful year is ending, and it's time to welcome new beginnings once again! For sure, with the holiday season around, there will be lots of family reunions, last minute year-end parties, and all sorts of celebrations. But the question is, are you Instagram-ready?
The year 2018 has been a major roller coaster ride for everyone. I'm pretty sure we learned a thing or two about life may it be in relationships, career, decision-making, or anything personal. We all had our highs and lows, our bad hair days and blooming days, and just like everyone and everything else, some trends die, and some trends are born!
However, despite the ever-changing trends in the world of makeup and fashion, some things remain – take for example… glitters!
With 2019 fast approaching, what better way to celebrate its beginning than with sparkly shining glitters! Dazzle up your year with this fabulous classic trend, and you're sure to have an awesome set of photos. We're pretty sure you already have an outfit in mind for New Year's Eve, but you might want to add up some shine to your overall look by putting lots of extra glam to make sure you really end the year with a bang!
The Basic Essentials
For us to achieve the best sparkly glitter makeup looks for ourselves, it's important to check if we have the essentials!
These essentials are important because without them, you might miss out on a step or two when it comes to the makeup process itself. 
To make your lives easier, we have come up with a mini checklist to help you see if you're ready to have a glitter-glam makeup session! 
1. Eye products – Eye products are important to lessen our wrinkles, eye bags, and dark circles. It may not be a part of the actual makeup process, but it's definitely more enjoyable to transform a face with less eye baggage! Not only will you be able to save up in foundation but you'll also have better-looking eyes to match your look!
2. Foundation – To cover some acne and other facial flaws, it's pretty handy to have some foundation! Be sure to have the right shade so that it matches and blends well with your skin tone. This will be essential in the makeup process so you can serve some hot looks!
3. Sparkly eyeshadow – For some glitter glam wonder, sparkly eyeshadow is a must! Nowadays, there are a lot of eyeshadow products that already have glitter in them! 
4. Glittery lipstick – To have that fabulous glittery look, make sure to have some lipstick with some glitters too! Just like the sparkly eyeshadow, some lippie products already have glitters in them so make sure to get yours!
5. Sequins and glitters – To spice up some look, you can buy some extra sequins and makeup glitter to put some sparkles on other parts of your face!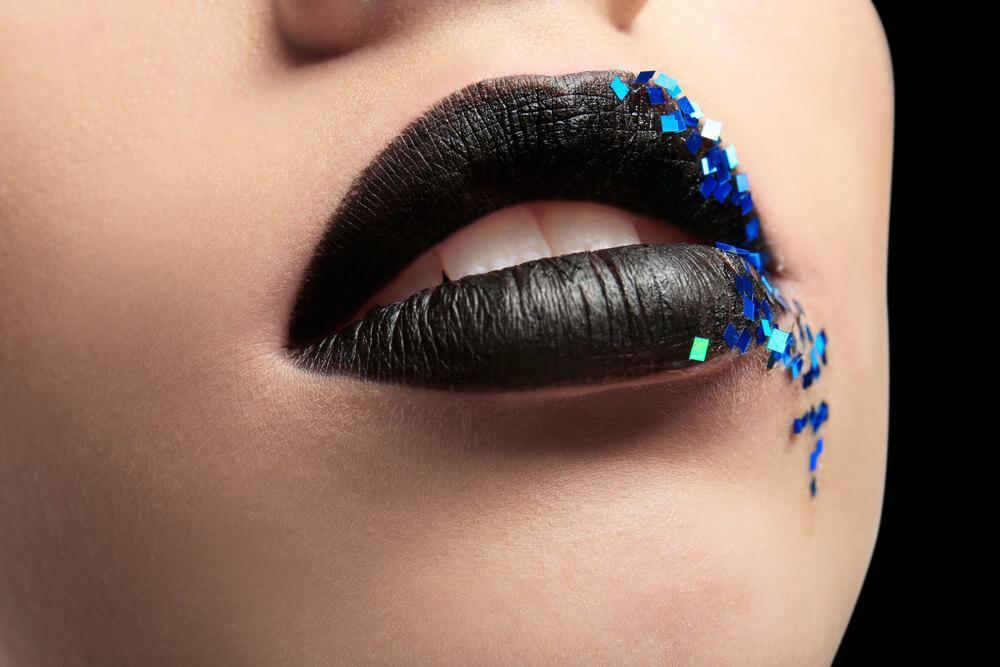 If your makeup products don't have glitter in them, there are also glitter makeup products which you can apply on your eyes or lips to add some glitter to your non-sparkly makeup products.
6. Face glue – If you want to be extra, having some face glue would be nice especially for putting sequins on crucial parts of your face! Make sure to get the safe ones though as to not add some collateral damage to yourself.
7. Glittery body cream – If you haven't noticed yet, there's an ongoing trend wherein body creams have glitter in them! The minimal glitter added in body creams helps in making girls shine and stand out in a crowd!
Now we have already named some essentials for you, we can move on to the sparkly glitter makeup ideas for you girls!
Shining Shimmering Splendid
What better way to celebrate New Year's Eve than with glitter! Below are some makeup ideas for you in which you can experiment with all things sparkly and glittery so you can definitely rock your New Year's Eve celebration with your friends, family, and loved ones!
Tan Eyeshadow Glam
Using primers, foundation, and concealers, you can blend in some of those on your face until it becomes smooth and clear. Once you're done with all of that, apply a light eye contour palette on your eyes, and color it up! 
Afterward, using the glitter that you have, apply some onto your eyes using glitter glue until it stays on top of the contoured creases of your eyes. Once you're done with that, wing in some eyeliner to make your look even more fabulous!
Sparkly Cat-Eye
Instead of having the usual cat-eye eyeliner trend, why not make it a glittery one! Using any sparkly eyeshadow that you have, fill in your eyes and add some glitter to it.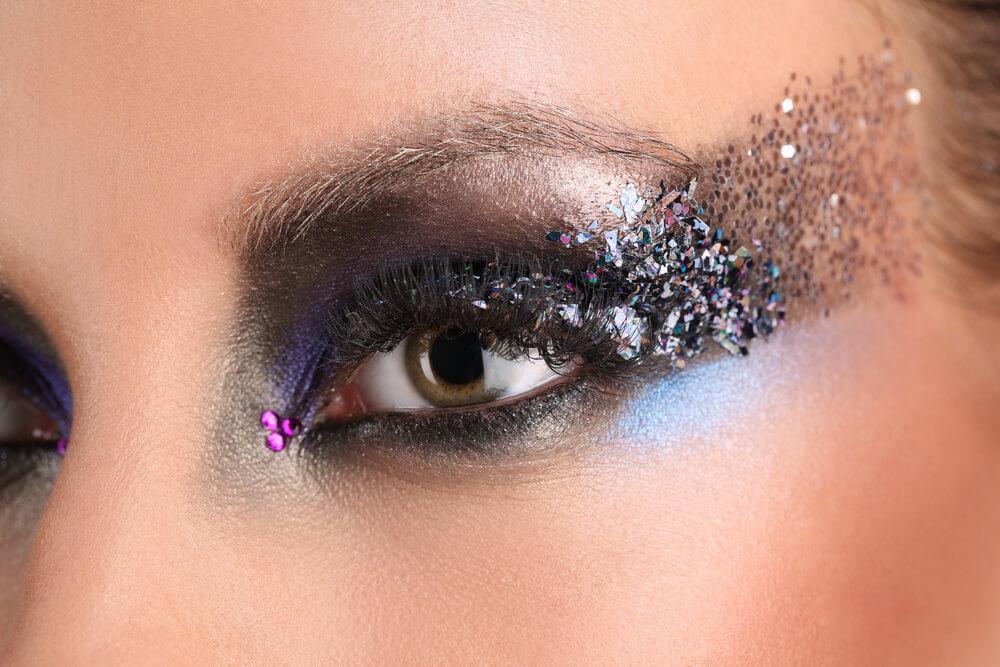 Afterward, using face glue and sequins, outline a cat-eye above the already-done eyeshadow, and fill it up with sequins! The result will be a cat-eye, but instead of the usual black shade, it's sparkly sequins instead! Add some mascara on your lashes to complete your look, and you're ready for some glitter action!
Glitter Bags
If you're feeling unique and edgy, why not try this sparkly glitter makeup trend! Feel free to color your eyeshadow with any shade that you like, and put some blush on as well, but as an ending touch, smudge in some glitter goo on the eyebags portion below your eyes. 
Think of it as eyebrows flipped upside down just below the bottom of your eyes. Not only will you get some heads and turns, but you'll definitely be rocking your New Year's Eve!
Rockstar Glam
Feeling like a rockstar this New Year's Eve? Get that look by simply putting on gold eyeshadow on to your eyes and add some glitter touches to it! Add some mascara and eyeliner to spice up your look, and once you're done, add a few touches to your brows. 
But wait, there's more! 
Add more glam to your look by applying black or dark purple lipstick onto your lips, and using your local glitter face products, swab and apply the glitter onto your lips making your dark lipstick pop out with style!
Glittery Gorgeous Eyes
For some glitter lovers out there, it's time to shine! Using gold or silver eyeshadow, fill up your eyelids with some color! Afterward, add another layer of glittery eyeshadow to increase the volume of your eyes.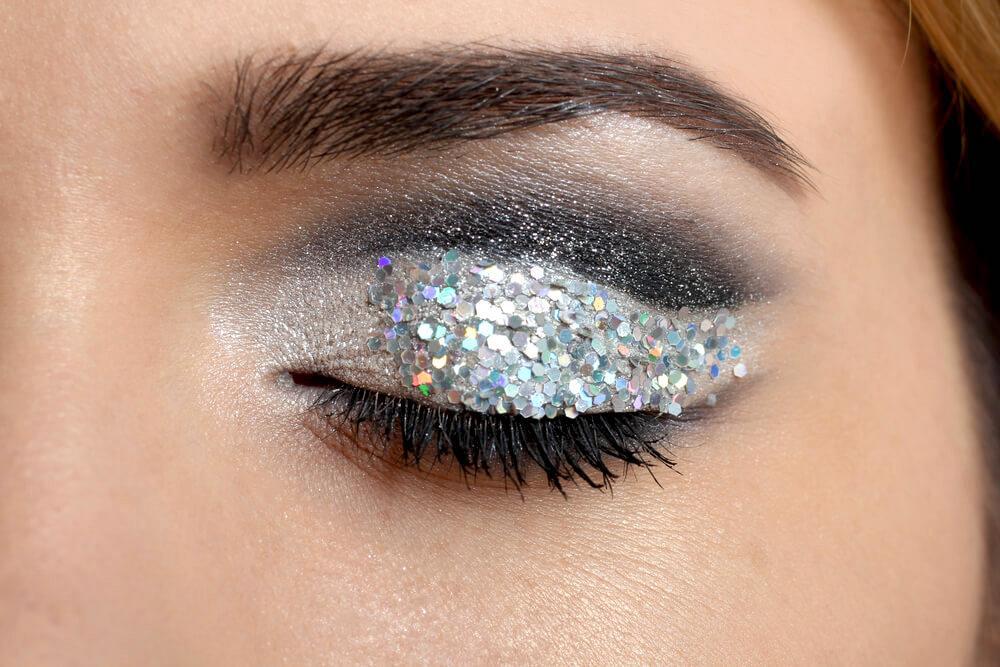 Using a different-colored eyeliner, trace out the shape of your eyes and add some eyeshadow to somehow make it glow. Then, apply some eyeliner and add a catwing if you want to! In addition to that, you can add some fake lashes using face glue as well to make your eyes really pop and look gorgeous!
In this glitter makeup style, all you have to do is fill up your creases with dark eyeshadow (preferably black, purple, or blue) and leave out an outline of any shape you want in the middle. Once your done coloring in, use a glittery palette to fill up the shape in the middle! 
Make sure it's heavy enough to be seen so that each time you blink, the glitter and sparkles are really seen! What a way to rock that NYE look!
Do's and Don'ts
In choosing which patterns to mix and match for your New Year's Eve sparkly glitter makeup look, you might want to consider a few do's and don'ts to avoid making your first mistake of the year.
Now, to make sure you won't regret your overall look choices when you scroll through your New Year's Eve photos in the future, we made a short and easy to understand list specially made just for you:
#1 DO know what your skin color is. In this way, you will be able to identify which shade suits you the most so choosing the supplementary colors for your eyeshadow, lipstick, and blush and all other face products would be just easy.
#2 DO pattern your planned makeup palette with the outfit you plan to wear! It is an essential tip which you can use on a daily basis and not specifically just for New Year's Eve itself! You also might wear something that's horribly different from your makeup making you look too contrasted, and we don't want that to show in the New Year's Eve photos!
#3 DO experiment on the makeup you plan to go with, a few days before the actual New Years Eve! In this way, if you're planning to go to any occasion to join a countdown with your friends and family, you would have had a 'dress rehearsal' so you would avoid any unexpected looks if you only do it on the day itself.
#4 DO know your products well! It's important for every girl to befriend her products really well before using it on very special occasions! You don't want to have any accidents when you're applying the products on your face on the day itself, do you?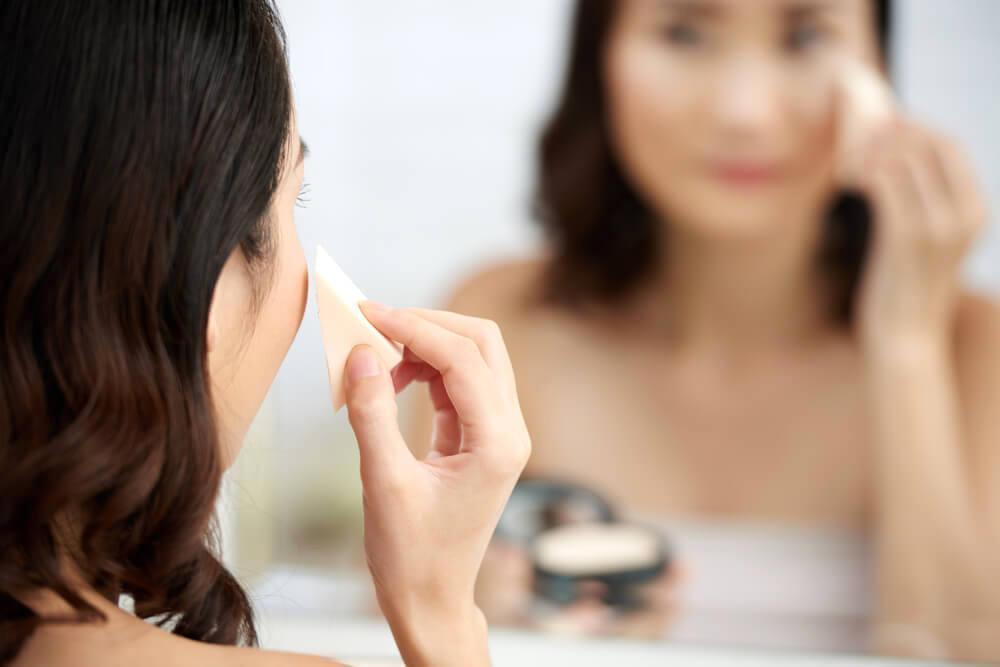 #5 DO have some backup plans when it comes to your outfit, and your makeup look! You'll never know whenever something happens, and it's good to have some extra outfits to choose from or additional products to use especially if unforeseen events occur. You know what they say: better to be safe than sorry!
#6 DO NOT choose products that easily fade! It's a New Year's Eve celebration… for all we know, you could be crying to year-end messages or greeting new and old people cheek-to-cheek. If you want to look glam, you might as well want to make it last the night or in this case, the "next" year!
Tip: In choosing products, you might want to use products that are animal cruelty-free too! Not only are you helping yourself avoid the dangerous chemicals in makeup but you're also saving a few animal lives all over the world too!
#7 DO NOT bombard yourself with too many details! There's definitely no limitations when it comes to beauty, but it's also good to take note that there's a certain glam that's pleasing to the eyes of the public.
Friendly tip: If you really want to look good, make sure that if your dress is plain, it's better to 'up' your makeup game; if your outfit is heavily sparkled and full of detail already, simple glitter makeup would do! It's all a matter of finding the balance between the two just like yin and yang.
#8 DO NOT wear something you are not comfortable with! This is a big no-no! It's going to be the last day of the year and the first day of a new one. You might as well want to consider comfort in being stylish! It's one of the most important things to value in serving the best looks. It wouldn't be worth it to wear something stylish, but you aren't able to move in it, right?
#9 DO NOT wear anything glow in the dark! Since it's the New Years Eve, you'll probably go out at night and watch some lights or fireworks! Wearing glow in the dark products are okay on some occasions but definitely not this one! You don't want to look like a firework display yourself, don't you?
#10 DO NOT lack confidence. Chin up, be proud! One may have the best makeup and the best outfit, but if you don't walk your talk and have that chin up high, all the sparkle will go dull. Just remember that you're doing great, sister! You do you!
New Year, New You
With a new year starting, it's important to learn how to take better care of ourselves better so we can be the best version of ourselves.
It's not that hard to give yourselves a little love, you know! You can start in small ways such as hydrating yourself more regularly, investing in facial products and body products which can help yourself have a better inside-outside glow, trying out serums, and religiously doing your skin care routines with your facial masks. You can also start regularly taking in important nutrients such as vitamin C and zinc to help up boost your stamina so you can be ready for more adventures and life occasions.
May you leave 2018 happily with lessons of a lifetime, and have 2019 full of experiences, new learnings, and happiness.