Just when I thought that things couldn't get any freakier in the world of skin care (remember those Dracula facials), along came an ingredient that promised to transform the way the world looked at anti-aging. Stem cells certainly have an aura of mystery surrounding them, don't they? After all, they're true chameleons in their own right. Stem cells basically mimic other cells in your skin to make it look fresher and younger. They're doing the daily rounds in the news and the whole world is going crazy about them. But are stem cells upto any good?
I decided to review one of the newest brands in the market that uses stem cells as its signature ingredient and promises an unparalleled anti-aging experience. But before I get into reviewing the products, let me talk a bit about the brand. The one that I chose for this review is Introstem, a brand that makes you look beyond conventional skin care routines and delivers the wonders of stem cell technology in all its products. But what makes Introstem so different? After all, there are other brands offering stem cell products as well. For starters, one of the biggest improvements that I saw with Introstem is the perfect combination of traditional skin care ingredients and advanced anti-aging techniques. This means that you never have to delve into the nature vs nurture debate while choosing Introstem because it offers the best of both worlds.
The three products that I decided to review were the Stem Cell Activation Serum, the Stem Cell Vibrant Day Moisturizer and Stem Cell Night Rejuvenation Serum. These products give the perfect protection morning and night, and promise a young and vibrant look in no time. Let's examine each product in greater details.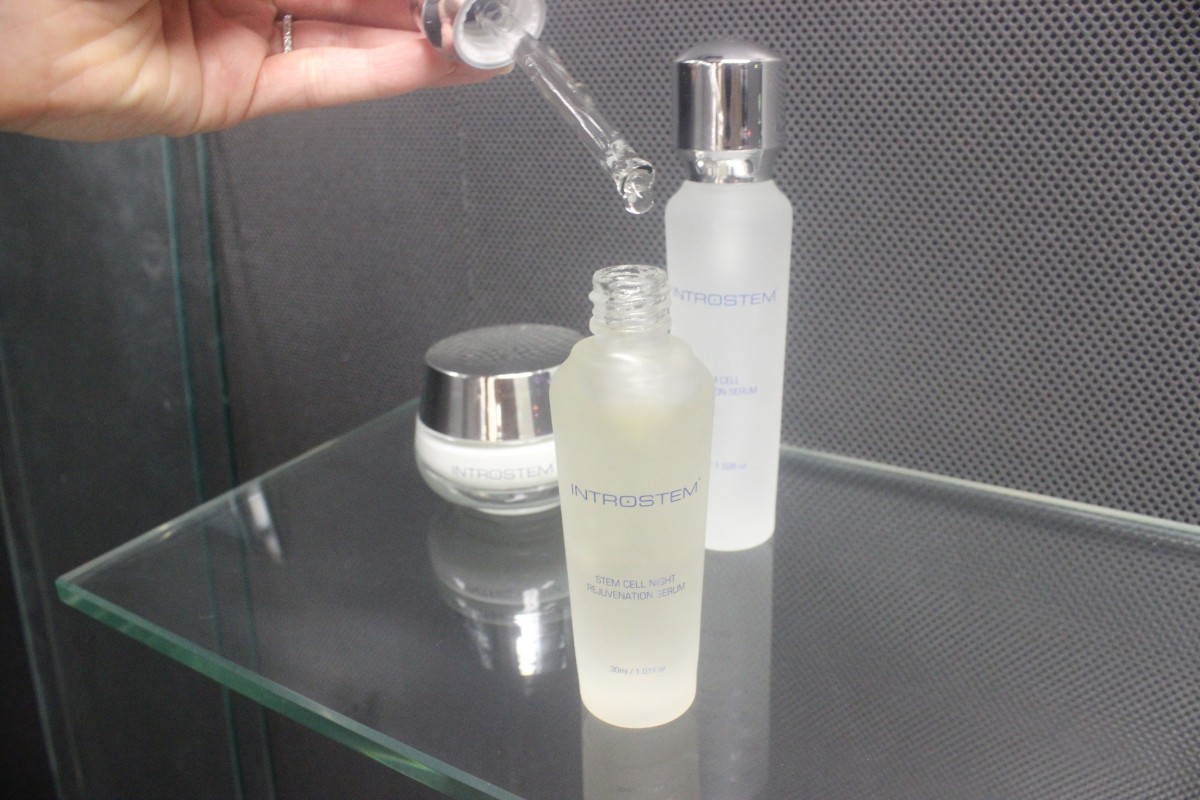 The first product that I used was the Stem Cell Activation Serum. This needs to be applied to freshly cleansed skin in the mornings and massaged gently. It has been 10 days since I began using Introstem products, and I think I was already ready to review them. The kind of difference that I have seen in the past 10 days has simply been phenomenal. Every day revealed a pleasant surprise and I could literally track the progress of my skin with each product application. The serum is very lightweight and has an intoxicating smell (in a good way). It slides across my skin and always leaves me feeling refreshed.
After applying the serum, it was time to pay attention to the Stem Cell Vibrant Day Moisturizer. This moisturizer is one of the main reasons I got hooked onto Introstem. It gives my skin a nourished look, which surprisingly stays with me throughout the day. The products I used in the past could never last longer for an hour or two, but with Introstem, I enjoy that dewy look right through (9 hours). Better yet, the moisturizer is very lightweight, which means there is no greasy business. Dewy without looking greasy?? Now that's an interesting thought.
The final Introstem product that I added into my skin care regimen was the Stem Cell Night Rejuvenation Serum. The first thing that struck out was the use of ingredients such as aloe vera and chamomile extracts. Such ingredients show Introstem's stress on traditional skin care techniques despite the presence of modern wonders such as stem cells. The serum itself is fantastic. It is very smooth and creamy and it leaves the skin feeling refreshed. Just the right sensations I want to feel before going to sleep. Not too strong, not too mild, and completely relaxing. I don't consider myself as someone who is happy to wake up, and my skin probably used to feel the same way. Introstem changed all that. Now, after waking up, my skin always feels soft and refreshed. That's an absolute first.
I shall certainly recommend this brand and its products to you guys. It's enjoyable, luxurious and exclusive. If you're seriously contemplating bringing about a change in the way you look, I would say go spoil yourself with Introstem.