Let's talk about Lionesse! This luxury brand features several exclusive collections inspired by precious gemstones:
Amber (for the eyes)
Black Onyx (features a warming mask)
Diamond (rejuvenating)
Golden Sapphire (offers a solidifying peel-off mask)
White Pearl (the largest and most comprehensive collection)
Opal (the only collection with a moisturizer with built-in SPF)
Morganite (has a magnetic mask)
They also have a Daily Care and Anti-Aging line, plus facial devices utilizing LED light therapy.
I do like that they have an online store (who has time to stand in lines?), and they offer free shipping on all US orders. If you own a salon or work as a skincare professional, they have wholesale opportunities too. And their slogan is Face Your Fierce (love it).
I decided to go with the eye skincare collection, the Amber Collection, because the eyes are the first feature we notice in people, the windows to the soul and to the brain too. A study published in JAMA Neurology shows that people with a thin retinal nerve-fibre layer (RNFL) "are more likely to fail cognitive tests than those with a thick one. They are also more likely to suffer cognitive decline as they age."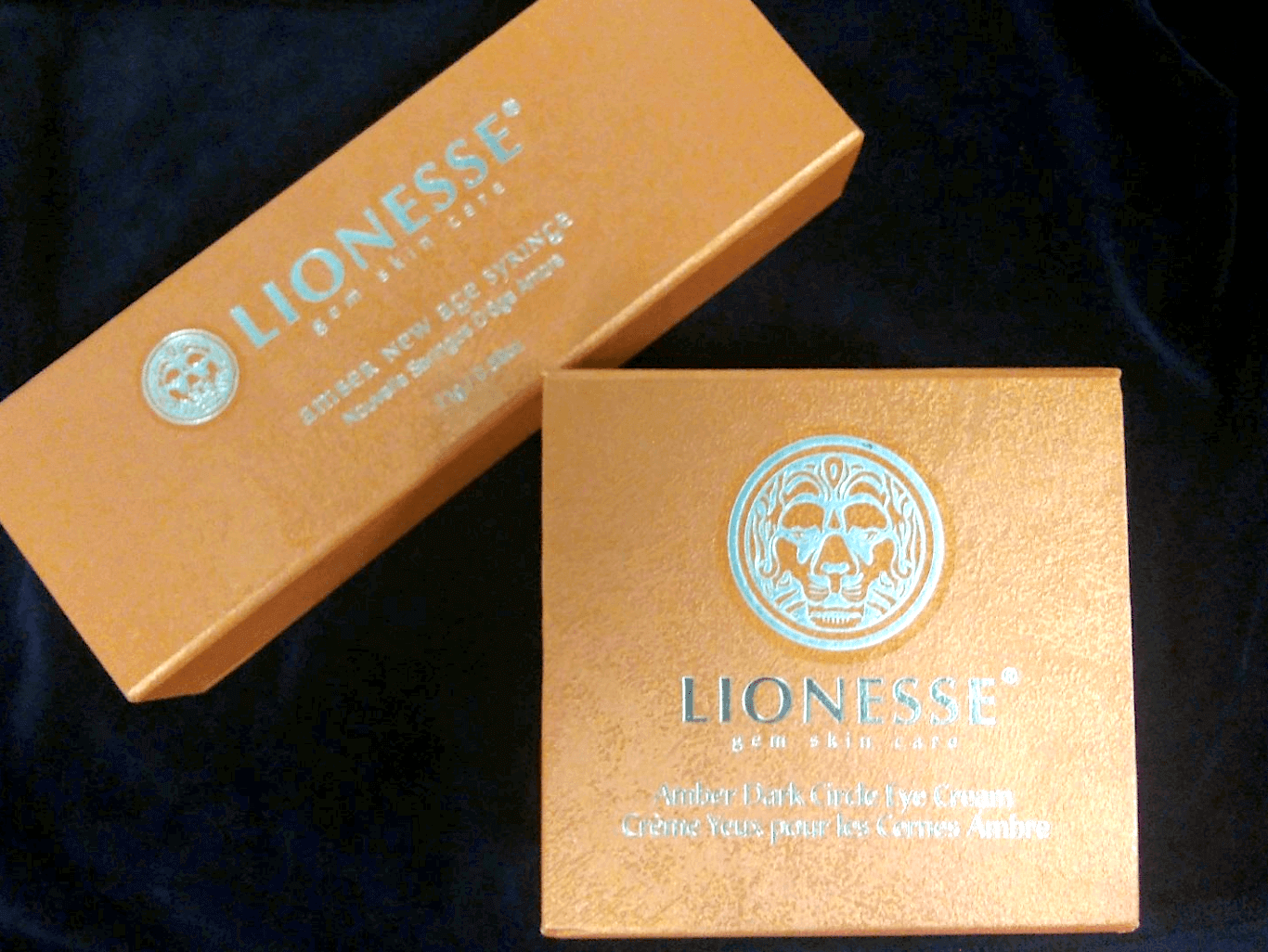 On a lighter note, the skin around the eyes (eye contour) needs TLC, because it's thinner and therefore more sensitive and delicate. This thinness makes the area prone to premature fine lines and wrinkles. This area also lacks sebaceous glands, collagen and elastin fibers, making it prone to puffiness and sagginess. Add to this that the eye area has 22 muscles in constant motion and that we blink around 10,000 times per day.
So, when we get older, when we don't sleep well, when we don't drink enough water, when we have too much stress or DNA is not working in our favor, we experience deep wrinkles, puffiness, loss of elasticity and dark circles. It gets worse as we age because lymph and blood microcirculation get slower causing poor vascularization and deficient lymph drainage.
So When Should You Start Using Skincare for the Eyes?
It depends, some people start when they are around 25, but others who are genetically prone to dark circles, puffiness or sagginess, or those like me that expose themselves to the sun too much should start earlier. I started using eye contour care products when I was 18, but the simple stuff nothing too fancy when you are under 30.
The main goal of skincare products designed especially for the eye contour is to deliver the same ingredients you might see on facial skincare products but in lower doses that will be gentle enough not to irritate but efficient. To avoid irritation, you should also avoid products with added synthetic fragrances.
For this review, I chose the Amber Dark Circle Eye Cream and the Amber New Age Syringe. Both products are made in FDA registered facilities, are made of hard plastic (they won't break if they fall from your bathroom vanity) and they come in recyclable shiny amber-colored boxes, with magnetic closures.
Amber Dark Circle Eye Cream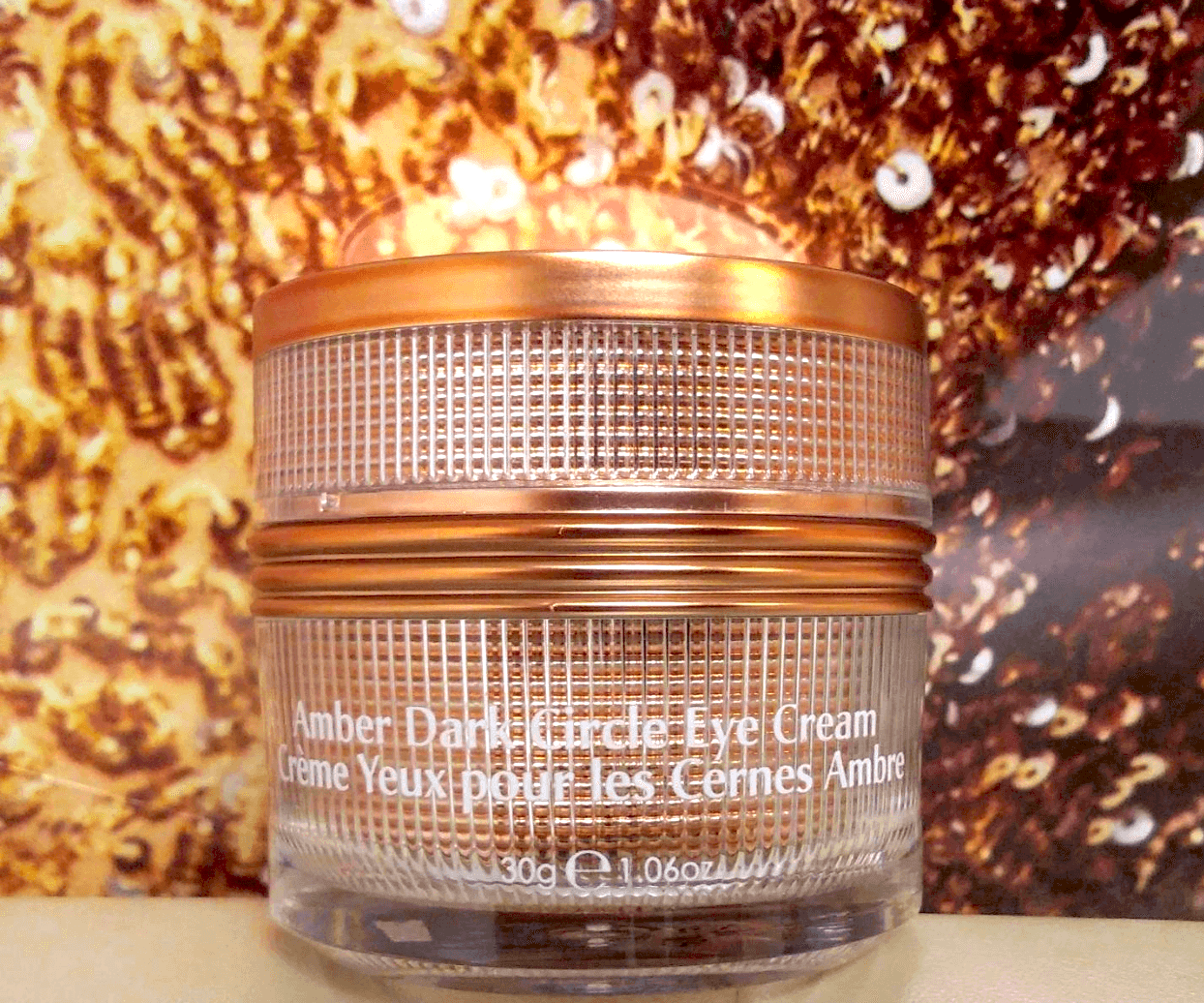 I'll start with the 1.06oz eye cream. This cream targets dark circles, caused by lack of sleep, fatigue, hormonal imbalances, fluid retention or just genetics. Now, eye creams can't "cure" this but what they do is hydrate and improve the appearance of the skin.
Did you know that allergies and sinuses can worsen dark circles? It causes a vascular congestion that darkens the area.
Before using any product: It's important to always read and research on the ingredients in the skincare products you use, and then do a skin patch test 24 hours before to make sure that you don't get an adverse reaction.
The Amber Dark Circle Eye Cream is made with some popular skin care ingredients:
Beeswax

: Yes, the wax you get from a honeycomb, but purified and used as a skin conditioner and for natural fragrance

Myristic Acid: This is a fatty acid that can be found in coconut oil, palm oil, nutmeg and butter fat, used as a lubricant
Hydrogenated Polyisobutene: Can't pronounce it? Don't worry it's just a synthetic skin conditioning agent
Glycine Soja Oil (Soybean oil): This oil consists of triglycerides of linoleic, oleic and saturated acids, mostly used as a skin conditioner with antioxidant properties
Mica: A "naturally occurring mineral dust" mainly used in makeup for its light reflecting properties (it makes your skin shiny)
Caffeine:

This popular eye skincare ingredient has soothing properties and is a great antioxidant. It is also a diuretic which helps reduce puffiness

Chitosan: This is derived from the polysaccharide chitin, found in the exoskeletons of crabs, shrimp and lobster. An antioxidant that has skin soothing and restoring properties
Plus, soluble collagen, antioxidants such as retinyl palmitate (vitamin A) and tocopheryl acetate (vitamin E) and amber powder (surprisingly this is obtained from fossilizing the resin from the pine tree). It is paraben-free and the final product is not tested on animals.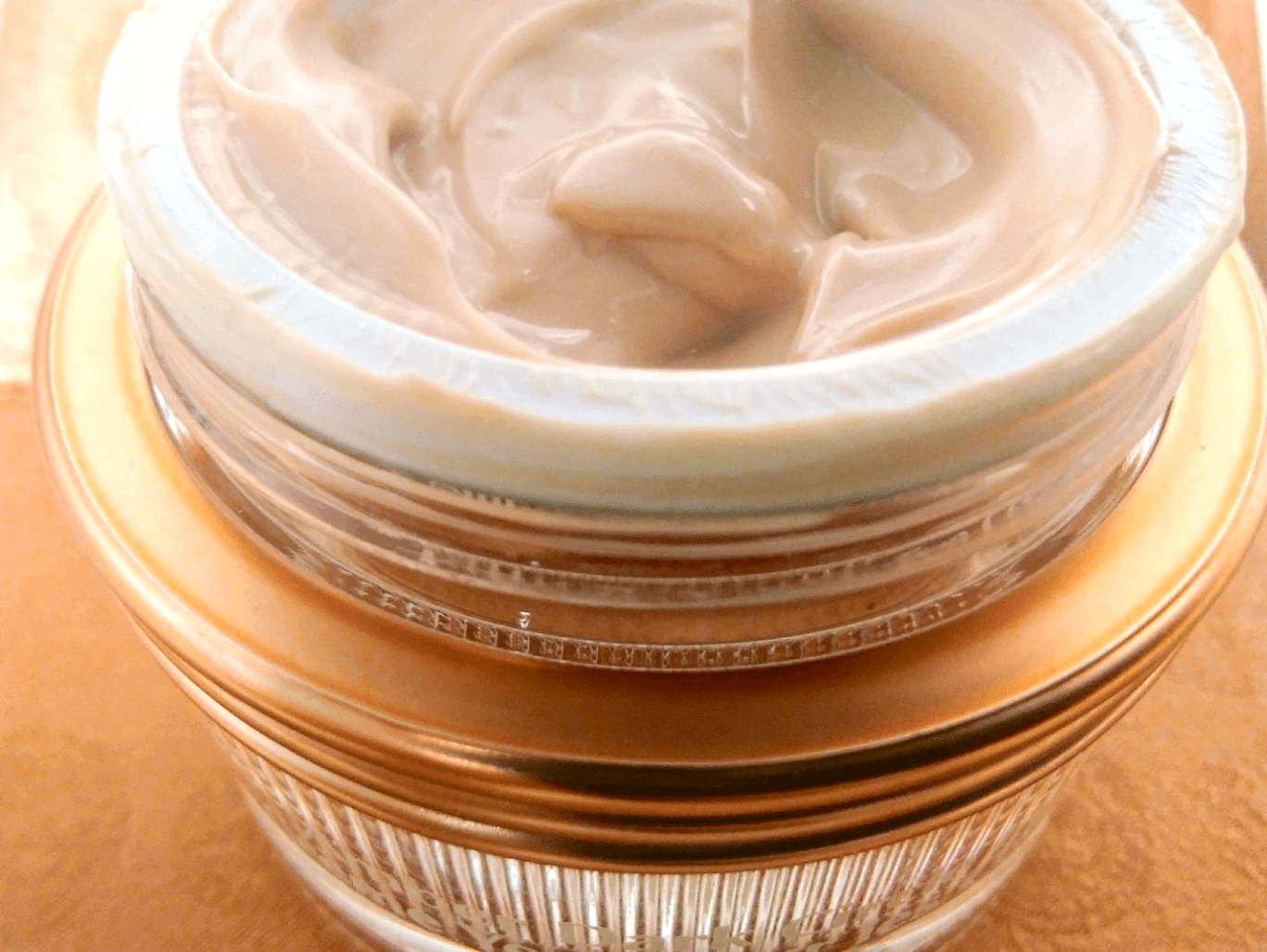 This product has a very creamy texture and a light amber color, all you need is a little bit of product to cover the eye contour area. Don't forget the upper lid, I don't understand how people don't moisturize their upper lid, it's the area that's most prone to sagginess. Even if this cream is designed for dark circles it is in essence a moisturizing cream. Remember to be gentle when applying eye skincare products, do not rub. For this you can use your finger and then dot it on around your eye area from the inner to the outer corners. It can be used every day, day and night.
Amber New Age Syringe
Moving on to the treatment, the 0.39oz Amber New Age Syringe is a targeted treatment that reduces the appearance of deep wrinkles. This product is called a syringe because it looks like one and for its application method (do not worry, it's a "fake" syringe, it just has the shape).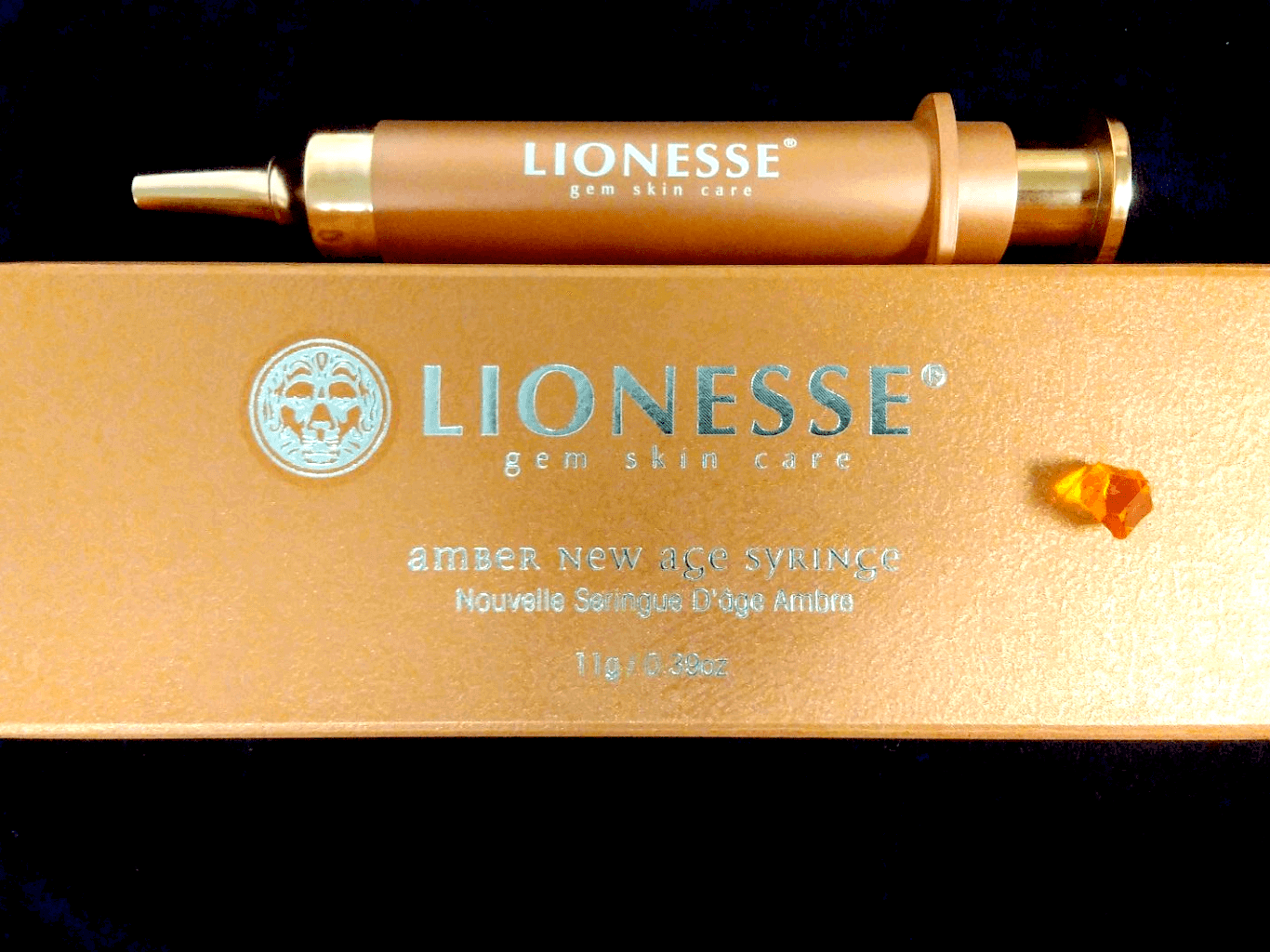 Keeping in mind that it's vital to read and do your own research on all ingredients and instructions on any given product, this treatment is formulated with ingredients such as:
Cucumis Sativus Fruit Extract (Cucumber): This botanical extract works as a great antioxidant and a skin conditioner, you have probably seen it in various skincare products
Acetyl Hexapeptide-8: A popular synthetically derived peptide that like other peptides has skin restoring and water binding (helps to retain moisture) properties
Hyaluronic Acid

: This acid is naturally present in our skin and it helps attract moisture and replenish the skin. As we age we start to lose it, and the comes the loss of firmness

Persea Gratissima Oil (Avocado): This is a wonderful natural antioxidant and skin humectant
This treatment also has antioxidants like retinyl palmitate (vitamin A), tocopheryl acetate (vitamin E), the mineral dust mica to reflect light like glitter, and luxurious pearl powder (yes, beautiful pearls that are grinded into a fine powder) which contains amino acids. Pearl powder has been used for a long time, even as a food additive, especially by ancient Asian cultures and dynasties. Now pearl powder doesn't come cheap since natural pearls are rare now, most pearls are cultured, and the process still takes time. Cultured means that a human takes a mollusk (freshwater mussels or saltwater oysters) and inserts a bead or tissue into it, so a pearl can form, there are pearl farms all over, but mainly Australia, Indonesia and the Philippines.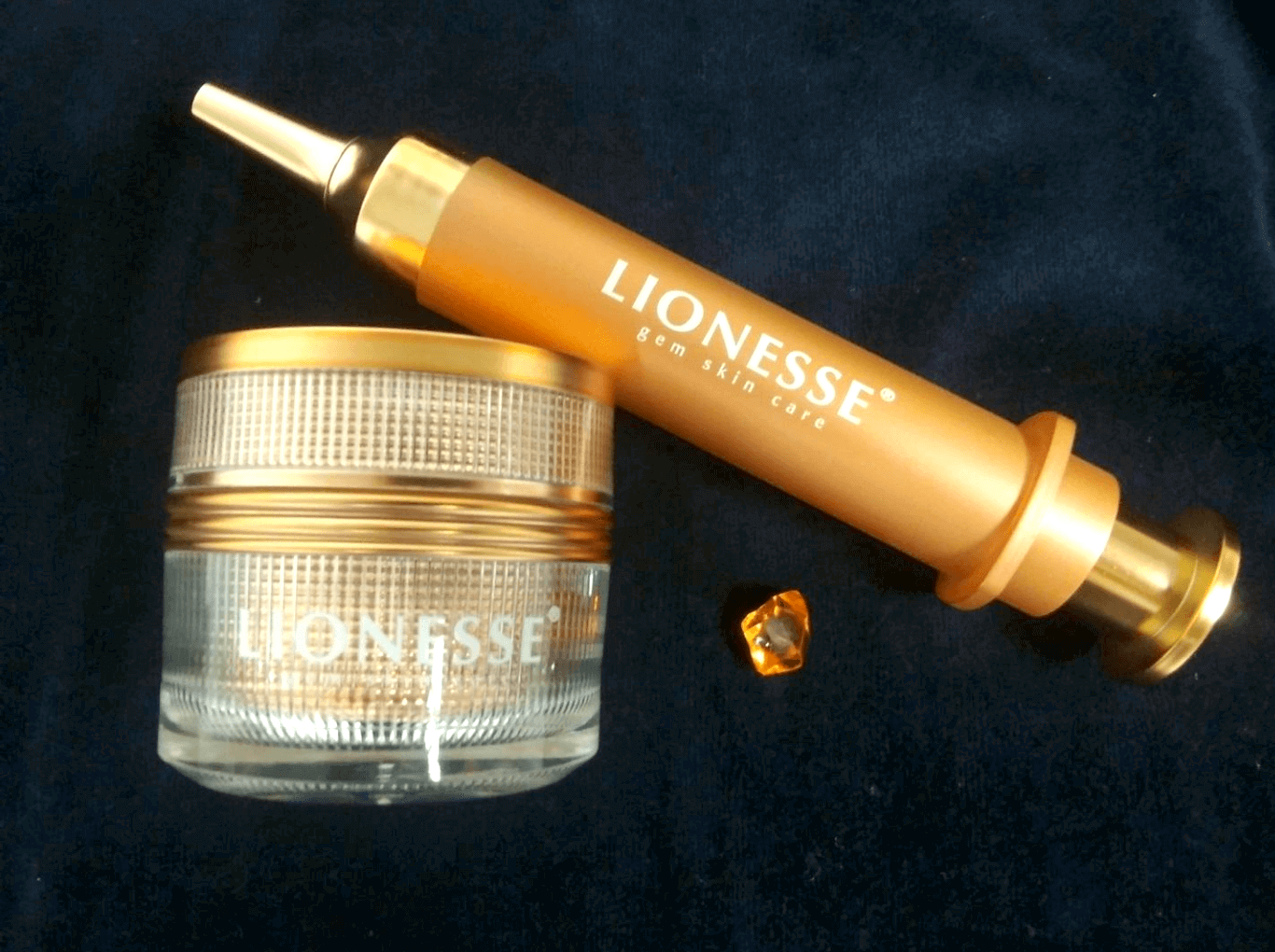 Now back to the "syringe", after you have finished your skincare routine you gently press the top of the syringe down and apply the light amber colored creamy product directly to wrinkles, remove excess with a cotton swab and try to stay expressionless for about 3 minutes. This to me is for special occasions, to be worn under makeup. It feels like the skin is being tightened and looks like the wrinkle is filled and "taped" so when you put makeup on it looks smoother.
Additional Thoughts
I hope all this information can give you a better idea of what to expect if you decide to try out any of these eye contour skincare products from Lionesse. Remember that skincare is not only about the quality of the products we use but also about our lifestyle, how we take care of our bodies in general.
There are other things you can do to take care of your eyes and the skin around them:
Drink water and avoid sugary caffeinated drinks (like soda), smoking cigarettes and too much alcohol (i am not going to be the one to tell you not to have a glass of wine or champagne every now and then)

Eat healthy fruits and foods rich in omega-3 fatty acids

Sleep enough time each night (aka beauty sleep)

Deal with stress in healthy ways (yoga, meditation, running, screaming and cursing into a pillow, boxing lessons)

Stop rubbing your eyes, this causes the skin to wrinkle more and you can contaminate your eyes if you haven't washed your hands

Reduce eye strain and prevent dry eye by taking breaks from screen time every 20 minutes and by blinking (this helps moisturize the eye)

Go to an ophthalmologist once a year if possible

Use sunglasses, this is a must for eye contour skincare
Sunglasses protect the delicate skin from the sun's UVA and UVB rays (especially the polarized kind, these sunglasses reduce glare, which is especially useful if you spend a lot of time in the sea), since sunscreen might be too harsh for this sensitive area. That's why you rarely see eye contour serums or creams with sunscreen included. Besides, we tend to squint when we see bright light, which gives us wrinkles over a long period of time, another reason to wear sunglasses. Besides, sunglasses are stylish.
Remember to prioritize taking care of your skin over covering it up with makeup, makeup is meant to highlight our features and be fun.
To learn more about new products, offers and see what's new with Lionesse, check out their social media channels: Twitter, Instagram, Facebook and Pinterest.