Other than being super popular, face masks can also do wonders from your skin in a number of ways, whether that's purifying, toning or boosting moisture levels. However, in the sea of face masks that all seem to promise the moon and more, it might be difficult to find the one that's suited to your particular skin tone.
An easy way to navigate your way around the immense offer of face masks is simply to learn what kind of ingredients are best suited for your skin, then focus your efforts on finding the face masks enriched with these particular nutrients.
And to help you in that quest, we've compiled this simple guide that should help you learn the ABC of face masks.
Clay Masks to De-Clog the Pores
If your skin problems largely evolve around excess oiliness, clogged pores and frequent breakouts, then it sounds like you're the perfect candidate for clay masks.
Clay is a potent natural skin-purifier that can penetrate deep into the pores and dislodge any dirt, grime and extra oils that have amassed inside.
Thanks to its powerful detoxifying properties, clay can help balance the skin tone and reduce the chances of acne, zits and other imperfections on the skin.
You can apply your clay mask once or twice a week. Take a generous amount and spread it across your face, avoiding the skin around the eyes and focusing instead on the T-zone and other areas that have a visible appearance of pores. You can use your fingers or a flat foundation brush for a less messy application.
Leave the mask on for about 15-20 minutes, after which you can rinse it off using lukewarm water. Grab a towel to remove residue from the roots of your hair or around your ears.
Once the mask is removed, pat the skin dry using a soft towel, then apply a toner to restore the pH balance in your complexion.
Kaolin Clay for Sensitive Skin Types
As amazing as traditional clay can be for your complexion, not everyone's skin agrees with this powerful ingredient.
If your skin tends to be especially dry or prone to irritation, then you might want to opt for something more delicate to treat your imperfections.
And kaolin clay can be the ideal ingredient for doing just that.
This clay mineral is known for its skin-soothing and anti-inflammatory properties, which can boost the appearance of your skin in several ways.
First, kaolin clay mask can be used to reduce redness, itchiness and other kinds of symptoms linked to hypersensitive skin.
Next, kaolin clay can purify your pores and minimize the occurrence of acne and breakouts.
Finally, treating your skin to kaolin clay on a regular basis will help with keeping the oils in check, contributing to a balanced, radiant complexion.
Like it's the case with any clay ingredient, kaolin shouldn't be overused (applying a kaolin mask once or twice a week should be enough to improve your skin), as it may dry out your skin.
Boost Moisture Levels with Honey
Honey is one of those magical, multi-tasking natural ingredients that is always a welcome addition in your skin care.
This nature-derived miracle worker is packed with moisture, which means it can be incredibly potent in replenishing parched cells.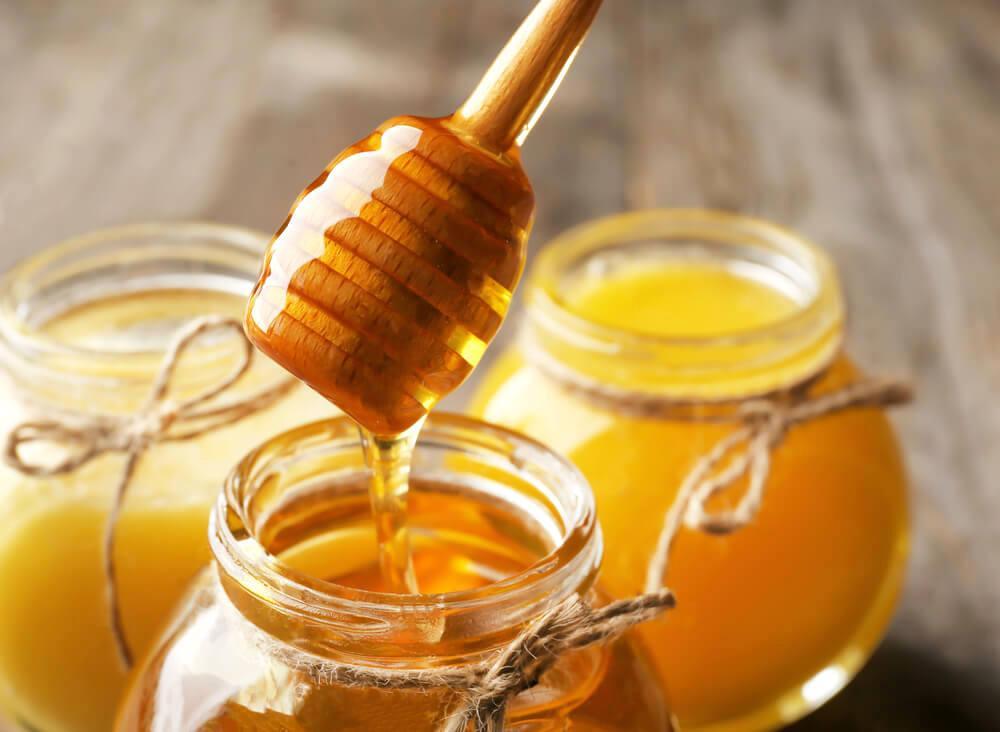 Moreover, thanks to its antibacterial and anti-inflammatory properties, honey can be used to treat various types of irritation that occur on the skin.
And best of all, since honey is incredibly gentle, it can be used by pretty much any skin type – from oily, to sensitive to combination.
For a quick and easy option, head over to your nearest drug store and grab whichever honey-enriched sheet mask peaks your interest.
Alternatively, you can also mix up your own honey-infused concoction that you can apply onto your skin whenever your complexion is feeling a little thirsty.
Tea Tree Oil for Acne-Prone Skin
People who suffer from frequent outbursts of acne tend to be most cautious when it comes to choosing the right kind of ingredients in skin care.
More than anything, you don't want to pick anything that has the risk to aggravate your skin and contribute to even more irritation and flare-ups.
This is sometimes easier said than done. However, there is still a number of fool-proof ingredients that will not only soothe your skin, but also minimize the already existing imperfections, as well as reducing the chances of experiencing more breakouts.
And one of the major ones is tea tree oil, which is often recommended for oily and acne-prone types.
Due to its potent antimicrobial capabilities, tea tree oil can be used to treat any areas of your skin affected with acne.
Moreover, tea tree oil is also said to be beneficial for treating symptoms of irritated skin, including redness, swelling and itchiness.
In the long term, tea tree oil can also minimize the appearance of acne scars and other more stubborn blemishes.
Since tea tree oil is one of the best-known ingredients for treating acne skin, you will frequently find it in face masks, whether it's the sheet or traditional variety.
Hyaluronic Acid for Dehydrated Cells
If you live in an especially cold or arid climate, you might find that your skin cells seem to be parched more than you'd like them to be.
As a result, your skin might start feeling too tight or itchy.
And, no matter how much you lather up on your moisturizer, no amount is enough to actually hydrate your skin for prolonged periods of time.
If this is the case, then you might want to consider amping up your hydration game by introducing a moisture-charging hydration mask in your routine.
A good ingredient to replenish your skin with precious H2O is hyaluronic acid, which is almost unrivaled in the moisturizing department.
This is largely because this powerful component has the ability to hold 1000 its weight in water, making it ideal for drenching your cells in H2O.
And that's not all: hyaluronic acid is a natural humectant, which means it will also attract moisture from the air, contributing to continuous hydration of the skin.
These days, sheet masks enriched with this potent active ingredient are dime a dozen, so you probably won't have a problem finding one in your local drug store.
Aloe Vera to Soothe
If your skin is suffering from an acute episode of irritation, whether that's breakouts, sunburn or allergic reaction, perhaps you are on the market for a quick-fix-kind-of face mask.
And one of the best natural relievers for inflamed skin is Aloe Vera, which can often be found in sheet masks targeted at sensitive skin types.
Aloe Vera is a plant whose leaves contain a gel that has powerful soothing properties.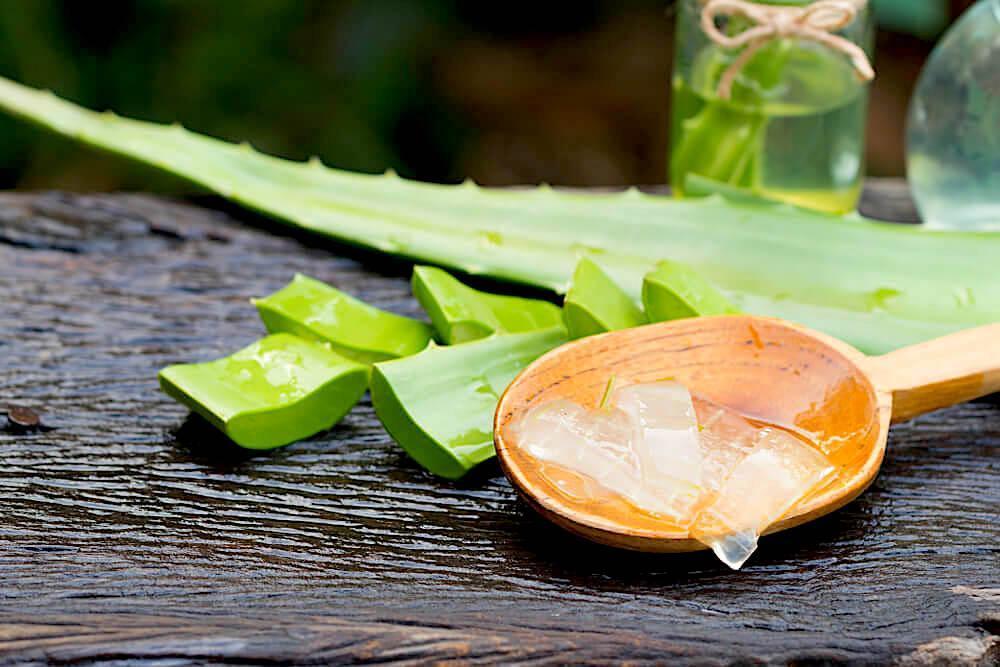 When applied onto the skin, Aloe Vera can instantly cool down inflamed areas, but also contribute to faster healing of the skin.
You can use Aloe Vera as a mask by applying the gel onto your face and any other inflammation-affected areas and leave it on for about 20 minutes.
Afterwards, rinse it off with lukewarm water and pat your skin dry with a towel.
Egg White Masks for Firming
One of the most irksome skin care issues involves large pores.
It seems like, no matter what you do skin, you can't cover up this particular type of imperfection.
Before anything, you should probably know that the actual size of pores cannot be reduced.
It's not all bad news, though: you can still minimize their appearance by regularly treating your skin to firming and pore-purifying ingredients.
And one of the most potent ones is this department are egg whites, which contain natural cleansing and skin-firming properties.
And since they help tighten the skin, they are also a welcome addition to any anti-aging routine.
Since benefits of egg whites are well known in the cosmetic industry, you won't have troubles finding premade face masks infused with this ingredient.
If you want to go down the DIY route, you can always whisk your own egg white mixture that you can apply on your face and rinse off with lukewarm water for the instant feeling of tightness and diminished pores.
Snail Essence for Glow
In recent years, the cosmetic industry has come up with all sorts of wacky ingredients that are supposed to do wonders for the skin.
And while some of them are nothing more than skin care fads, other have risen to undisputable cult status.
One of these skin care miracle workers is snail essence, which was originally promoted by K-beauty brands.
The benefits of this odd-sounding, yet widely hailed natural ingredient are numerous.
Namely, snail mucin has notable moisturizing properties. When applied regularly, it can promote glow in the skin and make it look supple and soft.
Moreover, snail slime is believed to have protective properties. Applying this ingredient on your skin can help protect it from pollution, UV radiation and other harmful environmental pollutants.
It is also said that applying snail mucin regularly on your skin can boost the production of collagen, making it an ideal ingredient in any skin care regimen focused on anti-aging.
For a quick boost of this unusual cosmetic ingredient, go for a snail mucin-enriched skin care mask, which will boost your skin's H2O levels and help you achieve that illuminated-from-within effect.
Active Peels for Perking Up Dull Complexion
Other than cleansing and moisturizing, face masks can also be used to exfoliate your skin and promote the growth of new skin cells.
This can be done through exfoliating peels, which can help gradually break down the dead skin layers on the surface of your dermis.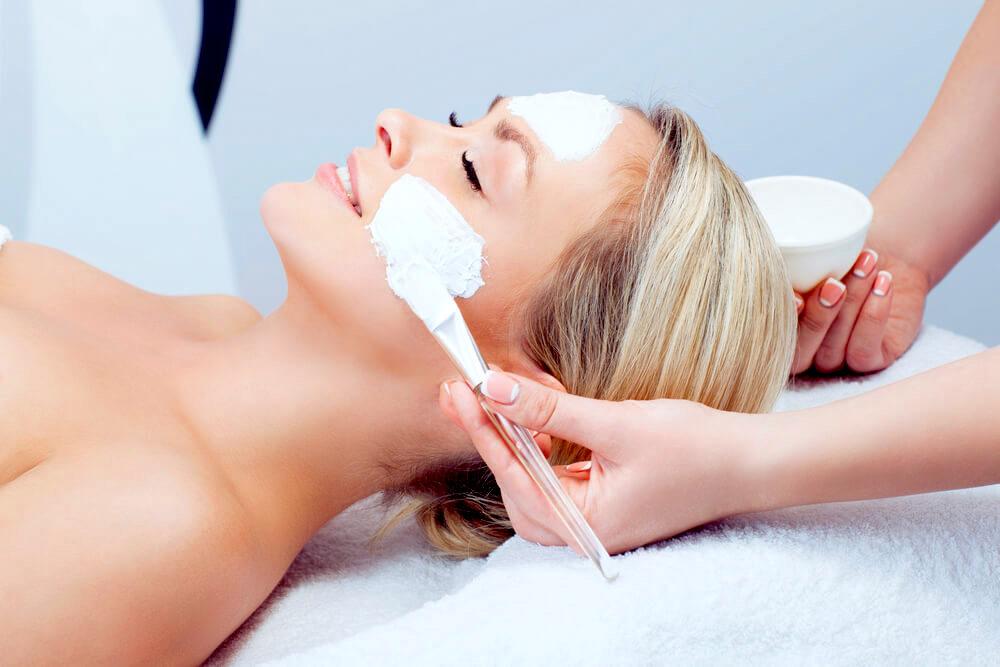 And when your complexion is rid of the dead skin cells, dirt and grime that accumulates on the surface levels, you will accelerate the appearance of new, healthy skin.
Key ingredients for accelerating this process include acids, which have the power to remove the build-up of pollutants and dead skin cells, but also to boost cell turnover.
There are several kinds of exfoliating acids you may encounter in active peels.
Alpha hydroxy acids (or AHA for short) are gentle, yet potent in exfoliating the surface layers of the skin. They are ideal for tackling issues such as sullen complexion, blemishes and fine lines.
Beta hydroxy acids (also known as BHA) can effectively dislodge excess oils and grime in the pores, making them perfect for people who suffer from enlarged pores, blackheads and occasional breakouts.
Sleeping Masks for the PM Routine
If you've been paying attention to skin care trends, perhaps you've noticed that more and more people are talking about the powers of sleeping masks (or sleeping packs).
These formulas are designed to be applied as part of your nighttime routine, at the very end of your skin care.
Sleeping packs are supposed to supply your skin with the final level of moisture, as well as to lock in all the previous hydrating products you have applied onto your skin.
As such, they make for a perfect skin care addition for every dry and dehydrated type.
While you're asleep, your skin uses this time to recuperate from all the damage that it suffered during the day. By replenishing it with a moisture-packed sleeping mask, you will accelerate the regeneration process and secure the beautiful, glowing look in the AM.
We hope this list has helped point you in the direction of your next favorite face mask. Whatever your skin type may be, a quality face mask can be the quickest shortcut to achieving luminous, blemish-free complexion.