In this modern era of technological advances, having a digital watch is almost a must.
The era of old analog watches is slowly passing, and you have to go digital if you want to simply keep up with the times.
Many would say that digital watches are a waste of money, but considering all of the advantages of one, rest assured that they are, oh, so wrong.
If you are having doubts about whether to buy one, don't worry, we are here to help! We are positive that, after reading our selection, the decision of buying a digital watch will be a no-brainer.
A Digital Watch? A Great Idea!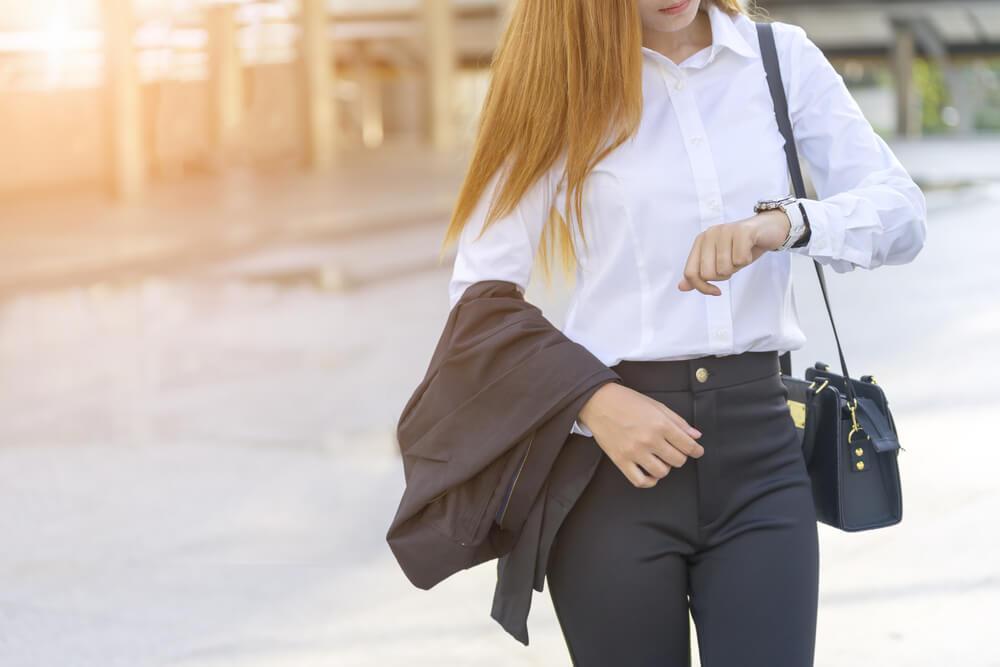 There are people who think the sole purpose of watches is to tell the time and that there is nothing more to it. Others find them convenient, but something they can live without. However, all of them fall in love with the digital watches of the new era, once they realize how indispensable they are in real life.
They don't just tell the time – they do so much more.
The first obvious advantage of the digital watch over the analog one is that it doesn't just tell time, it can tell you the date, the year, not just at your place of living, but all around the world. You might say, there's nothing new about that, not that impressive. We agree you might not find this basic feature impressive, but let's look at some other perks of having a digital watch and let us tell you – you will be amazed!
It Keeps You Healthy
The modern digital watches are nothing short of a spaceship, when it comes to your health. They can measure anything – from the number of steps you take, the miles you run or walk, to your heart rate.
Some digital watches have sensors that monitor your heart rate which is especially beneficial when you exercise. Now imagine having to take out your smartphone every time you want to check your pulse during your exercise? It's an awful way to lose focus and a terrible waste of time, isn't it?
Of course, there are modes you can pick on a more advanced version of digital watches. You can pick the activity you are doing, so it can show the right measurements.
It is Extremely Practical
Whatever sport you decide to do, this watch is going to be a perfect companion. Many people find analog watches confusing, and they realize soon that finding information on a digital one is enabling them to check the information more quickly. This comes in handy especially if you need a fast check on your heart rate while you are running. Moreover, analog watches become almost unusable in the evening, if you are doing some outdoor activities, since there is no sunlight. LED light on a digital will help you solve this problem in a second.
So, if you are preparing for a big sports event, and need checking on your progress, or just exercising regularly and need everything facilitated so nothing disturbs your workout, digital watches are the right choice for you.
And when it comes to choosing the right one, there are so many types that one can' help but feel confused over which one to choose… But, don't you worry, we have everything prepared for you, just check this list out and no doubt you will find the perfect one for you!
So Many Choices…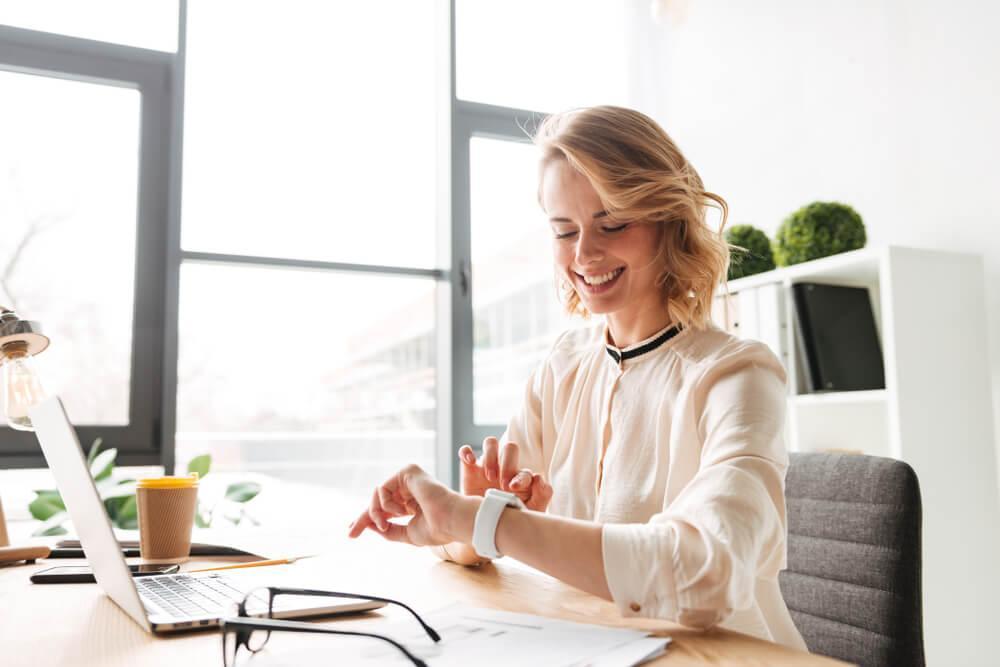 The first question you have to ask yourself is – what style do you want your watch to represent?
If you are a sporty type, there are many sport watches that will suit you and your outfit. On the other hand, if you are in for a more elegant option, then you have to find a watch that will be stylish enough.
As we said, whatever your style is, you are bound to find your perfect one in the list of the most popular digital watches we prepared for you.
CASIO G-SHOCK G-100BB-1AJF Digital Watch
Talk about good first impressions…
There is no doubt you will be noticed wherever you go. This watch can't be just an accessory – it is a fire-starter.
Since it is a part of a military series from Casio, it has a certain tactical look about it. The timing shows a 24-hour clock, but you can change it if you want, since it also has the analog part, which makes it all the more intriguing.
It is very durable since it can withstand up to 200 meters of water resistance and shock resistance. As for the additional features, it has LED lights installed, a stopwatch, an alarm, and auto-calendar.
People who wear it radiate confidence, so we are sure you will not miss out on this beauty!
Also, if you like the look of Casio timepieces, but not the tactical look, the company also has a great sports gear line of timepieces that is bound to tickle your fancy.
Guess Women's Stainless Steel Digital Silicone Watch
Some might say that Guess has kept it simple with this one, but, my, oh my, isn't it simply divine!
Radiating simple elegance, this watch will be a mandatory accessory for all of the women, who want to look stylish but also make a statement. Smooth golden edges really add something extra to this refined look.
As for the specific features, this watch depicts minimalistic tendencies, as it has a stopwatch and day and date alarm.
Evidently, this watch is not for those who like space ships on their wrists. However, it will suit somebody who likes style and class perfectly. You can pair it with your everyday work look for that extra shot of pizzazz!
Braun Prestige Digital
This amazing-looking piece of art is a bit on the pricier side but well worth the purchase. It comes in 4 combinations, since you can opt for a steel or a rubber strap, and, color-wise, you can choose between black and silver.
A chameleon of watches, if you will.
This watch reminds you of the good old days and looks like it came out of an old movie, but that is what makes its look so appealing.
The simplicity is what makes you fall in love with this lovely timepiece.
You can change all of the settings of all the features by just scrolling and pressing the side wheel. The features in question include a countdown timer, a calendar, alarm clock, and second time zone. Concerning its water-resistance, it can withstand the pressure up to 30 meters. Admittedly, this is not as impressive as with other digital watches, but this one sure looks nice!
As we said, the watch is a bit expensive, because the cheaper version with the rubber band costs as much as $650, whereas the steel one costs up to $800 in some places. However, there is good news – you can find this beauty on Amazon for only $309.17!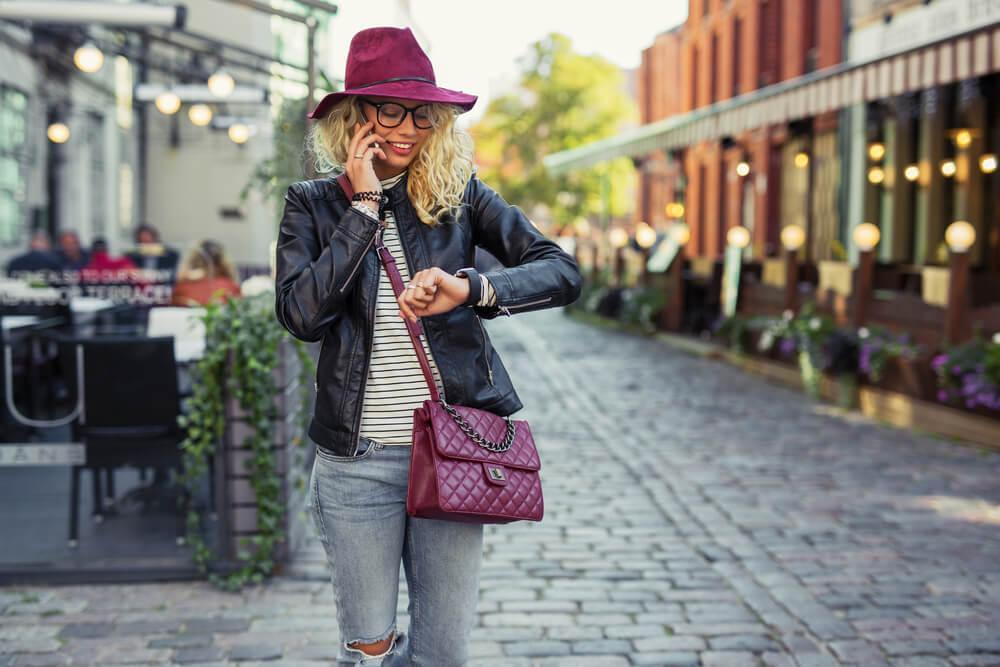 Tissot T-Touch Expert Solar
What do you get when the Swiss decide to make a digital watch?
As with analog watches – nothing short of perfection.
And perfect is what this watch really is. It is not just the fact that it is solar-powered, which is, in this day and age, where the need for using renewable energy resources has climaxed, absolutely amazing. No, it is not just that. The features, the colors, the style, the sleekness will for sure blow your mind!
The first thing that catches your eye is the incredible sapphire crystal touch screen. The dial is a mixture of analog and digital, but the movement of the hands will not make you lose focus. You will still manage to find information you need on the digital part.
As for the mentioned information, this digital watch is one of the more-encompassing ones, as it can provide you with a plethora of different information: the time (understandably), perpetual calendar, a second time zone, where you can set, for example, that the first zone is shown on the analog part and second on the digital part; barometer, compass, altimeter, timer, chronograph, alarm, the azimuth feature (especially interesting if you need directions), and a weather forecast. It is water resistant up to 100 meters, so rest assured this specimen is pretty resilient.
The screen is a bit bigger than the basic versions of the watch, which makes it that more powerful. The negative LCD screen made it easier to blend with the main face. It gives it a sense of refinement the Swiss are famous for. You will not make a mistake buying this state-of-art one-of-a-kind watch. 
Casio A168WG
Everybody needs a bit of bling in their life…
With this one you've hit a retro accessory jackpot! Designed to remind you of the good old days, this stainless steel, PVD gold plating eye-catcher will definitely need to be on you must-buy list.
It is made for both men and women, although some men will find the screen a bit smaller than they'd want it to be (bigger watches for men are trending right now). You can wear it anywhere you want, to a business meeting, to a night out – it is a unique fashion statement, and we are sure you will not go unnoticed!
It has the basic features like the countdown timer, stopwatch, automatic calendar and a LED display. It has a shatter resistant plastic window lens, whereas the water resistance is pretty basic, since it is protected only against splashes.
It is quite affordable (only $39 on Amazon), which, alongside all of the other features, and the amazing look, makes it quite popular and a perfect choice for anybody who wants to make a statement! In fact, it is one of the most popular and best-selling digital watches on Amazon.
Citizen Jy8035 04e Navihawk Stainless Steel Eco Drive Digital Watch
When you see it for the first time, you may be overwhelmed by its appearance because it may seem to be showing too many things at once.
But, we say – that is what makes it all the more appealing!
It has a certain air of mystery around it, and you have to look really carefully to see all the different information this watch has to offer.
Needless to say, it is not for the exercising types, since they need to be able to read the information they need from a watch in a blink of an eye.
This watch is for the strong individuals, not afraid to try something more complex. It is very large (48mm case) and it has a rubber band with the Navihawk logo on it. It has both analog and digital part, nicely connected to form a perfect unity.
It has 8 different operation modes: time mode, calendar mode, countdown timer, chronograph, world time digital display and two separate alarms. All the modes can be operated by pressing and turning the side wheels. The LED display lights the digital part of the watch nicely, so you can see all the parts of the watch clearly. The hands and the indexes also glow, so going somewhere in the evening will not be a problem for this watch.
On the screen, you can also find a power reserve display (this battery runs up to impressive 6 months when it is active, and even more impressive 3.5 years when it is in the sleep mode), and a third time zone display.
Having in mind its functionality it is absolutely, unparalleled with any other, so it will strike your fancy for sure!
Nixon Regulus SS
Talk about handsome. Nixon Regulus SS watch is one of those watches you need to have on your wrist.
The sense of power and style overcomes not just you, but everyone around you. This watch has everything you ever wanted from a watch and more: an alluring exterior and so many interesting features that will help with your everyday errands.
With the regular model of Nixon Regulus, you can choose between three colors: black, sand and gunmetal, but it was the special series of stainless steel one that we fell in love with!
Next to the basic features such as time, alarm, stopwatch and timer, it also has the silent mode and a dual chronograph. The makers of this watch take pride in its amazing water resistance, which goes up to 100 meters, making it perfect for diving, snorkeling and all the other activities done in the water.
Simply superb!