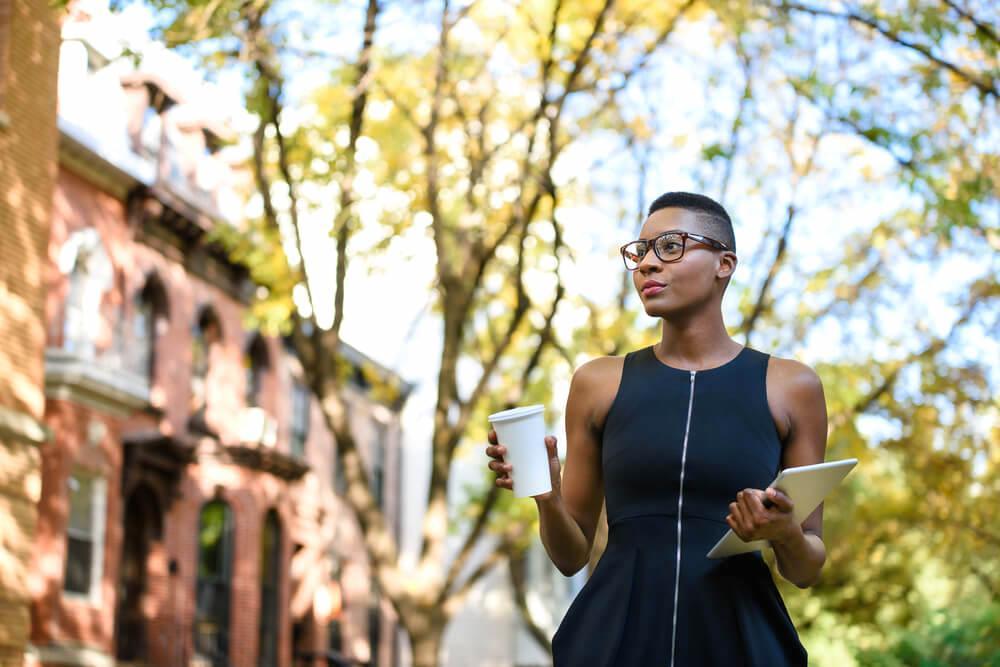 Fashion 101 for the Working Woman
|
Your office style can be a useful extension of your professional values, but also a tool for building the image you want to project – whether you are a budding young creative or a seasoned corporate go-getter.
Besides, your appearance will be the first thing that your clients, investors or colleagues notice, which is why you want your attire to embody your talents, capabilities, professionalism or authority.
So, how do you go about establishing your personal office style?
To help you achieve that goal, we've prepared a few essential tips that will help you translate your ideas and values into your everyday business attire in the most stylish way possible.
Keep reading to find out how to dress for success.
Assess Your Working Environment
People like to use the all-encompassing term "work wear" for every stripe of office setting, but in reality, the business landscape has been transforming rapidly and, as a consequence, dress codes have begun to vary wildly from one industry to another.
This point can easily be illustrated if you consider your own workplace.
For example, do you happen to work in a laid-back start-up where everyone completes their assignments while lounging on bean bags?
Then rigid office wear might be detrimental to the image you are trying to project. If you work in a creative environment, it might be your best best to illustrate the quirky, open-minded ethos with stylish, avant-garde office fashion choices.
However, if you find yourself on the opposite end of the spectrum, and your field of work tends to favor strict corporate dress code (like finance or law), then you want your outfits to exude confidence and professionalism, while still remaining on the conservative side.
Whatever your work situation may be, your choice of outfits remains incredibly important, since you ideally want it to convey your attitude and your potentials.
That's why it's important to develop a styling strategy ahead of time; this way, you won't have to worry about completely missing the mark and end up looking under or even overdressed.
Your style also depends on your salary, find out how much is the average salary for many high paying jobs, that don't require a degree.
Secure Your Statement Pieces
Reimagining your wardrobe from scratch just so it would fit your 9-to-5 would definitely be a consuming endeavor.
Not to mention that it would probably cost a small fortune, to boot.
And if you already own all the office basics that you can use to style your outfits, then there is no reason why you should be reinventing the wheel.
However, if you still feel like your everyday wardrobe choices aren't all that inspiring, there is one shortcut you can take to achieve a more polished look.
It involves investing in a few statement pieces that will frame your usual outfits, give them the extra edge and make you look even more put-together.
For example, a beautifully designed bag can liven up even the dullest outfits.
Moreover, thanks to a statement handbag, you can also get away with incorporating bold colors or daring graphics in case your company tends to prescribe strict dress code.
Another essential item that you can look into adding to your wardrobe is a stylish, structured blazer.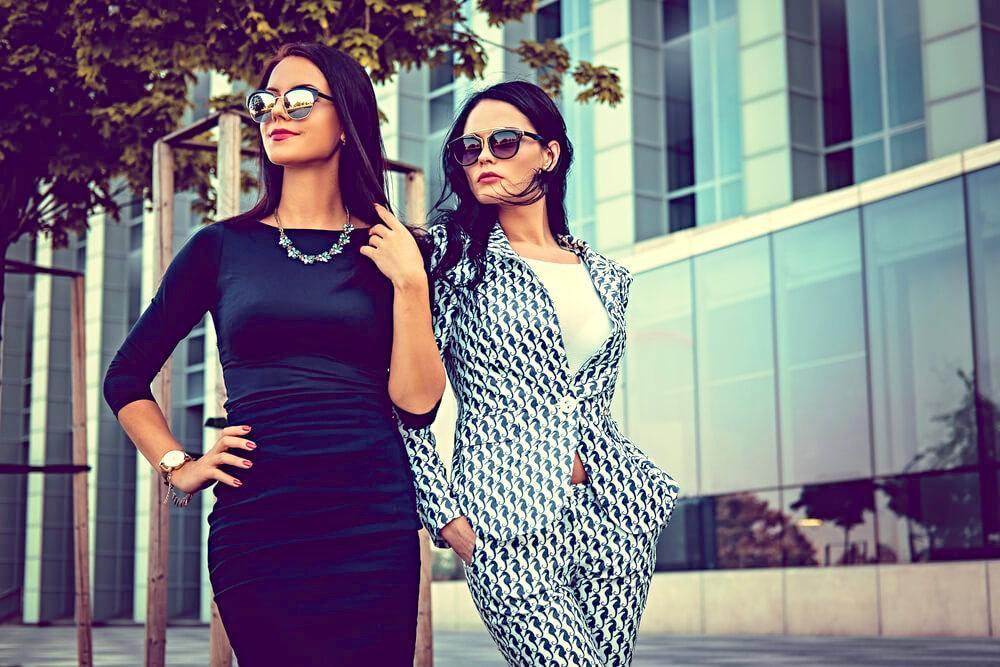 Regardless of how plain the rest of your ensemble is, a well-tailored, chic blazer will always add a sartorial touch to your attire, all while remaining work-appropriate.
Jazz Up the Basics
Another way to combat the dull nature of office wear is to take the traditional staples and give them a twist.
For example, instead of the classic pencil skirt, why not go for a more daring, asymmetrical design?
And when it comes to plain white dress shirts, you can try spicing up the top part of your ensemble with a colorful blouse or a button-up with an understated pattern.
Switch your solid black or navy pants with the same style, but with pinstripes. Not only will the pattern give your outfit more definition, it will also elongate your figure and make your look smart AF.
Alternatively, you can keep your outfits muted and neutral, but layer them with a slightly more exciting piece of outerwear.
For example, a chic jacket or coat with an unusual cut or pattern can become your go-to item that you can use to punch up the rest of your look.
Focus on Footwear
Stylish office attire doesn't end with clothes – if you want to look sharp from head to toe, then your shoe game must be strong as well.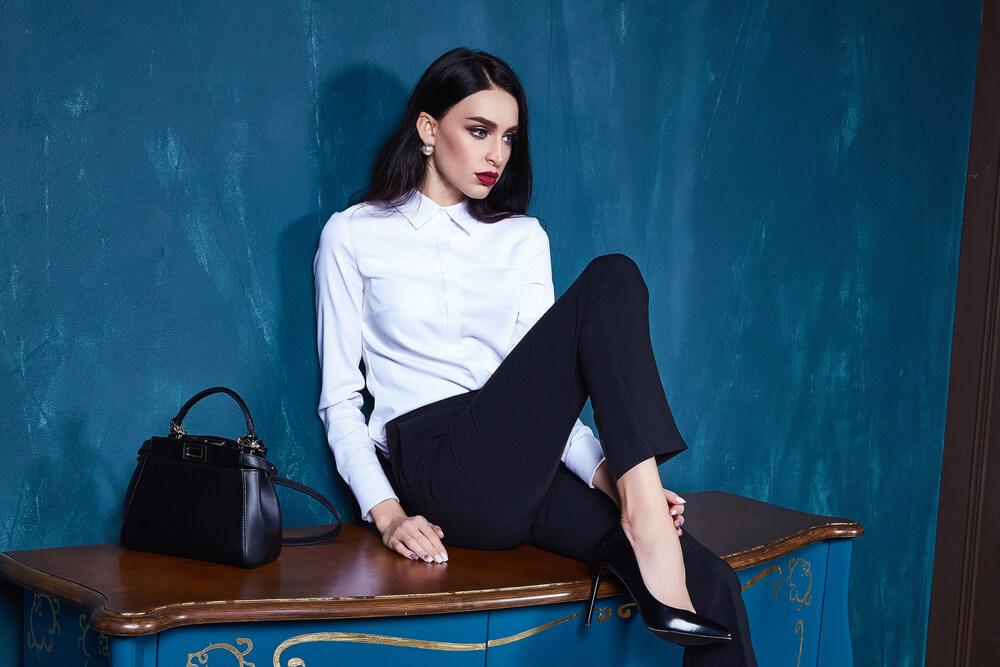 Historically, women have been choosing the classic pump to complete their office outfit.
And if pacing around the office on a pair of chic mini-stilts gives you the extra boost of confidence, then more power to you.
However, it is no longer mandatory for women to wear heels in order to look sleek and professional.
Ever since this societal shift happened, there hasn't been a lack of stunning footwear choices that combine style and comfort.
For example, if you'd still like to have a bit of elevation, but prefer not to go full stiletto, you can opt for a cute low block heel sandals.
For a completely flat sole that still has a touch of femininity, you can complete your outfit with a pair of stylish ballet shoes or sling backs.
If you prefer a more delicate vibe, go for ballet shoes with a rounded toe. Women who want to embody fierceness can opt for a pointed toe instead.
Finally, if you want to play with the masculine style, slip into a pair of brogues or loafers. This preppy shoe style works like  charm with a pair of slacks, and is the ideal footwear choice for smart, yet comfortable office attire.
Fit is Important
When it comes to office attire, looking polished and put together is the absolute key.
And no amount of stylish or expensive clothes will be able to achieve that effect if the fit is not quite right.
What does this mean in practical terms?
Well, the risk of ill-fitted clothes goes two ways: your clothes should be neither too tight (since this might come across as racy and unprofessional) nor run too big (this will make you look frumpy and overly casual).
That is why one of your top priorities is to make sure all the pieces in your office-ready selection are well-tailored and suited to your body.
Unfortunately, it is often the case that store-bought clothes are imperfect in places; this is especially true for bottoms, like pants and skirts.
This is why you should not hesitate to take your office clothes to a tailor and get them altered until they fit your body to a tee.
To avoid spending money on clothes alteration with every new fashion season, next time you go shopping, try to look for high-quality, timeless pieces that will last you a long time.
Don't Be Afraid to Incorporate Colors
For those of who are part of the daily grind, it is easy to slip into that fashion slump where you always gravitate towards the same old shades – black, grey and navy.
And that's perfectly understandable – these colors are the easiest to mix and match, plus you can always rest assured they will be appropriate in just about any working environment.
However, if being in perpetual grayscale isn't the kind of aesthetic you strive for in your day-to-day life, your office clothes might start to dampen your mood over time.
If you already feel this way, you might want to start thinking about adding more eye-catching visuals into your office attire.
And there's no better way to draw attention to your ensemble than with bright, bold colors.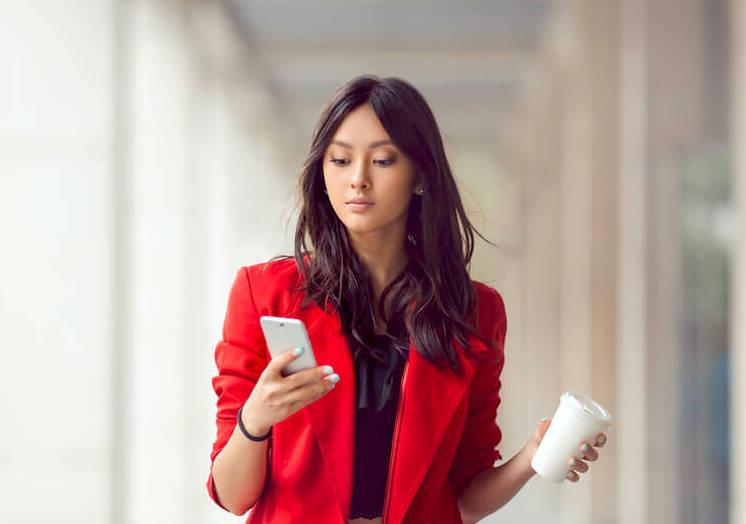 Still, if you believe that brightly colored pieces are too casual for office environment, you are in for a surprise: vibrant colors can actually make you look even more confident and decisive.
Colorful ensembles will also make you stand out and get noticed in an otherwise drab office setting.
To fully exploit the potential of the pigment, try color-blocking your pieces to achieve the visually appealing high contrast.
On the other hand, if you are not quite ready to go full Mondrian with your office ensembles, you can ease into it by contrasting neutrals (like creams, greys and white) against solid colors (like blue, green or red).
Express Yourself in Accessories
The easiest and fastest way to step up your workwear game is to embellish your looks with fashionable accessories.
Not only will incorporating stylish scarves, jewelry and other pieces into your day-to-day office outfits elevate your look, it will also demonstrate that you pay attention to detail, which is no small thing when it comes to doing business.
And if you're not sure where to start the process of accessorizing, think about your overall aesthetic and the image you're trying to reflect, then do your best to embody it with appropriate pieces.
For example, a long and dangly necklace will give your outfit a slightly more casual, boho vibe.
A pair of delicate earrings will give a touch of femininity and elegance to your look.
On the other hand, a signature watch will instantly give your look a more refined appearance.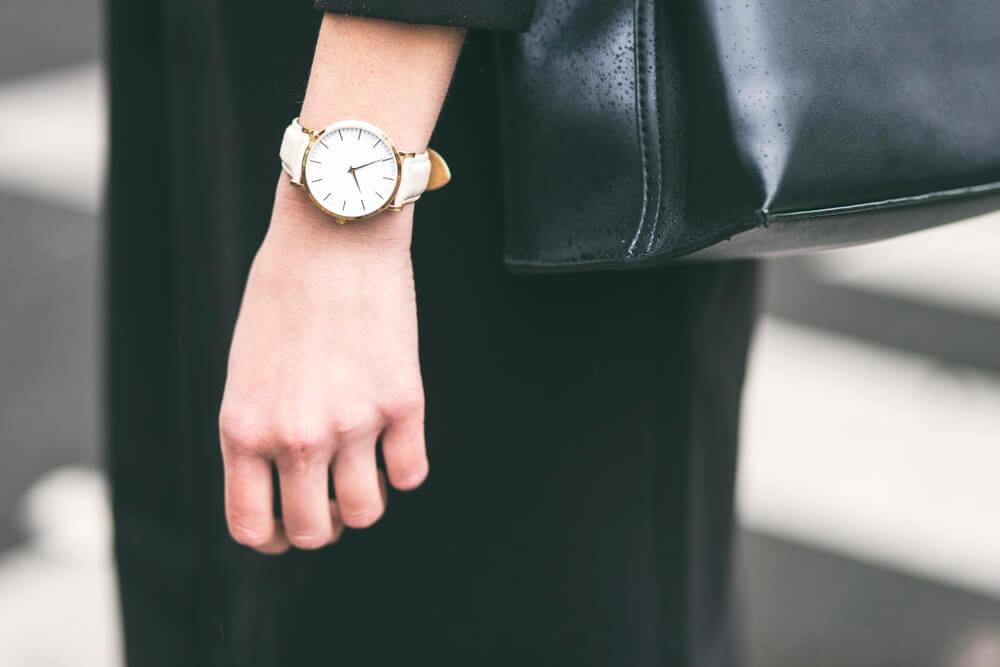 And let's not forget about the ultimate accessory for achieving the executive look: a pair of sharp-looking glasses.
If you're debating what style of eyewear you should wear around your office, the foolproof solution is to go for specs that will flatter your face shape but also match your overall style and personality.
And don't forget that accessorizing can extend to your make up, as well!
For instance, if you feel like your outfits are missing colors, you can always coat your lips in brick red or hot pink lipstick to offset the neutrality of the rest of your ensemble.
With all that said, there is one thing you should keep in mind when it comes to accessories: don't overdo it.
If your glasses are too goofy or your jewelry is too loud, you might end up looking a little out of place.
Play with Styles
We totally understand the comfort of finding one office wear solution that works for you and sticking with it.
However, it can be so rewarding to have fun with your 9-to-5 looks.
Think that's impossible?
This is where you might be wrong, seeing as office attire still offers room to play with various different work-appropriate aesthetics and come up with something personal and unique.
For example, the cold corporate look can always be given a dash of playfulness with retro, preppy pieces.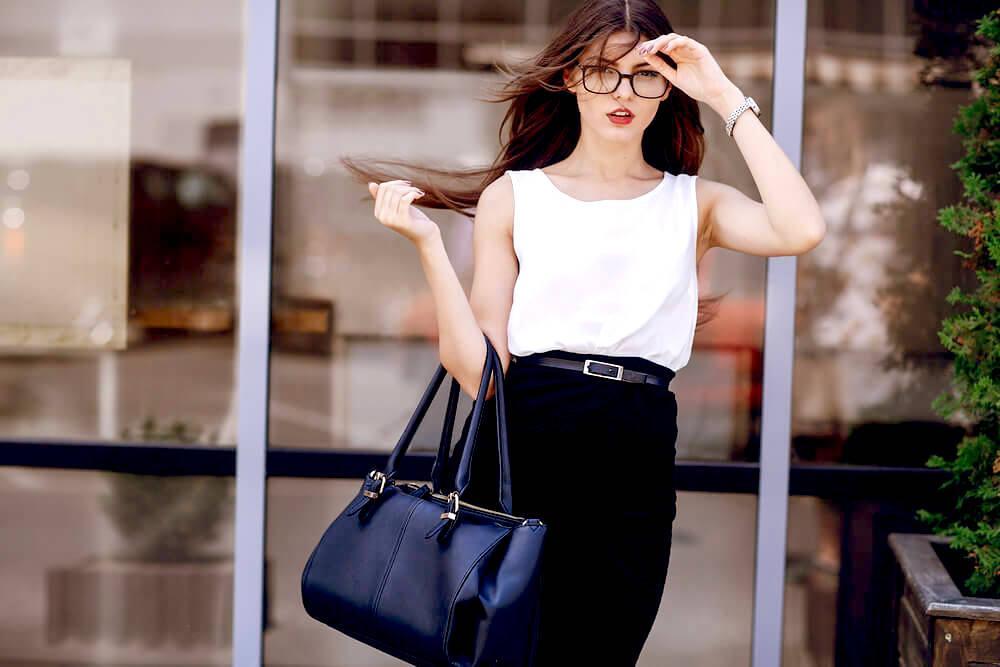 Likewise, a nonchalant look suitable for creative offices can be given a dose of edge and definition with a clean-cut, statement piece.
And the same goes for silhouettes and textures – conservatively tailored pants will mix beautifully with a bright, airy blouse, while a causal, romantic dress can be counterbalanced with a sleek, well-structured blazer.
Finally, don't be afraid to mix and match masculine and feminine elements of office attire.
A harsh pantsuit can always be counterbalanced with a pop of vibrant lipstick and a stylish pump in the same shade.
On the other hand, girly blouses and skirts can instantly obtain a bolder vibe when complimented with a pair of sleek loafers or a statement watch.
Hopefully, this guide has shown that being a power-dresser isn't as hard as it may look. Now, go out there and finally start dressing like you mean business!