Review by Sarah Foley
CBD products are all the rage nowadays – we've seen snacks, drinks, massage oils, even dog treats that have CBD in them.
CBD is a cannabinoid found in cannabis plants like marijuana and hemp. However, it is not psychoactive, so you get the relaxing benefits of using CBD without the 'high'. In particular, CBD is effective for relieving mild pain, and can also be used to manage anxiety, depression, and other mental health symptoms.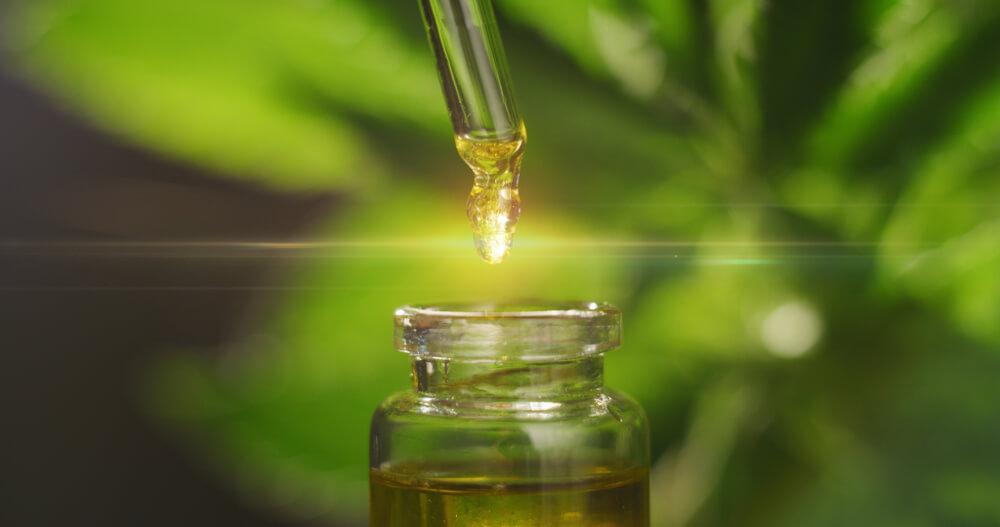 With so much hype surrounding CBD recently, I was excited to try CbGӓRDN, a new skincare brand that uses the cannabinoid in all of its products. The products are soothing and hydrating, and are designed to combat signs of aging as well. As someone with sensitive skin, it can be difficult to find products to combat my fine lines and crow's feet without causing any redness or irritation. I was excited to see if CbGӓRDN's products were up to the task. 
Inside the CbGӓRDN Collection
I was sent the CBDGold collection to sample for this review. This extensive skincare collection comes with a huge range of products. You don't need to use all of them every day – you can mix and match to create the right skincare routine for you. Here are the products I received from the CBDGold collection. 
Cleansing Elixir Kit: This set comes with a creamy facial cleanser as well as a gentle toner. The cleanser is designed to remove the outermost layer of dirt and bacteria, while the toner digs in deep to detoxify your skin and leave it looking clean. 
Bio-Restorative Cream: This moisturizing cream is designed to be used at the beginning of your daily skincare routine, delivering essential nutrients to fuel your skin throughout the day. 
Eye Serum Concentrate: I struggle with fine lines and puffiness around my eyes, so I was excited to try this lightweight serum, which soothes the skin around the eyes to make you look brighter and more awake. 
Anti-Wrinkle Confidence Solution: This may be the most unique product in CbGӓRDN's already-innovative line. It comes in a large syringe, which you can use to apply the product directly to any aging problem areas. It delivers the moisture and nutrients to naturally plump your skin and minimize the appearance of wrinkles. 
Microexfoliant Plus: This chemical exfoliant removes the top layer of dead skin cells from your face as you massage it on. It's incredibly satisfying to see your skin brightening as you use it. 
Night Renewing Cream: This is the nighttime complement to the Bio-Restorative Cream. It delivers a thicker layer of moisture and nutrients to help your skin heal overnight. 
Cleansing Elixir Kit – Getting A Fresh Canvas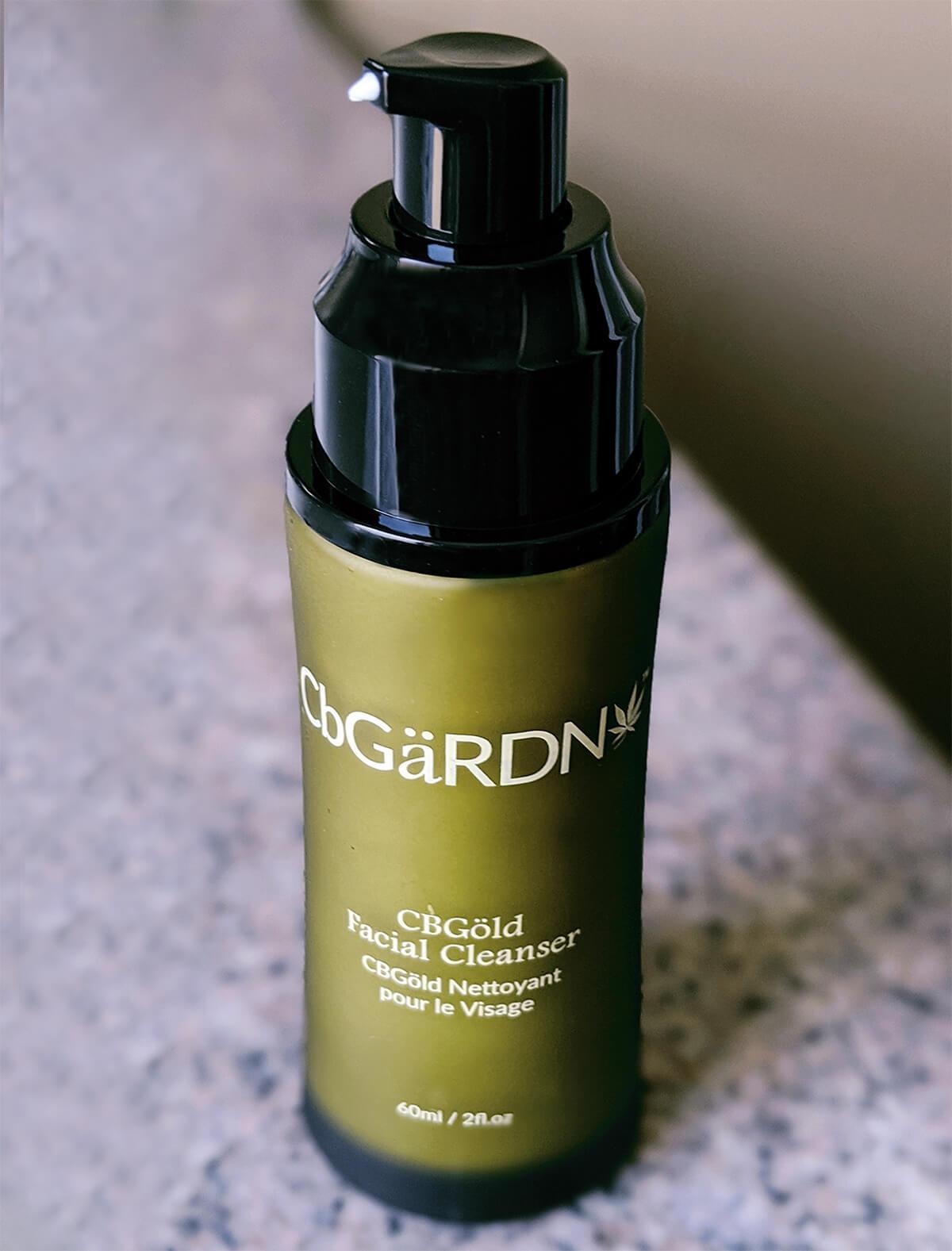 The first step in any skincare routine is a nice cleanse – it removes the dirt and grime so your pores can soak up the nutrients you're about to apply next. CbGӓRDN's cleanser is designed to be used on wet skin, so it's great to use just as you're getting out of the shower.
It doesn't foam, but instead has a gentle creamy texture that helps dirt, makeup, and anything else on your face just slide right off. You only need a small amount in order to get a clean face, which I appreciate. It has a very light neutral fragrance, which is a theme with this collection – nothing has an overpowering smell. 
The toner is a light liquid that's designed to be applied with a cotton ball after cleansing. While you can use the cleanser multiple times a day as needed, you'll only need to apply the toner once a day or less. It contains betaine and hyaluronic acid to help your skin retain moisture, as well as their signature cannabis sativa seed oil. Many toners on the market are very drying, but I noticed that this one actually made my skin feel extra moisturized and smooth. 
The Verdict
I loved the cleanser, I thought it was effective for getting everything off my face and left me feeling refreshed. I think it would work best with a makeup remover so it could really dig in deep and get pores clean. I didn't notice a huge difference from the toner, but will probably continue to include it in my skincare routine a few times per week. 
Soothing The Skin With Bio-Restorative Cream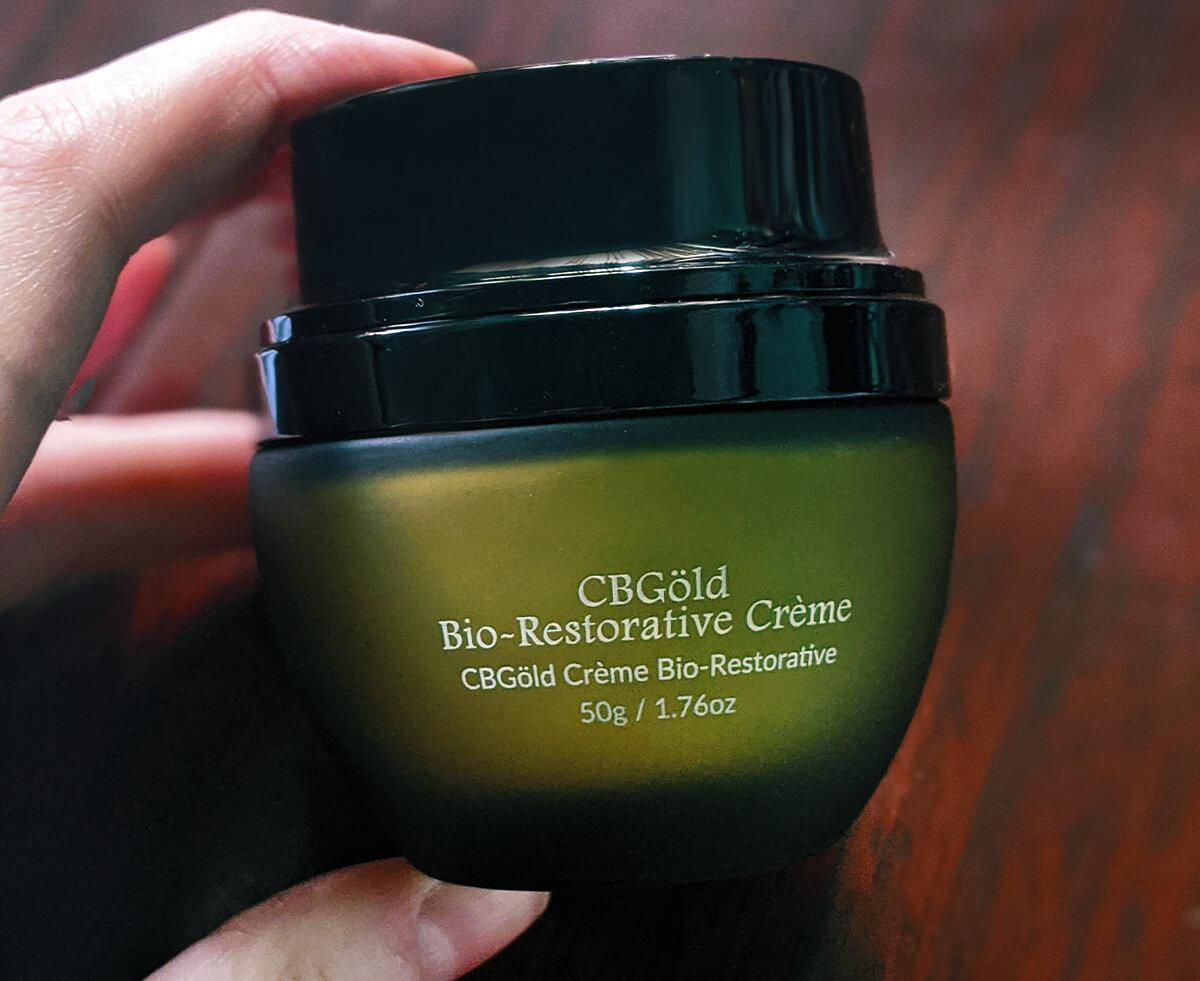 One of my favorite products in the CBDGold kit is the Bio-Restorative Cream. It's a moisturizing day cream that gives your skin a nice healthy glow and makes the perfect base for makeup. I found it incredibly moisturizing, but it didn't make my skin feel oily or greasy. The two key ingredients are sunflower seed oil and shea butter. The oil helps the skin heal and gives it an even tone, while the shea butter is what makes it feel so moisturizing and soothing. The cream has a very light and pleasant herbal smell, and it comes with a small spatula for easy application. 
The Verdict
I really love how soothing this product is. I put it on before doing my makeup in the morning and I find that everything goes on so much easier. I also love that it doesn't make my skin feel oily – I would still wear it in the warmer months. 
Brightening Eye Serum Concentrate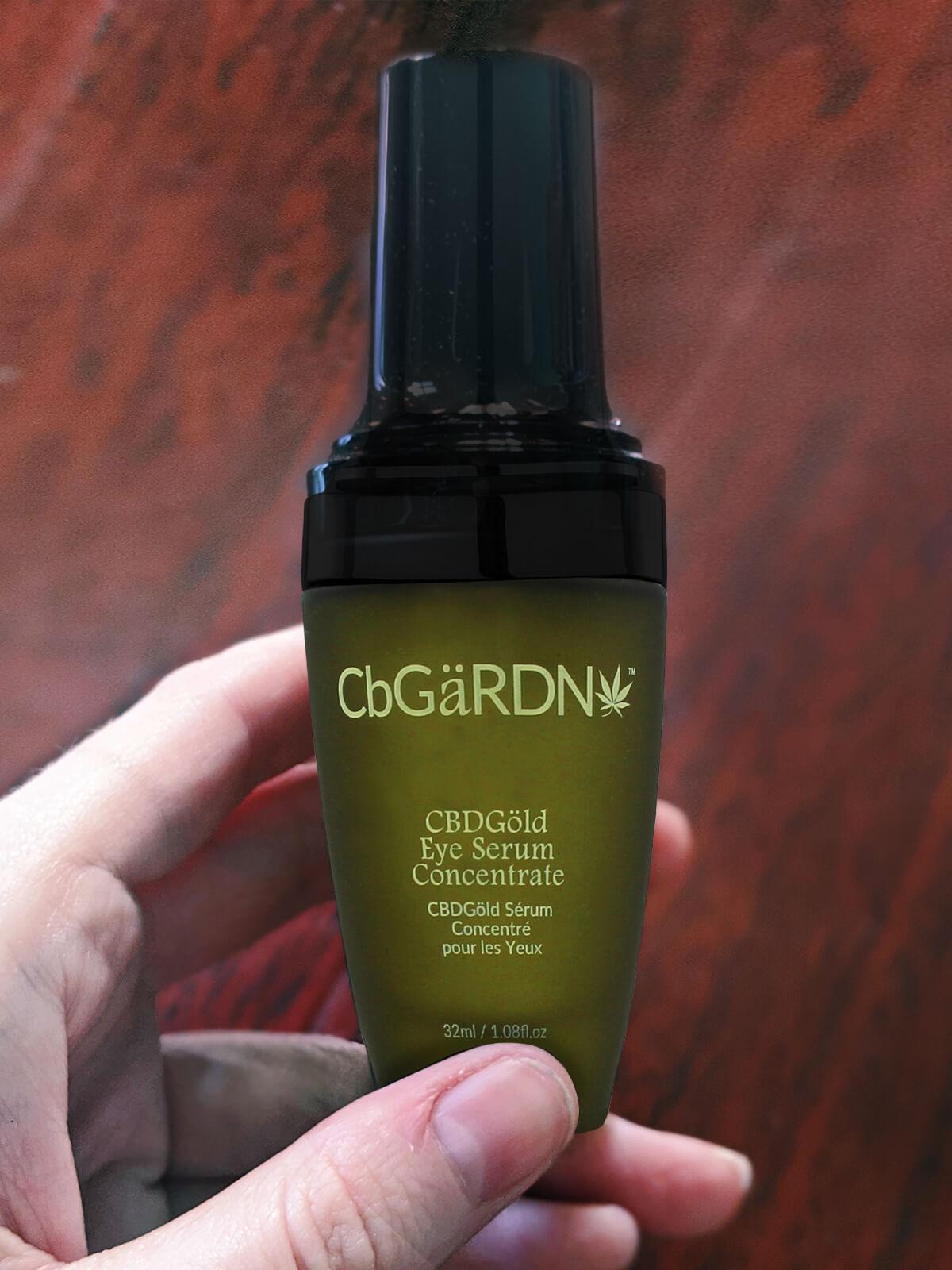 The skin around our eyes is very delicate and easily irritated, so it needs to be treated with a gentle, soothing product. I liked this light serum because it is a change of pace from the heavy eye creams that many other brands use. Immediately after applying, I felt a slight cooling sensation, and I found that my eyes actually did look brighter and more awake. The ingredients list for this product is full of soothing natural items, including green tea extract, aloe extract, ginkgo biloba leaf extract, and grapefruit cell extract. These nutrient-dense ingredients help your skin heal faster, reducing the appearance of dark circles, swelling, or puffiness. 
The Verdict
Out of all the products in this set, this one showed the most immediate results. I woke up after a night without much sleep and needed something to combat dark undereye circles. Within a few minutes of applying the product, I noticed that my undereye circles were much less pronounced and my eyes looked much brighter. 
Fight Aging With Anti-Wrinkle Confidence Solution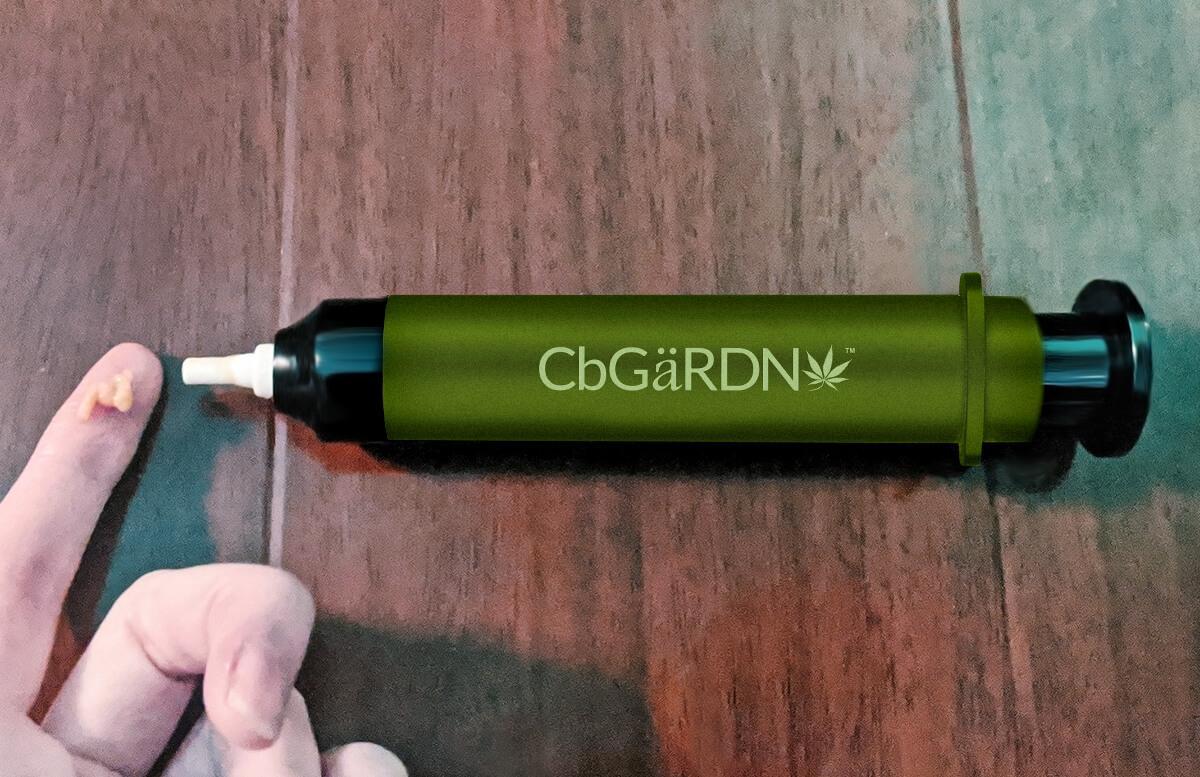 One of the most intriguing products for me in the CBDGold kit was the Anti-Wrinkle Confidence Solution. It comes in a tongue-in-cheek syringe dispenser, implying that the product makes a good alternative for Botox or other injectables. One pump of the syringe dispenses a small amount of light orange cream, which you can apply to any area where you're struggling with wrinkles or fine lines.
The product is designed to help your skin retain moisture naturally for a more full, youthful appearance. It contains retinyl palmitate, which helps plump your skin but isn't as harsh as many traditional retinoids. It also has sweet almond oil to add extra moisture, as well as gold, which helps your body retain collagen and prevents wrinkles. 
The Verdict
I liked this product, I thought it had a very nice soothing texture that made my skin look much more even. My wrinkles were still visible, but I did find that they looked less pronounced because the rest of my skin looks plumper and much more even. 
Brighten Up With the Microexfoliant Plus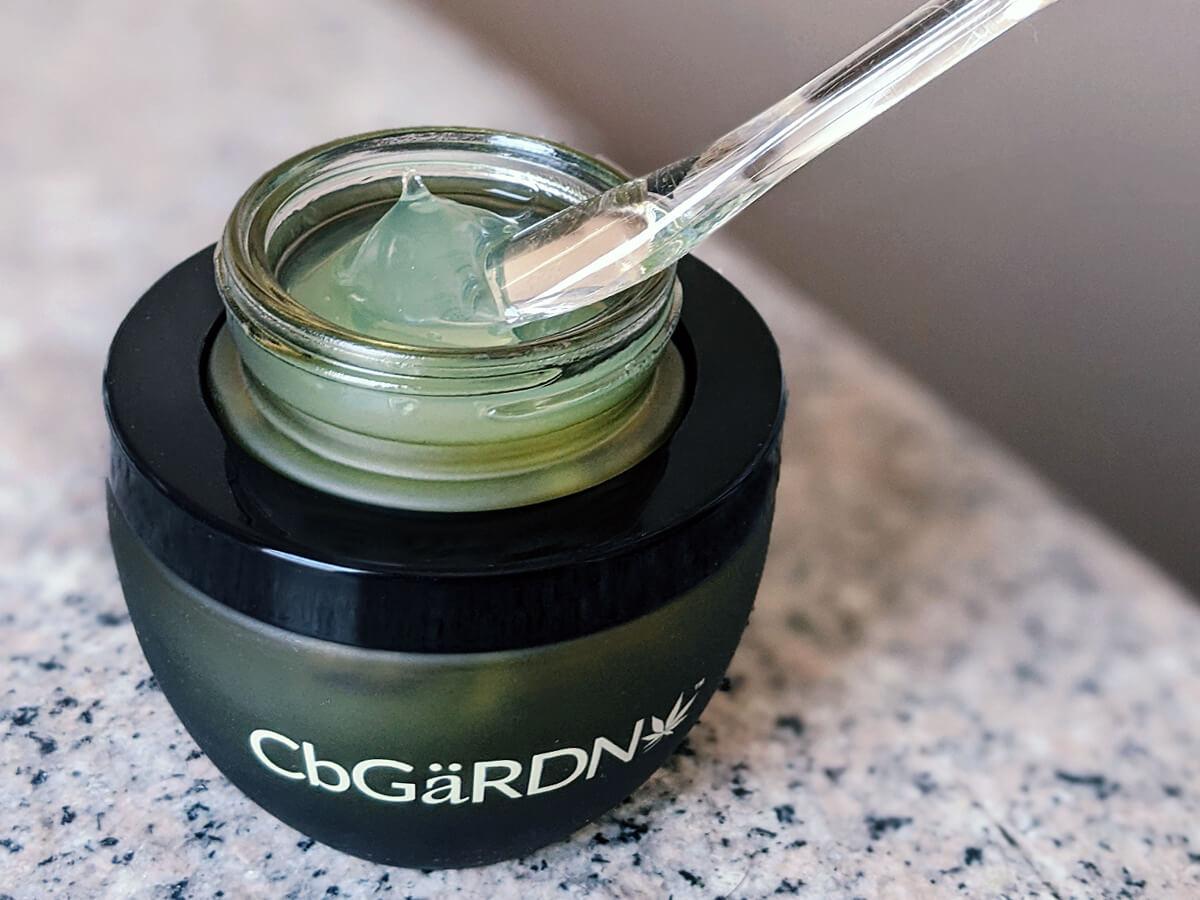 There's something so satisfying about seeing all of the dead skin stripped from your face, allowing the heathy underlying skin cells to take centerstage.
This clear gel uses gentle chemical exfoliants to remove the top layer of skin from your face. It's very gentle – I sometimes experience irritation after using an exfoliant, but that wasn't the case with this product. You also only need a small amount to exfoliate your entire face. The only potential downside to be aware of is that the dead skin cells themselves can cling to your face, and it took me a while to remove them with cleanser. However, once the skin cells were completely gone, I found that my skin looked brighter and fresher. This would be a great product for anyone who struggles with dry patches on their skin or wants their makeup to go on smoother and more evenly. 
The Verdict
I like this product and will be adding it into my skincare routine two to three times per week. I found this much less harsh than many of the other exfoliants I've tried, which I appreciate. Since it can be difficult to remove once you've applied it, I would recommend using it in the shower. 
Wind Down With The Night Renewing Cream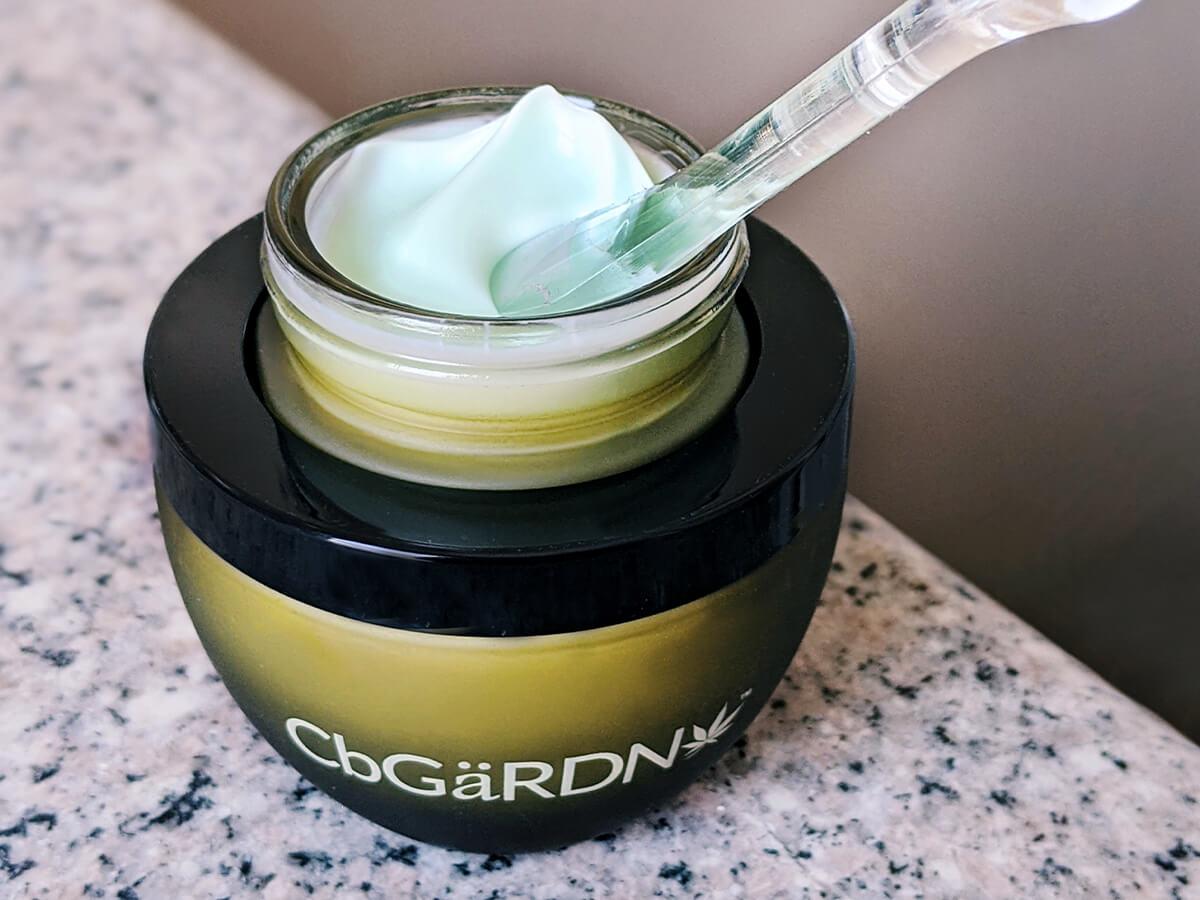 This cream feels very similar in texture to the Bio-Restorative Cream, but is designed to be used at night to nourish your skin while you sleep. I have been applying a generous layer of this right before I go to bed, and when I wake up, I find that my skin's texture is much softer and more even.
This cream is full of ultra-moisturizing shea butter, and it also contains gold, like many of the other products in this line. The gold helps your skin retain collagen, which is a substance that makes our skin look fuller and more youthful. Like the Bio-Restorative Cream, it comes with a spatula and has a very light, pleasant smell. 
The Verdict
This may be my favorite product in the CBDGold set. I noticed wonderful results in the morning after applying it – my skin looked brighter and more even, and felt much less dry and more comfortable. I've also been applying it to my neck to prevent wrinkles there. 
How Does CBD Affect Your Skin? 
All of CbGӓRDN's products contain CBD derived from the sativa plant. While there has been research done on the pain-relieving and mental health benefits of CBD, there isn't as much out there yet about the benefits of CBD in skincare.
What we do know is that CBD is anti-inflammatory, which means that it can help your skin recover more quickly from external damage. Anti-inflammatory properties also help your skin appear clearer and less red, and can help reduce the appearance of aging and acne. CbGӓRDN combines CBD with a mix of other ingredients to help your skin retain moisture, which is why their products are helpful for treating dry and aging skin. 
Final Thoughts
Overall, I really enjoyed using the CBDGӧld line and would recommend it. I loved how gentle it was and that it didn't irritate my skin. Many anti-aging products use harsh retinols, which can really dry out your skin and leave it feeling raw. I appreciated that CbGӓRDN took another approach by creating a line of ultra-moisturizing products that don't cause irritation and made my skin feel much more plump. 
I felt like my skin's texture really improved after using this product for a few weeks. While my fine lines are still present, they look much less noticeable, and my skin feels smoother to the touch. While these products aren't necessarily designed to treat acne, I also noticed that my breakouts healed quickly after using them. I also have some acne scarring and I felt it was much less noticeable after using the exfoliants and the moisturizer. The overall appearance of my skin is brighter and more vibrant. 
I also really liked the packaging of this product. It was simple, but had a clean, elegant look that I appreciate. The packaging is durable for every single product – it's not something that's going to fall apart after a few uses. I also appreciated that the products didn't have a strong, overpowering fragrance. Sometimes fragrances can make a product more irritating for sensitive skin, so I appreciated that they weren't present with these products. 
If you're looking for a line to help you treat the signs of aging or even just combat dry skin, this is a great one to try. It's also a top pick for people who have sensitive skin and may struggle to find products that don't cause irritation. Even if you're not concerned about aging right now, using anti-aging skincare products can help keep your skin looking great well into the future. CbGӓRDN proves that CBD skincare is more than just a trend – it's a soothing, nourishing way to keep your face looking bright and healthy.