With a never-ending list of do's and don'ts surrounding our hair care routine these days, there's no wonder it's so difficult to understand what truly makes sense for our strands anymore.
Do you moisturize and condition like there's no tomorrow, or do you leave your hair unwashed for a week to regain its natural oils? Should you plait your hair to avoid tangles, or invest in a silk pillowcase and leave it loose overnight? Avoid contact with your scalp, or invest in a hair scrub? Now, this last one, we can certainly help you out with…
Read on and discover all you've ever needed to know about the benefits of hair scrubs and whether you should be using them…
What is a Hair Scrub?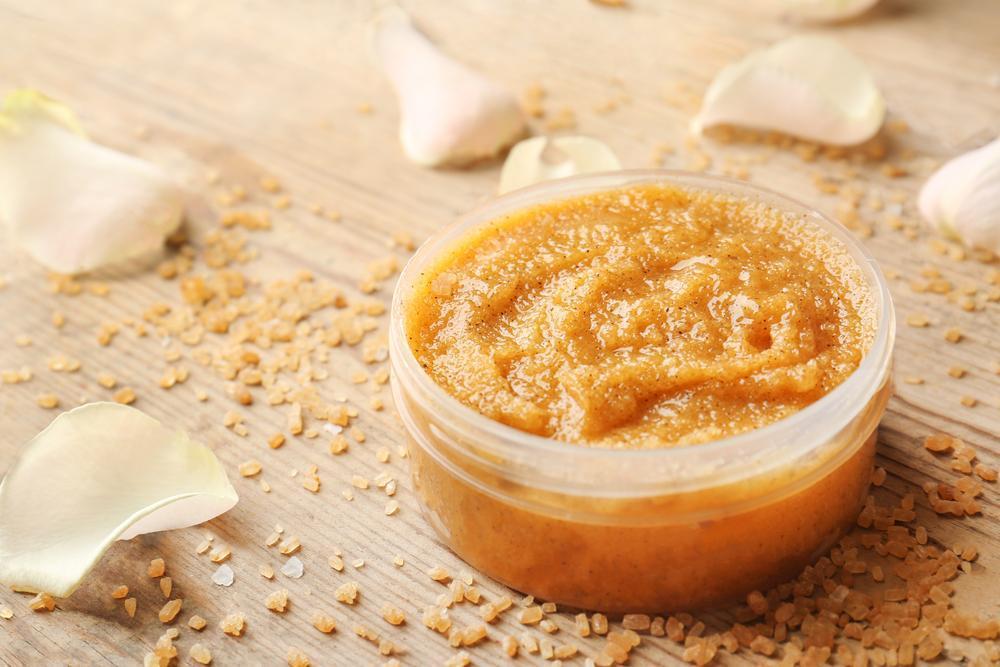 Just as you would use a body scrub to cleanse and purify the skin on your body, a hair scrub is used to treat the skin on your scalp and to purify your hair from the root itself. 
In terms of its color and consistency, you'll notice that is similar to a body scrub. That said, hair scrub is usually not quite as thick and has smaller exfoliating particles so as not to damage the skin on your head. This is because, as you're probably aware, the skin on our scalps is usually considerably softer and more sensitive than on the rest of our bodies! 
What are the Benefits of a Hair Scrub?
As we touched on before, hair scrubs are mainly used to gently exfoliate the skin on your scalp and to treat any problems that may be occurring within your strands from the root/ the follicle itself. If you treat the hair from here, you're much more likely to find it gets smoother as it grows through and gets off to a healthy, detoxified start! 
Now, when we say exfoliate, don't think of the dry brush you'd use on your thighs and butt or of the dense salt scrub you might use in the shower over your whole body. This type of exfoliation would be way too harsh for our sensitive scalps; it would do way more harm than good, and frankly would be rather painful!
Therefore, hair scrubs are made with much gentler formulas and with smaller exfoliating particles that will lightly rub away dry skin and blockages at the hair follicle. So, when your hair starts to emerge from the follicle as it grows, it's met with a welcoming environment that's flake-free with no blockages or nasties stopping it from strengthening and flourishing! 
In addition, a good exfoliation of the scalp will keep the skin on your head amazingly nourished and well-balanced. Ridding it of dead skin cells and waking up the skin in this way will also improve circulation making it so much easier for those strands to grown through stronger than ever before!
What Does a Hair Scrub Offer That a Shampoo Doesn't?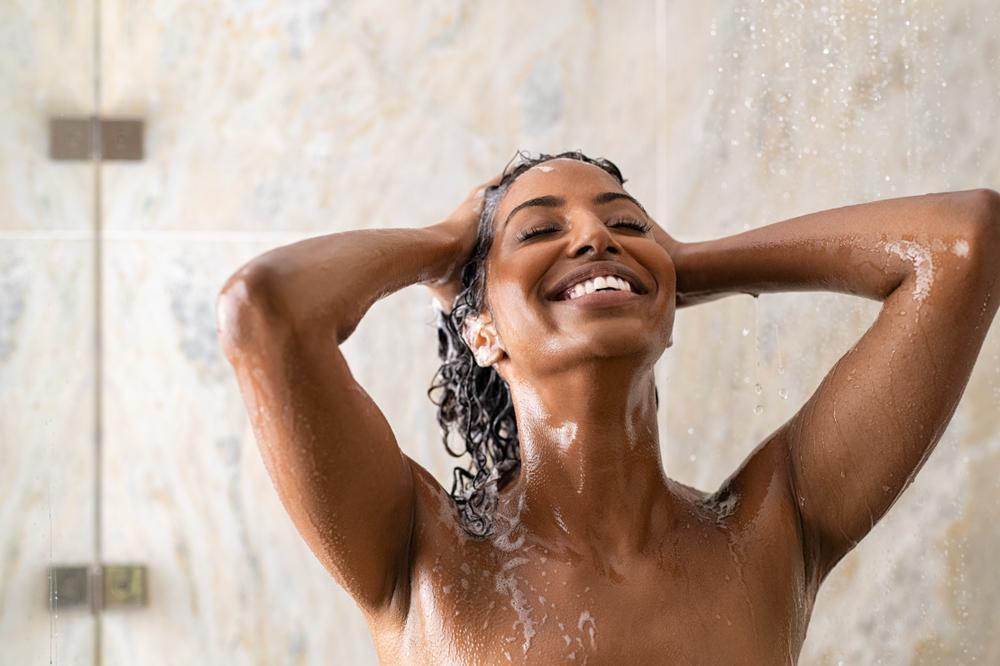 We can totally understand that for a number of reasons, you'll want to limit the amount of unnecessary hair and beauty products you purchase and store within your bathroom.
After all, it's kinder to the environment to only buy what we need, it saves precious space in the shower and is also a lot kinder to your bank balance! However, if you're really looking to get that super shiny hair of your dreams and to know you're providing the best, most healthy environment possible for new strands to grow, you're going to want to invest in a hair scrub as well as a shampoo! 
That doesn't mean you need to spend your life savings however, there are so many incredible hair scrubs out there, it's just about finding the right one at the right price for you.
Now, why exactly do we recommend you have both shampoo and scrub?
Let us explain…
Yes, shampoo does the job of cleaning our strands from root to tip and, more often than not, makes our locks feel smooth and nourished after a good wash. That said, the clean we're used to experiencing is on a surface level.
It feels clean, looks clean and stays that way for a couple of days at least but it's not really getting to the root of the problem.
The build-up of dead skin, the products you put into your hair each day and the general built up of daily grime clogs up our hair follicles in ways we can't see or feel and it's stopping those dreamy mirror shine locks from truly revealing themselves! 
A hair scrub, unlike shampoo, will remove that unwanted build up and you can trust us, you won't believe how clean and soft it feels even after one use! 
Why Should I Use a Hair Scrub? 
There are so many reasons to use a hair scrub…
Improving circulation and ridding your strands of dead skin and product overuse are among them, but there are also huge benefits for those with a dry scalp and for those with excess oil.
If you find you're forever fighting off an oily fringe or roots that look almost wet within a few hours of blow-drying your locks, a scalp scrub may be just what you've been searching for.
Instead of excessively washing or spending thousands of dollars on dry shampoo, a good hair scrub will balance out the hair follicles on your scalp and stop them from producing excess oil.
Additionally, if your scalp is on the dry side and you're noticing dandruff build-up, the balancing effects of your hair scrub will work at the root of the issue. Ridding your hair of excess flakes and grime will allow the natural oils to flow through the follicles and nourish each and every strand!
Get ready to flip those locks, they're gonna be shinier than you ever dreamed possible!
Who Should Use a Hair Scrub?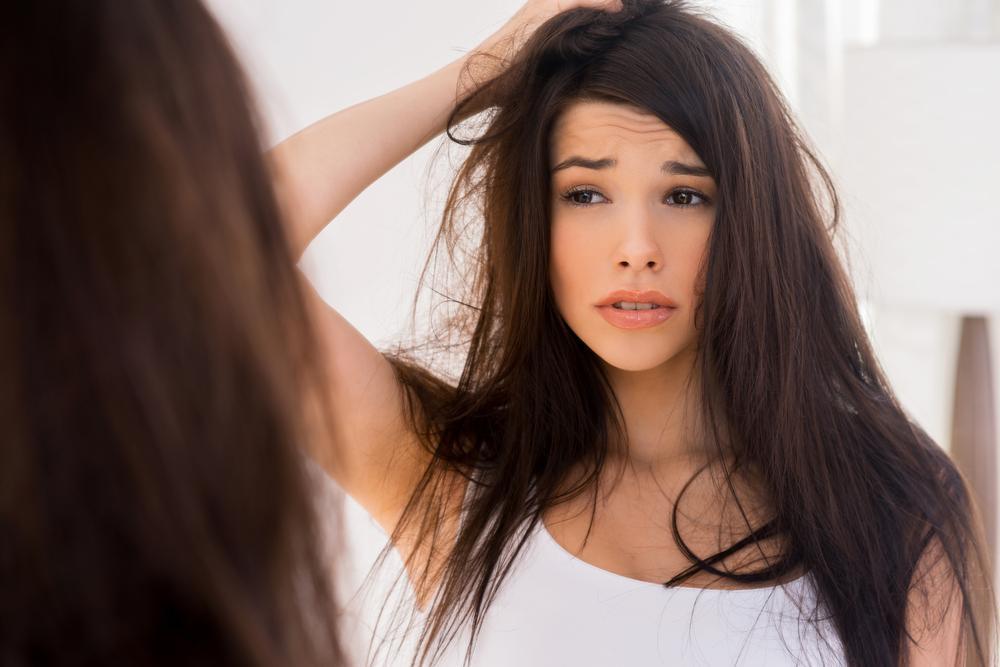 If we're being honest, anyone with a healthy scalp (healthy meaning no pre-existing skin conditions or sun damage, for example) can use a hair scrub.
If you're looking to gently exfoliate the neglected skin on your scalp and want to treat your tresses to a shiny, healthier outlook from the get-go, a scalp scrub will be just what you're looking for! If you do suffer from particularly dry or particularly greasy roots, you'll love it even more!
How To Use a Hair Scrub
If you've used a body scrub before, you'll probably be familiar with how this works as it's not really all that different.
If not, no worries, it's a simple treatment and we'll talk you through it right here!
Whether you're in the shower or just washing your hair, start by wetting it all over from root to tip. Then, instead of reaching straight for the shampoo, go straight in with the scalp scrub.
Apply a little into your palms and spread it onto your fingertips to make sure you have the right amount before applying it. Gently massage the scrub into the roots of your hair and all over your scalp rubbing in soft circular motions. This will ensure you don't rub too vigorously and damage the skin, plus it's super relaxing and a great way to introduce a little self-care into your shower routine!
Take your time with this step and massage your scalp for around three minutes. This will ensure you completely detoxify your roots and get rid of any unwanted-build-up.
Once you've massaged the scrub into your roots and are satisfied you covered the entire scalp, go ahead and rinse it through with warm water. Make sure you get it all out by using your fingertips to glide through your strands until it's completely gone.
Once that's done, go ahead and work through your usual shampoo and conditioner routine. We must warn you, once you step out of the shower, your locks are going to feel healthier and smoother than they ever have before so be prepared to swish!
What are the Pros and Cons of Hair Scrubs?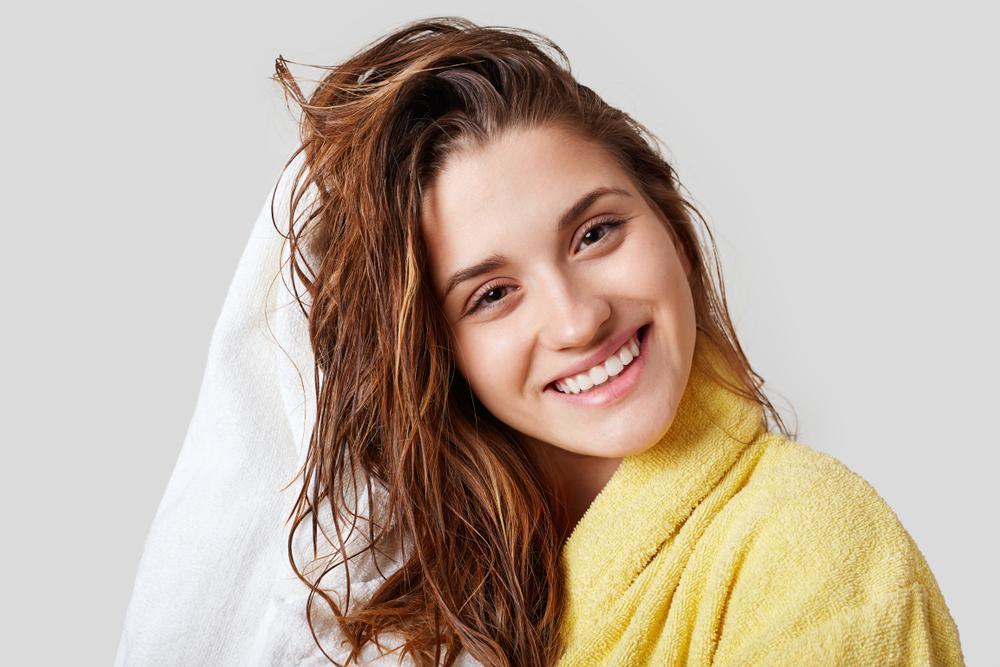 So, we've listed the pros, now you're probably wondering, what are the cons?
Though there are no real cons to using a hair scrub exactly, some of us may be more sensitive to them than others or may need to watch out for certain ingredients we know our skin can't tolerate.
Additionally, we must also say that if you're currently experiencing any damage to the skin on your scalp, for example, you spent too long out in the sun and have burned the skin on your head, or you have eczema, dermatitis or another inflammatory skin condition, scalp scrub may be a little too harsh for your skin.
If you have burned your skin from too long in the sunshine, don't use a scalp scrub to try and regain the moisture in your hair. You'll definitely need to wait until the affected skin on your scalp has healed completely before exfoliating again!
Exfoliating on skin that has been burned will only aggravate it and stop it from healing as it's supposed to. Instead, wash your hair only with very lukewarm water and use gentle shampoos and conditioners to prevent further drying out of the skin. This will also work to make sure you don't cause yourself any unnecessary pain!
How Often Can I Use a Scalp Scrub?
Though it's perfectly okay to massage the scalp every day, exfoliating is a little different…
As it works to remove dead skin cells, we don't recommend using a scalp scrub more than twice a week. Doing this may cause your scalp to actually become drier as it doesn't have the amount of time required to regain its natural balance or for your skin's natural oils to resurface between treatment.
Use your scalp scrub a few days apart to prevent drying your skin out or aggravating your hair follicles with too much rubbing and, above all else, be gentle. The scrub is designed to do the exfoliating for you so there's no need to rub too vigorously and especially if you know your scalp is already on the sensitive side! 
Can You Use a Hair Scrub on Coloured Hair?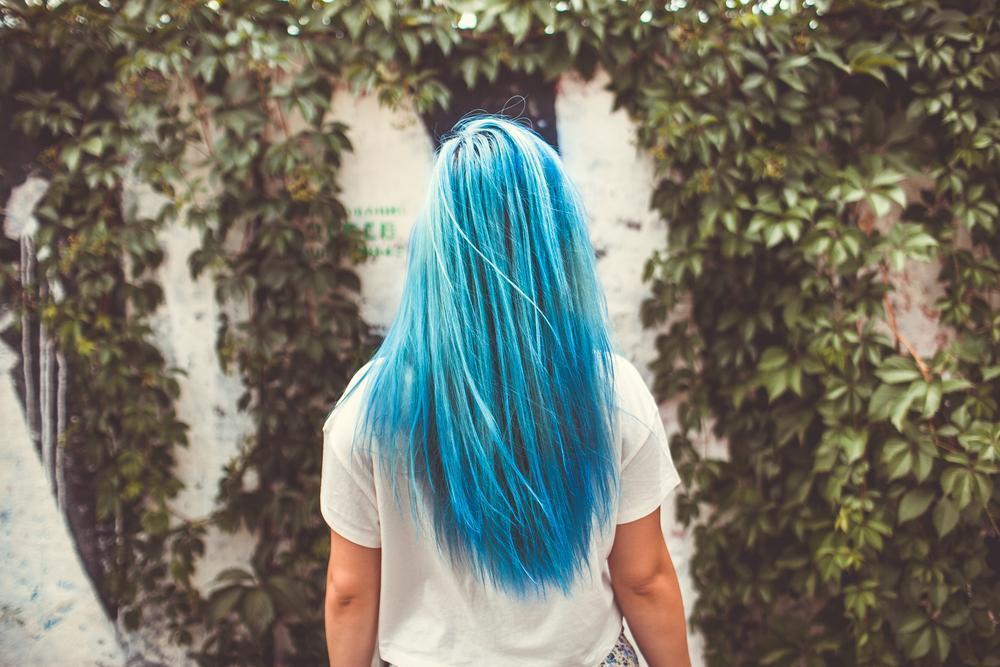 Understandably, if you're reading this with beautifully colored hair, you're probably thinking that anything that scrubs at the hair, even gently, will ultimately ruin your shaded locks.
You're sort of right…
If you repeatedly use scalp scrubs, the exfoliating nature of them will ultimately fade the color from your locks over time. However, if you really want the colored locks of your dreams, we would say, it's totally worth it!
Instead of using your scalp scrub a couple of times a week, use it once a week or even once a fortnight if you want to be really careful. Be gentle as you massage it in and make sure the rest of the products within your haircare routine do all they can to keep your color intact!
If you're thinking of getting your hair colored soon, why not hold off for a few weeks and get your hair in the best condition possible with a hair scrub routine before booking your salon appointment? Your color will only look healthier and more vibrant if it's applied to a super healthy head of nourished hair!
Which Ingredients Should I Look Out For When Purchasing a Hair Scrub?
As with every hair and beauty product out there, there are some ingredients that are highly sought after. When it comes to hair scrubs, there are few we recommend looking out for when you purchase yours or even to ask for when having a treatment at your next salon appointment:
These ingredients, as well as scrubs that contain essential oils, will leave you with fuller, thicker locks with a healthy shine you can both see and feel. Above all others, however, we recommend hair scrubs that contain zinc. Zinc is the best ingredient for cleansing the scalp and removing toxins!
Do you swear by a hair scrub? Let us know in the comments section below!