It's the most wonderful time of the year! And we all sure want to look wonderful! Many of us make the mistake of believing that the makeup applying techniques should be the same for all seasons. Not really. Today we are going to share our makeup secrets and tricks to be used on cold winter days.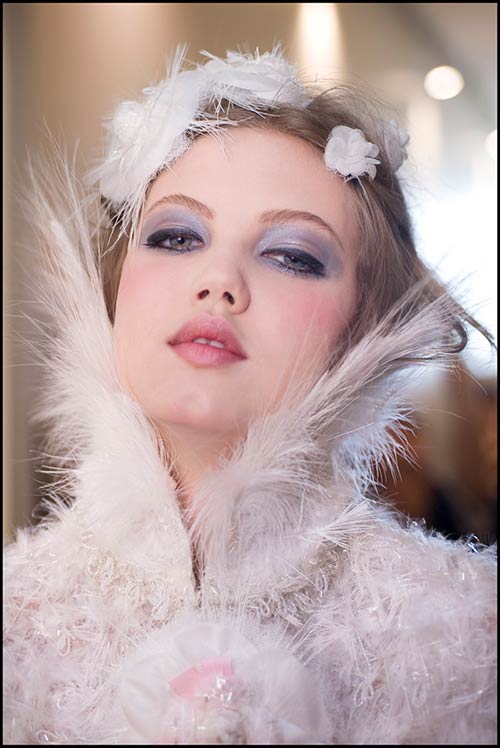 Makeup Mistake #1: Removing your makeup with products, which are soap-based
Soap-based cleaning products have the tendency to make your skin dry. Because the air in winter already lacks moisture, try avoiding soap-based cleansers and go for more moisturizing ones.
Makeup Mistake #2: Applying foundation directly on dry skin
We apply foundation to hide the imperfections of our skin. If you think that you can hide the dryness of your skin with foundation, you are terribly mistaken! There's only one way to make your skin smooth and polished again: exfoliation.
Makeup Mistake #3: Trying too hard to get the frosty winter look
Winter is already harsh enough, so don't make it harsher with frosty makeup every day.
Makeup Mistake #4: Using big amounts of self-tanner
Today smooth and tanned skin has become an epitome of beauty and attractiveness. During winter months, the natural tan of the skin starts to fade away and many women choose to bring it back by using different sorts of bronzers or self-tanners. There's nothing wrong with giving your skin a little color if it's too pale, but overdoing it may rain on your parade.
Makeup Mistakes #5: Not moisturizing the skin enough
No matter how much you try, no makeup, however perfect it may be, will look good on dry and lifeless skin. Hydrate your skin with different kinds of moisturizers before applying your makeup. Only in this case it will look flawless.
The nature may be asleep in winter, but we want to look as alive and as radiant as possible. If you avoid the common mistakes described above, the chances are your skin will look as perfect as it does in summer and the cold will be no hindrance for you.