For most of us, the word "spa" alone is enough to conjure immediate images of luxury, but why does it seem that placing the word "European" in front of it seems to up the opulence factor ten-fold? Is it because the Europeans are so good at beauty, or is it because they are so good at relaxation?
Whatever the reason, simply the mention of the European spa seems enough of a reason to purchase a plane ticket. If you're considering doing so, here are a list of some of the most luxurious spas in Europe.
The Lafay Resort and Spa, Lago de Garda, Italy
In a country that has made an art out of relaxation, the Lafay Spa has extended Italy's afternoon siesta into a 24/7 activity. Described as an "exclusive temple of wellness", the Lafay is 3,800 square meters of thalossotherapy pools, saunas, and therapeutic energy gardens merging with the beautiful scenery of the Lago De Garda to help remove the stresses of everyday life.
Guests can choose between three- to five-night programs that center on a combination of ancient Chinese medicine and Western science aimed at finding unity and balance. "Integral" is a five-night program designed to fully rebalance and rejuvenate the mind, body and soul, in a journey of rediscovery. The "Brightness of Spirit – Beauty Program" consists of 5 nights spent of reducing the causes of premature aging through a holistic approach to beauty, rebalancing the nervous system and nourishing the spirit, while "Sweet Dreams – Sleeping" spends five nights stimulating energy lines and acupuncture points to promote sleep.
Think it can't get much better than this? Think again! The Lafay has its own cosmetics line! And with a slogan like, "Naturality, Micronutrition, Energy, Italianity, and Rebalancing, how can you resist? The Lafay cosmetic line features a face and body line, an anti-aging line, a certified cosmos organic oils line, a men's line, a bath line, and a home fragrance line. Try that for some authentic Italianity!
The FX Mayr Health Center, Austria
Austria may be the home of "The Sound of Music," but at the FX Mayr, its all about the sound of purging toxins. Don't let the pink geranium-filled terraces fool you; things aren't always rosy at the FX.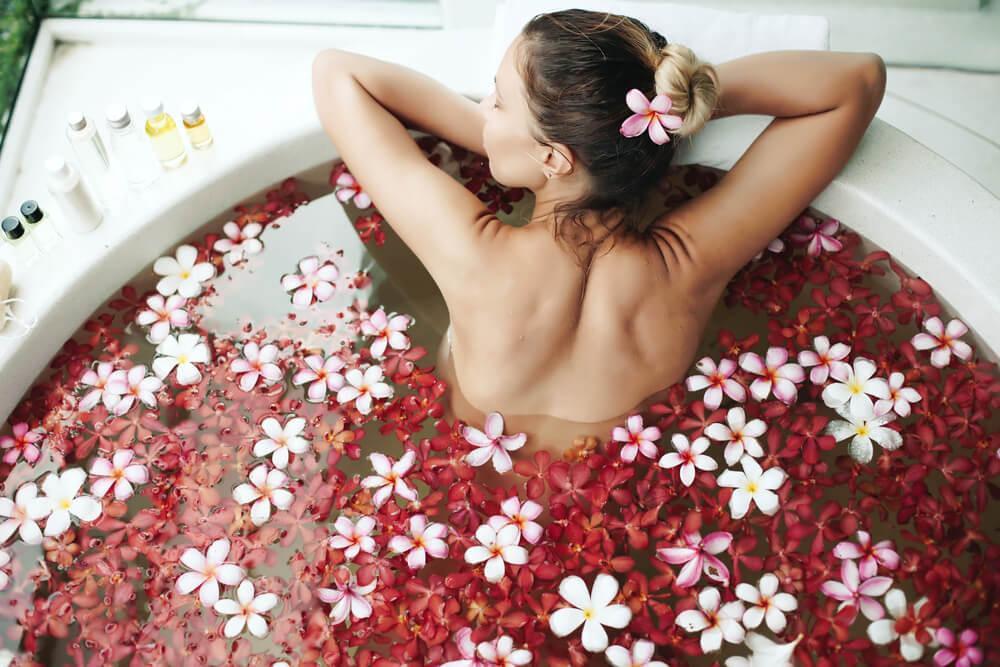 In fact, new arrival Dr. Stephan Domenig has been known to bluntly tell his clients that they are fat and that it's critical to start making major lifestyle changes before it's too late. Talk about tough love.
At the FX Mayr, it's up bright and early with gentle stretch in by the lake, followed by a breakfast of sheep's milk yogurt, stale bread, and the occasional spoonful of Epsom salts to flush the system. Silence reigns during other meals, mostly featuring tiny bowls of soup as the main course. There are personal trainers to get you going, fat-burning and vitamin injections, and a fat-freezing machine, which resident trainer Helga Humer will be more than happy to show you the results of on her own thighs.
Silence reigns during other meals, mostly featuring tiny bowls of soup as the main course. There are personal trainers to get you going, fat-burning and vitamin injections, and a fat-freezing machine, which resident trainer Helga Humer will be more than happy to show you the results of on her own thighs.
With an innovative treatment for varicose veins in the near future, it looks like smooth sailing, clear skies and clear systems ahead at the FX Mayr.
Ragazer Spa Programme, Switzerland
Why is the Laughing Cow laughing?
Probably because she has just come from a stay at the Ragazer Spa in Switzerland.
Home of swiss cheese, swiss chocolate, Swiss Miss Cocoa, it's not surprising that Switzerland knows a few things about luxury relaxation. The Regazer programs are aimed at clearing the mind of thoughts and obligations, and learning to "simply be." Think you can handle the absence of stress? Here's what you can expect from a typical day at the Regazer.
The Altearah Bio Programmes are the products of a collaboration between the Regazer and the Altearah organic body care specialists focusing on signature treatments which utilize aroma and color therapy for a holistic approach to health. Altearah products are the perfect program accompaniment, with energy producing ingredients that incorporate the senses of sight, feel, and smell to provide a three dimensional care package.
Your day at the Regazer will include a 75-minute Altearah Bio Treatment to return you to the source, and a 90 minute one on the harmony of energy. Then you will attend a 30 minute aqua fit group session, a ten minute floating session, and a fifty minute pilates or yoga session, You'll also get some expert medical and wellness consultations, therapeutic bathing cycles, two tea breaks a day, and a take home anti-stress treatment, to make sure you can still recognize yourself when you come back to reality.
Schloss Elmau Luxury Retreat and Cultural Hideaway, Germany
Ah, Germany — home of bratwurst, beer, sauerkraut, and Sigmund Freud. It's little wonder that a country so renowned for its understanding of the human psyche appreciates the value of a great spa. The size of the Schloss Elmau Luxury Retreat and Cultural Hideaway spa may seem staggering; it takes six facilities to encompass the whole lot, but don't worry, you'll get to feeling at home in these quarters in no time.
At the Schloss Elmau, all adults get access to two fully equipped spas complete with indoor and saltwater pools, saunas, and steambaths, but it's clear that the ladies are really the rulers of this mini-universe. As the men enjoy the sense of calm of a traditional Oriental Hammam, the women can be found languishing in spacious rooms with open fireplaces, sipping tea in one of four lounges, chatting in one of two spa restaurants, and receiving heavenly facials from gorgeous German therapists named Dierks using world-class products in deluxe treatment rooms.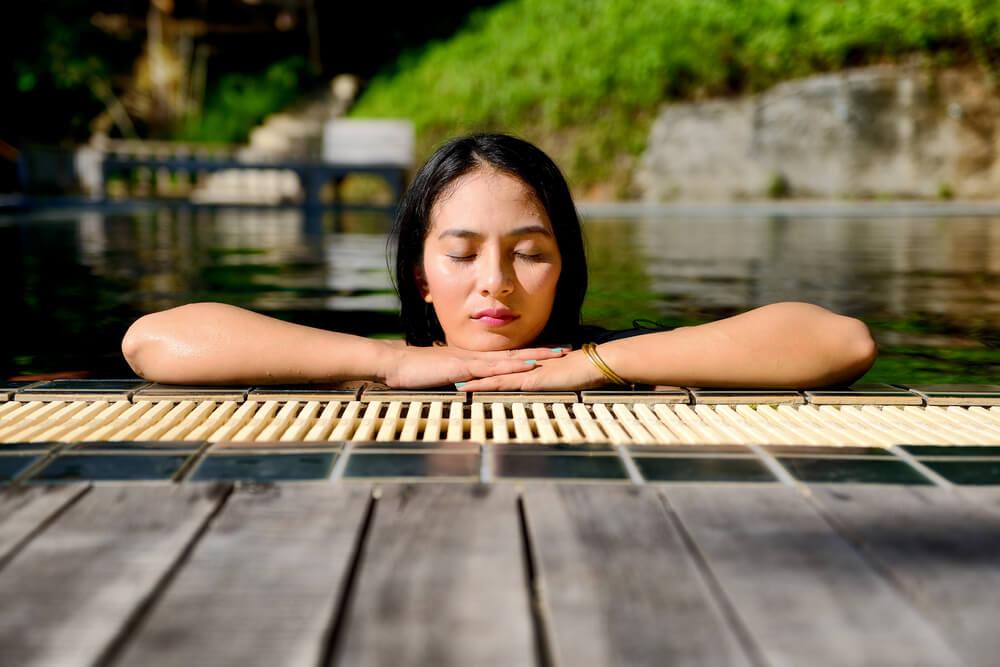 And what about the kids, you ask? The Schloss Elmau has them covered. The Shangiteri Family Spa features an outdoor pool, a relaxation room with open fireplace, a fitness gym, spa restaurant and lounge, and 7 treatment rooms. Who knows, maybe massage therapy is the new black in family bonding.
Six Senses Spa, Puente Romano Beach Resort, Marbella
What better place than the Mediterranean to get in touch with your sensual self? At the Six Senses, luxury is not an option, it's a necessity. The aim of the Six Senses is to rekindle your lust for life by immersing you in tranquil Mediterranean environment and plying you with drinks of ginger tea and stunning natural healing facilities.
The ground floor features a hydrotherapy and cold plunge pool, heat and ice experience showers with mood lighting and adjustable water flow, and herbal steam room, an Oriental Hamam, a lounge area with swinging benches, seven treatment rooms, and a relaxation lounge with a nail bar and view of the pristine Mediterranean itself. The first floor has three more treatment rooms, all strategically located to give you an eyeful of blue seas. What won't you find at the Six Senses? Children. The Six Senses is a kid-free zone, so call the babysitter if you're planning to attend.
What kind of treatments can you expect to receive at the Six Senses? Royal ones. With the Mediterranean at its disposal, the Six Senses has no shortage of rich minerals, sea salt, and olive oil to authenticate your Mediterranean experience. Choose between the Pearl Infused Mineralizing Body Mask, the Collagen Rejuvenation Treatment, the 24K Age Defying Facial, the Pure Oxygen Treatment, or the Mediterranean Breeze. Can't make up your mind? Choose all of the above, and be prepared to learn the philosophy of luxury.
Ashford Castle, Ireland
If you're looking for some good old Irish luck to rub off on you, you may want to kiss the blarney stone goodbye, and head for the Ashford Castle in Ireland. Your friends will be green with envy when they hear you spent your vacation swimming under seashell chandeliers in a relaxation pool with a mural of the sea of life spanning out beneath you, and you'll be the subject of a Twitter rant when they see selfies of you in the Hammam, or taking advantage of the first of its kind in Ireland Pure Flow Technology fitness center.
While the fairytale setting of the Ashford may be therapy in itself, there are several spa packages offered to choose from. Along with your bangers an mash breakfast, the Wellness Escape offers a Pure Flow Session, a Hammam experience for two, a salt detox, an all access pass to the steam room, pool, and fitness studio, with some complimentary Ashford Spa Booties thrown in as a party favor, The Ashford Spa Mind, Body, and Soul Experience adds to that a B Harmonized Stress Reliever, complimentary energizing crystal, and Garden of Ashford Smoothie, while the Renew, Revive, and Refresh package lets you indulge in the Face and Body Sensation Treatment, and the Elemis Treatment Duo, which consists of a massage and anti aging facial to smooth out wrinkles and restore radiance.
All this sounds great, and with the booties alone probably worth the price of admission, you won't get anyluckier than at the Ashford Castle.
Serenity Spa Algarve and Cascais, Portugal
Of course spas are all about finding yourself, relaxing and getting in some "me" time, but they can also be a great opportunity for some "us" time. There's nothing like a great massage to get you in the mood, and who better to share that mood with than the one you love? The Serenity Spa Algarve is the ultimate lover's playground, and if you want to give your better half a Valentine's Day gift he or she will never forget, you won't do much better than booking a couple's night at the Aurum Suite at the Serenity.
The golden ritual begins in the couples' treatment room with a body exfoliating treatment followed by a nourishing body wrap and deep soothing massage. All products used in this 80 minute sessions are enriched with and atomized gold powder that penetrates the skin to reduce fine lines and prevent aging.
Next comes time in the Aurum Suite. Designed with sparkling gold leaf, the Aurum Suite comes complete with its own private sauna, experience show, sauna, jacuzzi, steam and changing rooms and lounge area.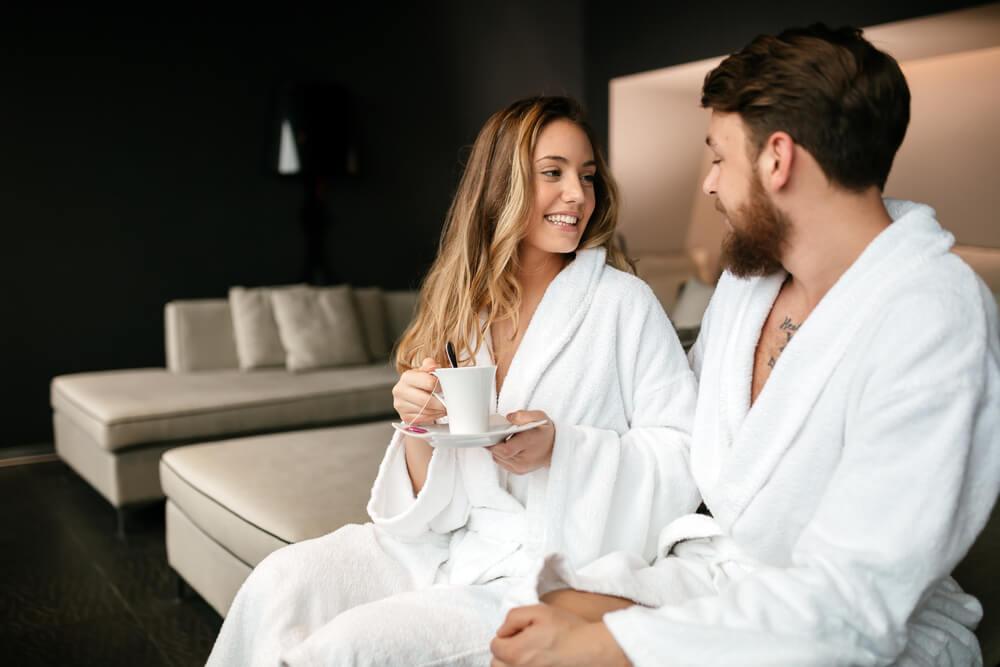 Cap off the experience with a romantic dinner for two created by Executive Chef Stuart Sage featuring dishes with golden flourishes delivered room service style to the Aurum Suite, clothing and utensils optional.
ESPA Life, London
London gave us the Royal family, how about the royal treatment? When it comes to rolling out the red carpet, the ESPA Spa offers services fit for a Queen ( or King). Located on the mezzanine of the Corinthia Hotel, minutes away from Trafalgar Square, the ESPA is a shiny, monochrome, low lit maze of saunas, thermal pools, and steam rooms shutting out the noise of the busy city.
Past the elegant reception room, restaurant and "Sleeping Pod" room, you'll find the black marbled haven known as the Thermal Suite. It houses a huge steam room, heated loungers, jet pool, swimming pool, and ice fountain, but the piece de resistance is easily the glass walled amphitheater/sauna center piece, which you probably will never want to leave.
However, if you manage to escape before becoming completely liquified, you may want to venture one floor up to the treatment rooms for some massages, body wraps, and facials, and if you want some more indulgence, the ESPA has a team of naturopaths, acupuncturists, and herbalists at the ready to satisfy your every desire. And don't forget to stop in for a visit at the Daniel Galvin Hair Salon so you have the hair to go with your new outlook.
Think you can stand the relaxation? Who knows — you may find yourself so relaxed, you forget to come home! Know any great spas in Europe we left out? Let us know your great experiences and let us live vicariously.