The skin does not necessarily have to be lighter to look clean. However, some physical qualities make you look more fresh beautiful. So, following a proper skin care routine and investing in the right products is worth the shot.
One of the revolutionary products you ought to try are magnetic skincare products. These are what beauty gurus have been raving about. If you have not heard of it, here is a complete scope about the new "it" thing in beauty.
From its cutting edge technology and usage to the user and expert opinion, we will look at the entire scoop about all you need to know about the new magnetic skincare line.
What is Magnetic Skin Care?
Skincare has always been a top priority for personal hygiene. Dermatologists say that the skin is the reflection of health and our cleanliness. Furthermore, it is evident that our "outer covering" plays a big part in our overall appearance, and there is nothing more attractive or appealing than seeing a clean looking person.
Many people go through many lengths to enhance their looks. Some resort to drastic beauty enhancements such as plastic surgery and other costly treatments. However, according to beauty experts, the secret to looking good merely having great skin.
To have beautiful skin experts are now recommending the magnetic skincare. These products are facial masks applied to remove dirt, oil, and other toxins.  Magnetic skincare products are also age-defying as they contain properties that moisturize and tightens the skin.
Music royalty Madonna is an ambassador of this new beauty line where she even has her own magnetic skincare products. Years ago, she released the products in Japan and called the line MDMA. With much success in the country, she has announced to extend sales in the United States. The big reveal was posted on Instagram.
The MDMA line comes with a facial wash, rose mist, serum, eye mask, and eye serum. These masks use magnetic force field technology that absorbs dirt not just from the surface but deep within the pores because the toxins are lifted out by a portable magnetic device.
Exploring the Role of Magnets
Think of magnetic masks as an upgrade to the usual facial masks sold at the market. First off,  let us look into the main component of the skin care line- the magnet. Beauty influencers and experts said that this device as an addition to your daily skincare routine is quite pricey but worth the try.
The concept of magnets used in healthcare is not new. Therapy, especially in orthopedics, have used the magnetic current technology to restore the standard form and function of bones and tissues.
Magnetic technology has also been used for healing wounds and injuries.
Medicine and dentistry use properties such as magnetic fields into practice. According to experts, the strength of a magnet used in treatment is higher than regular household magnets. A therapeutic magnet ranges from about 200 to 10,000 gauss, whereas an ordinary household magnet is only about 200 gauss.
These kinds of magnets are used to treat osteoarthritis, post-surgery pain, rheumatoid arthritis, carpal tunnel syndrome, chronic fatigue syndrome, nerve pain, sports injuries, and others more.
Magnets are also used to provide treatment for psychological cases such as post-traumatic stress disorder, obsessive-compulsive disorder, schizophrenia, and insomnia.
In physiology, there are electromagnetic fields produced in the body by specific organs. The heart creates the most extensive electromagnetic field through muscles contractions and the nervous system magnetic activity with its transmission through neuron synapses.
Many have thought before that these external forces such as magnetic currents may potentially be harmful and cause disease in the body; however, in reality, magnetic fields rectify and help restore balance in the system by mimicking natural body rhythm. 
Furthermore, experts claim that magnetic fields affect charged molecules in the body and thus have a significant impact on medical conditions. 
Therefore, we can see how the use of magnets is well established in the medical field, and now, it is a hot innovation in the world of beauty and fashion. So, it begs the question, "what does it do to your skin?"
Magnetic Skincare
Cosmetic companies are now following a trend of creating a new generation of facial masks. Before, the use of organic materials is the big trend in the industry. Now it is all about metal particles like products that have iron substances as part of their ingredients. Direct use of iron as a topical product gives a lot of benefits to the dermis and epidermis.
However,  an executive of cosmetic and clinical research, Dr. Joshua Zeichner revealed that iron could only be removed from through the use of magnets. Otherwise, users may risk having leftover particles in their skin.
Magnetic skincare masks are usually creams applied through a small spatula. In the process of magnet application over the beauty mask, there is an effect called a low-grade electromagnetic current which rejuvenates the skin.
https://www.instagram.com/p/BZt-PD1jjjx/
Magnetic facial masks also contain Hydropoxypinacolone Retinoate. This substance reduces dead skins cells, speeds up cell turnover, and reveals a more glowing looking skin.
How Do You Use A Magnetic Mask?
Unlike ordinary facial products, magnetic masks are more fun to use. These products come with their magnetic device, which, probably is the reason why these are quite pricey. However, you will be able to make your money's worth with the results.
Here are detailed steps on how to use a magnetic facial mask:
The first thing that you have to do is to towel dry your face after cleansing. Apply the product with a small spatula that is included in the package, but if there is none, the tip of your fingers will do for application. 

Then, wait for about 5-10 minutes to let the cream seep through your skin. 

If you feel like the product is already dry, grab the magnetic device and you're ready to peel off the mask. For some magnetic mask products, it is advisable not directly to put the magnetic device over the skin. Tissues are usually set over the surface of the magnet as it is used to absorb the facial mask.

Gently hover the magnet above the mask. You see that the

electromagnetic current

sucks out every residue of product in the skin.
It is pretty easy to use the product, and you get twice the results compared to ordinary facial masks. Also, the process of peeling does not hurt a bit, unlike other beauty masks where it sticks to your skin as it dries up, and it is excruciating ripping it off.
Beyond DIY
Wellness spa and dermatology clinics also offer magnetic treatment services. One, in particular, is called the Restorative Magnetic Facial Treatment.
The process begins with opening up the pores through deep cleanse and exfoliation, which refresh and smoothens the skin.
Then, a mineral serum is applied on the face and neck with a magnetic roller. According to customers, this massage is so relaxing that they often fall asleep. The technique is used to restore balanced blood sugar levels and release nerve tension.
Next, the skin is exposed to LED. It penetrates deep within and removes impurities that are in the pores. LED also minimizes fine line, wrinkles, and it stimulates the production of collagen.
The last step is the use of microcurrent treatment that induces low levels of electricity. The flow of electric current in this treatment is similar to the body's natural rhythm. It is an anti-aging technique that firms the tissues and muscles to prevent sagging. It stretches the face and gets rid of fine lines and wrinkles. The treatment finishes with an organic moisturizer, which gives you a more radiant glow. 
The Pro Magnetic Machine
Another expert treatment on magnetic skincare is by using a product called the Pro Magnetic Bio Warm Jade Facial Beauty Col Therapy Machine. It is quite a mouthful to say, but its cutting edge technology will render you speechless.
The product makes use of bionic microcurrent, which instantly opens up the channels of the pores. The product allows energy to pass by deep into the cell tissue and enhancing cell permeability.
Furthermore, the device makes use of magnetic current to produce energy into the skin through the bionic thermal effect. The technique stimulates the skin cells to produce higher levels of collagen and speeds up skin metabolism.
So, if you want a more extensive magnetic skin care treatment, be sure to check out these services. However, these are admittedly far more expensive than buying retail magnetic facial creams which range from about $50 to $250.
User Experience
The skincare industry has made use of social media platforms to advertise their products. If you go online, you will see a lot of endorsements from influencers and celebrities about their "favorite" skincare products.
When it comes to facial masks, you will see a variety of peculiar ingredients such as snail slug, snake venom, and pulverized gemstones. However, the reviews on Instagram may not disclose the real deal on these products for these is usually paid advertisements. So, it is best to outsource outside the most popular sites and get reviews from credible critiques.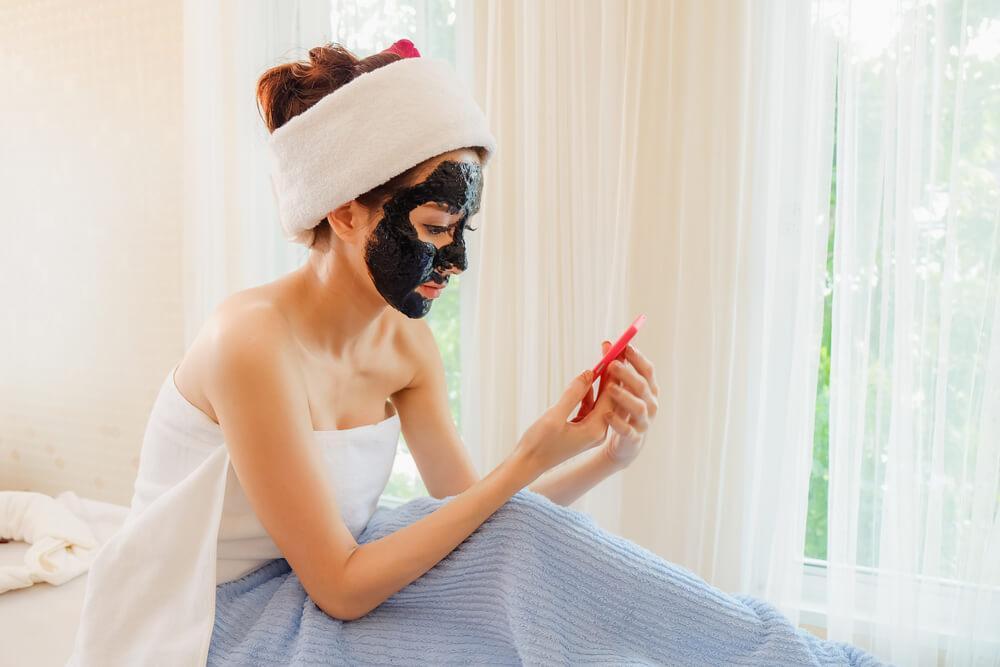 Luckily, you do not need to go scouring the internet. If you are thinking about purchasing magnetic skin care products, here is the inside scoop from some users: 
If the Price is Right
A lot of comments on this product line is about how pricey it is. Compared to drugstore facial masks that you can get for $5 to $10, a small tub of magnetic mask cream costs up to $250 each. Some products do include in the package the magnetic device, but others sold it separately.
So, if you are a person who does not care for expensive items and prioritize practicality, you might want to rethink on buying a magnetic facial product.
Usage
The application process is just like applying ordinary facial cleansing creams. However, the big difference is that most traditional facial cleansing creams make you feel like you are waxing your facial hair.
Peeling off the product is not only painful but can also cause redness, itchiness, and irritation. Some experts would not recommend using these kinds of products because it damages the outer layer of the skin.
In using magnetic skin care products, there is no pain in peeling off the product because the magnetic device absorbs the cream from deep within the skin.
After Effects
Various skin care products using magnetic technology gained a lot of positive feedback from users.  They say that you can feel the firmness of your skin as it leaves behind a combination of antioxidants and firming peptides. Also, there is no evidence of dryness and skin irritation as the emollients, and essential oils stick to the skin even after removing the mask.
Upon seven days of usage, users have seen a difference in their skin. The texture was softer, smoother, and it looked more glowing.
Therefore, the overall verdict for magnetic skin care products is positive. The product is suitable for all skin types and is gentle your skin; the only thing that will hurt would probably be your wallet.
Expert Opinion
We have learned about what users think about the product but is it dermatologist approved? Dr. Brandt, a renown dermatologist, says that these products transform the skin and is very useful to combat signs of aging such as skin sagging, fine lines, and wrinkles.
Dr. Zeichner, also states that magnetic masks are innovative products which add to the traditional skin care ingredients ionic particles that create a micro-current in the skin that is triggered by a magnet.
Furthermore, Dr. Waibel says that magnetic masks can stimulate collagen and improve blood circulation. The reason for this is that particles in our bodies are made up of ions such as sodium, chloride, and potassium ions.  Accordingly, external magnets stimulate these ionic particles in the body resulting in glowing and better-looking skin.
So, there it is, a complete account of what you need to know about the new line of beauty products. Magnetic skincare products are relatively new, but with all the information gathered, it is likely that the trend will establish itself in the world or beauty and dermatology.
So, if you are thinking to explore something new and revamp your skincare routine, check out magnetic skincare products which are available both online and in stores.