Have you started updating your wardrobe yet in preparation for spring?
If so, then you also need to turn your attention to your makeup looks. Just like with fashion, there are certain makeup trends that are going to be everywhere this season, from dusty pastels to glittered eyeliner.
Here are a few gorgeous looks to give you some inspiration:
Soft Pastels 
Pastels make a huge comeback every spring, but many are still afraid to try these soft, feminine colors on their face.
Yes, there is no denying that all of those pastel shades can seem a bit intimidating, but it only takes a bit of practice to be able to put together some sophisticated yet romantic makeup looks.
Begin with your eyes…
This tends to be the easiest area to experiment with pastels in, as the soft, muted shades can really enhance the eyes.
Choose a pastel color that accentuates your eye color. Here are a few basic guidelines:
Blue eyes – dusty pinks and soft oranges
Brown eyes – greens and blues
Hazel eyes – soft lilacs
Green eyes – burnt yellows and plums
Since pastels tend to look best on a more youthful-looking face, avoid using any strong contouring products, as well as harsh blushes, opting for a fresh and dewy finish instead.
This means that you should also stay clear of any thick, dark eyeliners.
Still need to add some extra definition to your eyes?
Go for an eyeliner color that is just slightly deeper than the pastel shade you are using, paired with a few swipes of mascara.
When it comes to your lips…
Keep this subtle too, opting for something fresh and natural, such as a dab of a pastel lip gloss.
Pink/Red Lips
Red lips are always classic, but the hottest color for lips this spring is a shade that is not quite red, but not quite pink either.
Pair this with a glossy, glazed finish, and you have a look that is fun, flirty and sexy.
Wondering what to do with your eyes?
Try keeping them subtle in terms of color, but add layer upon layer of black mascara.
Glitter Eyeliner 
Spring is all about color, so how about swapping that black or brown eyeliner for something with a little more sparkle?
Glitter eyeliner is a great way to wear glitter in a more adult fashion, without having to smear it all over your lids.
The great thing about glitter eyeliner is that it comes in all forms, from gels to liquids to pencils, meaning that you can stick with whichever one you usually use.
Apply it in the same way that you would a normal eyeliner, keeping it close to your lash line.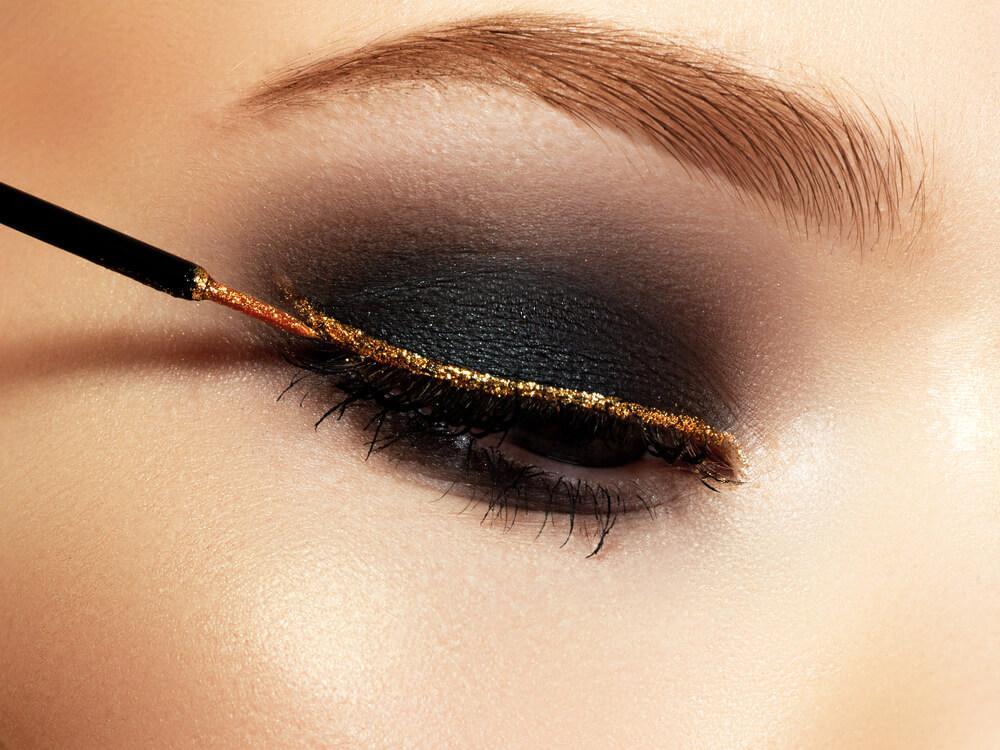 For some extra definition…
Go with a strip of black eyeliner first, and then use the glitter eyeliner as a second layer on top of this.
Do not be afraid to add multiple layers of the glitter eyeliner to ensure that it stands out, and try experimenting with mixing various colors too.
Does your eyeliner keep smudging?
An eye primer could be the solution to this. These are designed to give your makeup a base onto which it can properly grip, ensuring that it has a good hold throughout the day, rather than sliding off of your skin.
Peach Tones
Have you ever worn peach-colored makeup before?
If not, then you have definitely been missing out…
Peach is a shade that works for every skin tone, as it gives you a warm radiance, along with a bright glow.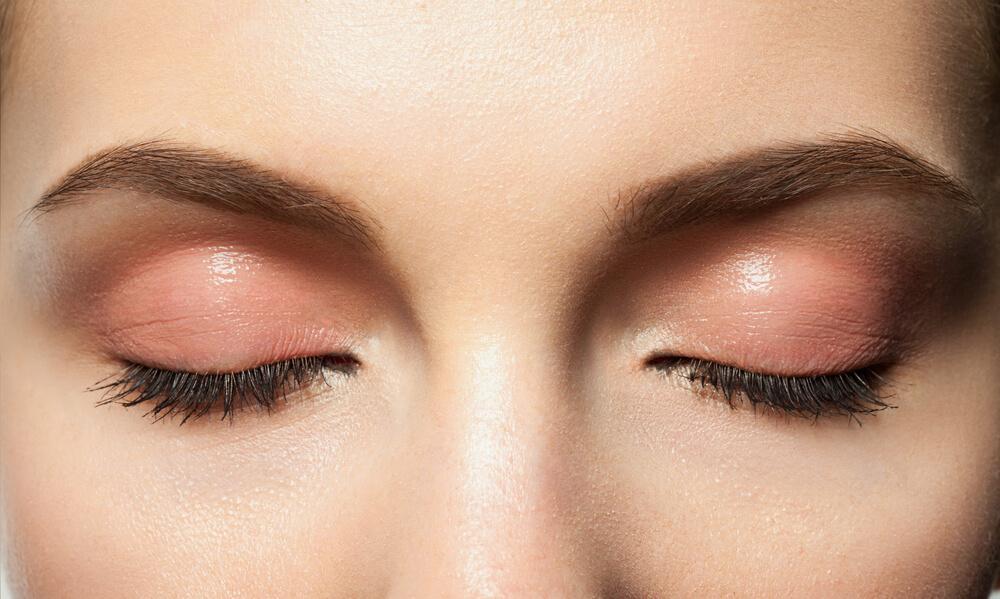 How is it able to do this?
Well, peach as a color is a mixture of pink, red, orange and yellow, and, when combined, they create a universal shade.
So, what's the best way to actually wear peach makeup?
Well, if you want something subtle, try going for bare eyelids, a swipe of mascara, and a peachy blush on your cheeks.
To amp this up a bit, you could also add some peach tones to your lips and your eyelids, or even to all three.
Metallic Eyes 
Metallic makeup has a dramatic, edgy appeal to it, and is perfect for a special occasion.
Never really worn metallics before?
Here is a quick rundown of the most common shades:
Gold – great for those with warm undertones, and can create a smoldering alternative to the smoky eye
Silver – fantastic for cooler undertones, as it will really pop and stand out
Rose Gold – this shade has both warm and cool qualities, so will work for just about every skin tone. Since this can be worn in a subtle way, it is great for everyday use too
Copper – due to the warm undertones that copper itself has, this shade is most flattering for those who have golden skin tones
Do not be afraid to apply metallics in a subtle way. They do not need to be bold in order to look good, so keep it simple with a thin swipe on your eyelids to begin with.
Having trouble getting the color to stay vibrant all day?
This could be because your makeup does not have a proper base onto which it can grip. The answer to this is using a primer before applying any makeup to your face.
Never purchased a primer before?
The best way to go about doing this is by opting for a formula that has been designed for your skin type.
Those who have oily skin should opt for a mattifying primer, as this will help to cut back on grease and shine, while having a pore-minimizing effect. There are also primers out there that have been formulated with anti-acne ingredients, perfect for those who are prone to breakouts.
If you have dry skin, a creamy and hydrating primer is a must, but make sure that this still has a light texture. Stay away from any shimmer, as this can emphasize rough and flaky patches.
For sensitive skin that is prone to redness, you may find it useful to use a primer that has a green tint to it, as this will balance out any redness. Soothing ingredients can also help your skin to thrive during the day, and these could be anything from green tea extract to aloe vera to niacinimide.
Black Cherry Lips 
Spring colors are usually quite soft and delicate, but black cherry is going to be a huge trend for lips this season. While it may seem quite dark for spring, there are ways to make this shade look fresh and modern.
Wondering how?
Keep the rest of your makeup minimal, but give your eyelashes a curl and give your face a subtle contour and highlight, especially on the inner corners of your eyes. This combination keeps your face looking quite light, which is perfect for spring.
Fresh and Dewy 
The fresh and dewy look goes hand-in-hand with the months of spring.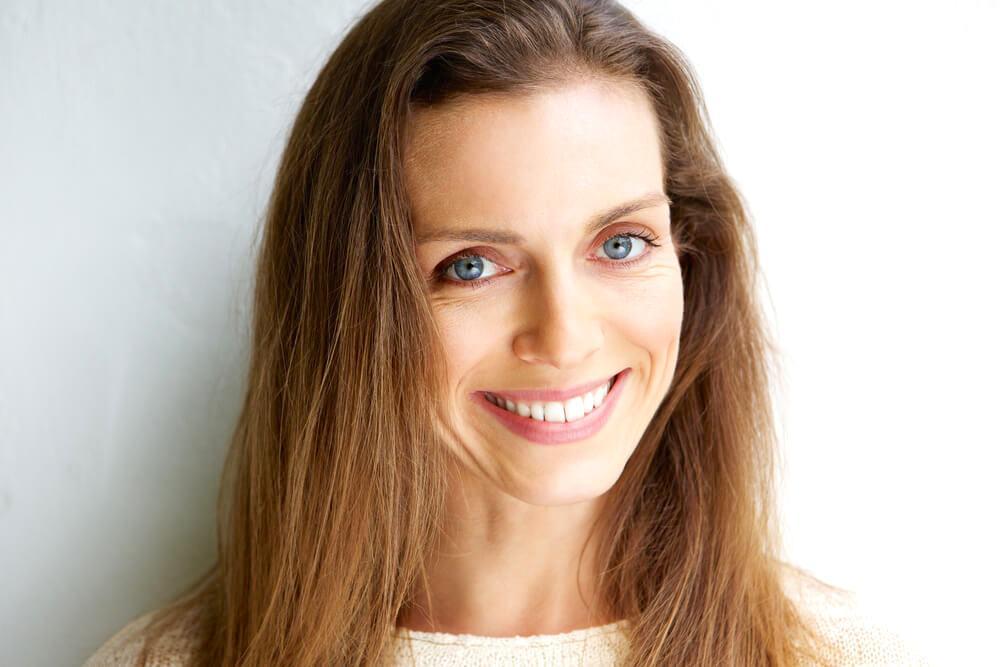 But this makeup look can sometimes be difficult to achieve, as it can easily end up looking greasy.
Follow these steps to ensure that you pull this look off well:
Begin with a matte primer, as this will help to prevent shine, and will soak up any excess oil
Apply a lightweight, illuminating foundation, using a sponge or a blender to ensure that it stays smooth and light. For some extra glow, mix in a drop of highlighter with your foundation before applying to your face
Since you want a naturally blushed look, a peach, cream blush on the apples of your cheeks is perfect. Again, this should be blended with a sponge or a blender. If your cheeks are prone to dryness, add a drop of cold-pressed avocado oil to your cream blush, as this will give you some extra hydration and dewiness without making your blush run
Top this all off with an illuminating powder dusted lightly on your face
Have a few blemishes that need some extra cover?
Use a cream concealer after applying your foundation, and make sure to blend this in well.
Of course, with your face looking so radiant, your lips need to join in on the fun too…
Give your lips a subtle wash of color with a soft, pink lip gloss, making sure that you do not go overboard with this.
Glossy Lips 
The high-shine, glossy, glazed lip look is a great one for this spring, as it is so bright and vibrant, just like the season itself. It also makes the lips appear so much fuller, giving the illusion of larger lips without the need for any plumping products.
Of course, the one problem that many people have with glossy lips is that they simply do not seem to last through the day.
Fortunately, there are a few ways around this…
Begin by exfoliating your lips, as this will remove any dried skin and dead skin cells, giving you a smooth canvas to work on. Then, use a lip balm to give your lips some hydration, as this will prevent them from drying out during the day.
A lip serum can also help at this stage if you have quite a few fine lines and wrinkles on your lips.
Then, use either a matte lipstick or a lip liner pencil, the same shade as your gloss, to give your lips a base color. This will help to keep your gloss held in place for longer.
Finally, apply a few layers of your lip gloss.
Yes, you will likely still need to swipe it on a couple of times during the day, but by taking all of these extra steps, touch ups will only take a couple of seconds, rather than minutes.
Dramatic Eyes 
Soft and subtle is usually key for spring, but dark and dramatic eyes have been seen all over spring 2018 runways, with models at the Marc Jacobs show rocking this look especially well.
The best part about this look is that you can totally adjust how dramatic you want it to be, as well as how far it extends out onto your face.
Begin by priming your eyes, and then apply a fine line of eyeliner to your upper lash line. If you would like your lower lash line lined too, then this is the time to do that.
Next, draw a thin line just underneath the crease of your eyelid, beginning at your inner eye and working your way up and outwards, towards your temple. Once you have this outlined, go back over it with some more pressure, to increase its thickness.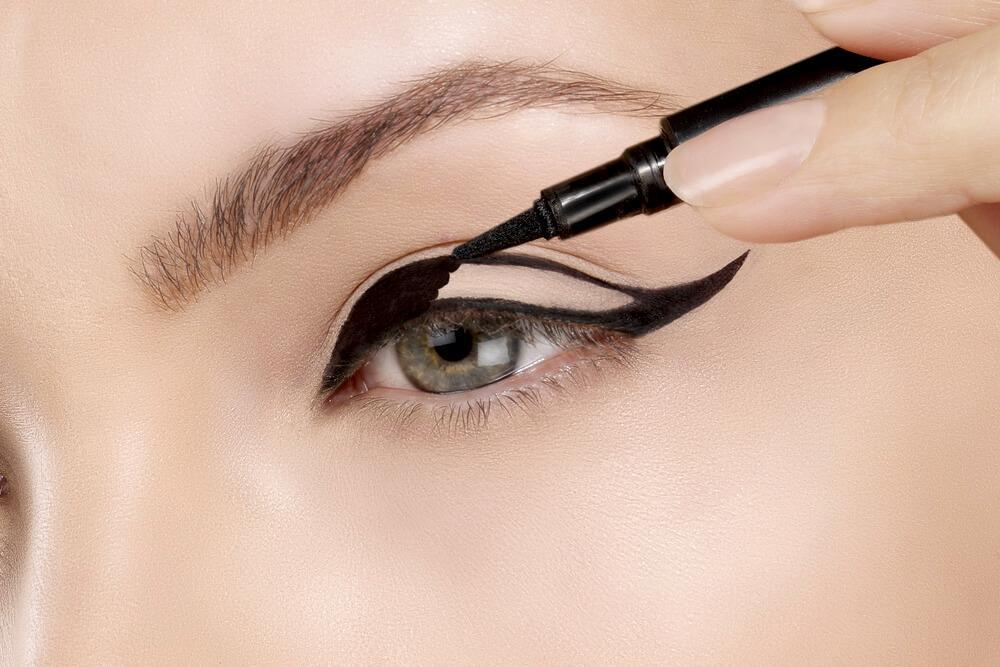 Need some help with this part?
Try using some tape to mark off where you need to draw your line, as this will help to ensure that your eyeliner does not stray past where you want it to go. If you decide to do this, make sure that you do not remove the tape until your eyeliner has fully dried, otherwise you will risk smudging all of your hard work.
Now that you have your outline drawn on, use a liquid liner to fill this in.
Apply a layer of kohl to your lower lash line, as well as some mascara to your lashes to finish this look off.
Made a mistake?
Don't panic…
Wait for your eyeliner to dry, and then dab your error with a cotton swab to clear it.
When it comes to dramatic eyes, black is usually the best way to go, but do try out other colors to see how they work with your overall look.
Have you found yourself stuck in a bit of a beauty rut over the winter months?
This is actually extremely common, and, if you can relate to this, spring is the perfect time to shake this up a bit and really try something new.
Whether this may be soft and subtle pastel shades, or dramatic black cherry lips, do not be afraid to experiment with all of these looks, so that you can know for sure which ones really work well for you.