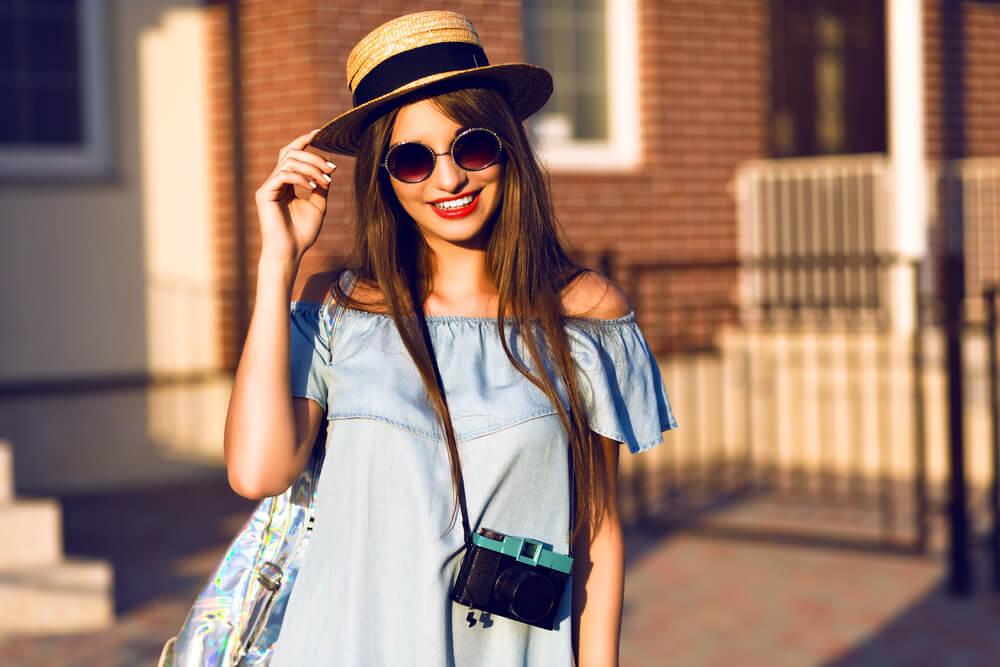 Fashion Picks for the Carefree Traveler
|
So you've finally booked your vacation and are counting down the days until you jet off to your dream destination. All that's left to do is pack, but the question is: how do you make sure you have chic outfits with limited luggage space?
The trick is to bring comfortable, functional pieces that will work for varied occasions and environments. Here are some ideas on what to pack if you want to remain classy and comfortable during your travels.
Leggings
Leggings are an amazingly versatile piece of clothing. You can mix and match them up with pretty much anything. You can pair them up with scarves, fedoras (that is highly recommended if you're feeling extra fancy), the humble cotton t-shirt, boots, shorts and they can also work as pajamas.
Leggings will keep you warm when you're feeling chilly, and are suitable to be worn as pants too. They're fantastically comfortable and can be used in any season and almost anywhere.
The best color to go with would be the faithful black leggings. Black goes with pretty much any other color. You can't make a fashion faux pas with black.
Maxi Dress
Maxi dresses are absolutely one of the most eye-catching and fashionable pieces. Not only do they flatter nearly every kind of body type, they're made out of comfortable cotton and can be wonderfully stretchy.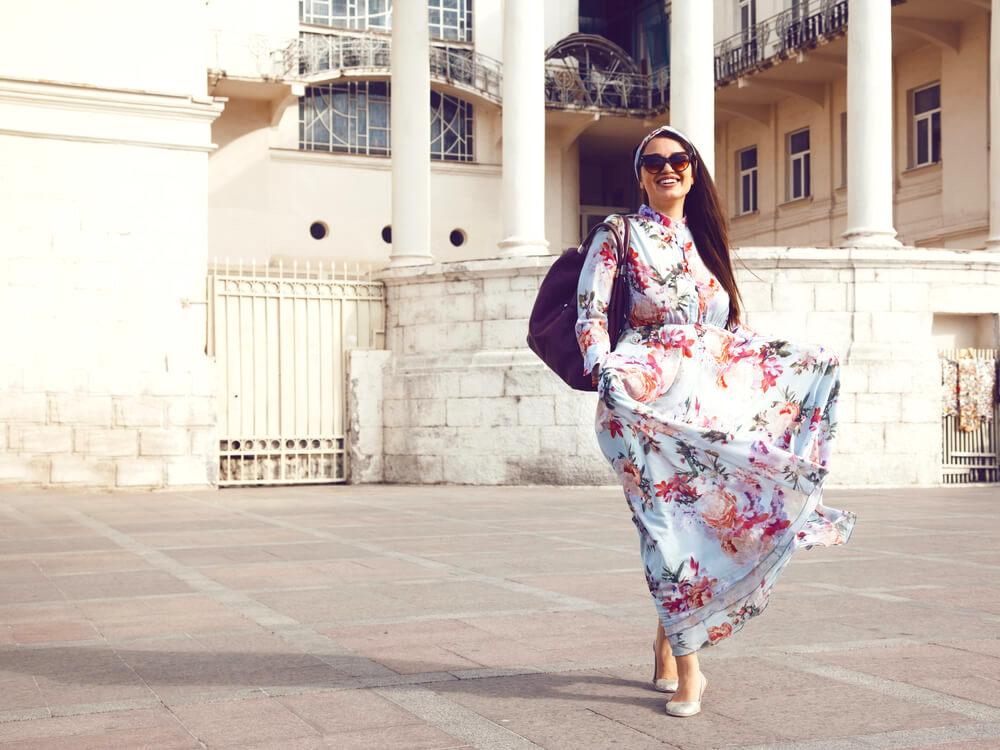 You've got combo maxi dresses, fit and flare, sleeveless, tent/free-flowing, empire waist, high-waisted, off-shoulder (which are arguably the most common one spotted at the beach), strapless maxi dresses, and so many more!
If you can get your hand on a convertible maxi-dress though, you've hit the jackpot. These specific kinds, as the name goes, can be converted into a manner of styles. They can be strapless or tied around your neck for a more comfortable look.
Slip-on Sneakers
One of the first rules of travel are to get a comfortable pair of shoes. You don't want to be walking around in stilettos (unless you're going out for a fancy feast) on cobblestone roads, do you?
You would also want the ease and comfort of walking about without tripping on those troublesome sneaker shoelaces. The go-to would be slip-on sneakers. These bad boys come in just about any colour under the sun and have a very casual feel about them.
They're also an excellent choice for the warmer months and can go on and off in a heartbeat without the hassle of laces. They look good on just about any bottom, be it jeans, shorts, or even a summer dress!
Skort
A skort is what it is: a hybrid between a skirt and shorts.  You may have seen these babies on female tennis players for the most part, but a skort can do more than help you breeze through that tennis match.
This versatile piece of clothing has been every woman's go-to for travel ever since it's brilliant conception. This is because it's remarkably easy to use and can be used for a walk in the woods, exercise, and can be dressed up for a night in the town.
Pair it with sneakers and you're good for your walk through the tiny street of Venice, but match it up with a dressy pair of sandals and you've got yourself ready for a night out by a candlelit dinner.
And if ever you felt torn between picking a skirt and a pair of shorts, well, who said you couldn't have your cake and eat it too?
Hoodie
What better way to be comfortable and carefree, than with a good ol' hoodie? Everyone has one stashed away somewhere and why not? They're multipurpose attires and they're great with any look, especially the 'comfy cosy' ensemble.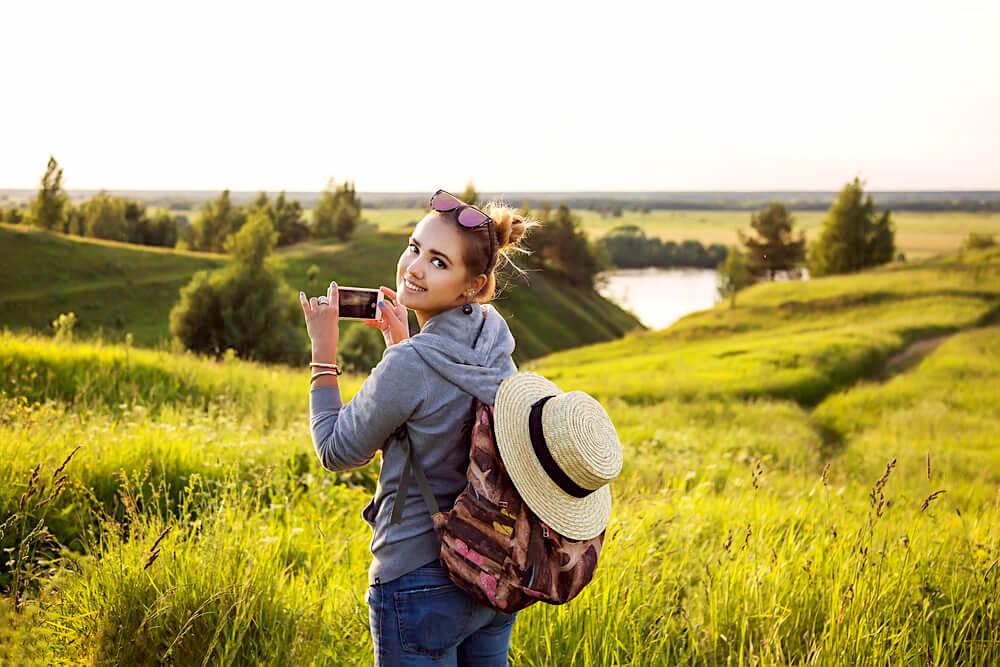 Pack a hoodie with you no matter where you're headed because they keep you warm, they're easy to combine with layers and most definitely protect you from a manner of elements (sun, rain, wind, etc.) and can be used for all seasons, not just the fall.
Sure, they can come across as childish, but not if you pair them up with a good pair of jeans and loafers or sneakers! Look out for a hoodie that can frame your body and your face well, because not all hoodies go well with one's body type or face type.
Crisp White Shirt
This versatile item can be found in everyone's closet and is by far the easiest to style. Combine your shirt with a pair of blue jeans for a timeless look or create a more feminine silhouette by pairing it up with a flowy skirt.
Turtleneck Sweater
Also known as polo necks, roll-neck, and a skivvy in Australia and NZ, turtleneck sweaters are excellent for keeping you warm in colder climates. They're also rather fashionable outfit pieces and can act as a signature piece with a plain pair of leggings.
Furthermore, turtlenecks are there to give you a classier more sophisticated look, and can be very versatile.
They're one of those pieces of clothing that somehow manage to make one look like they're both ready to weather a snow storm, or sit indoors and sip on a warm mug of hot chocolate, all the while looking cool and collected.
Get turtleneck in a single colour to up the ante on the sophistication.
Light Cardigan
Layering is something you should always keep in mind if you want to pack pragmatically. A lightweight, loose cardigan is an ideal choice if you are visiting a sight that requires covering up or when you need to warm up during chilly summer nights.
Loose Pants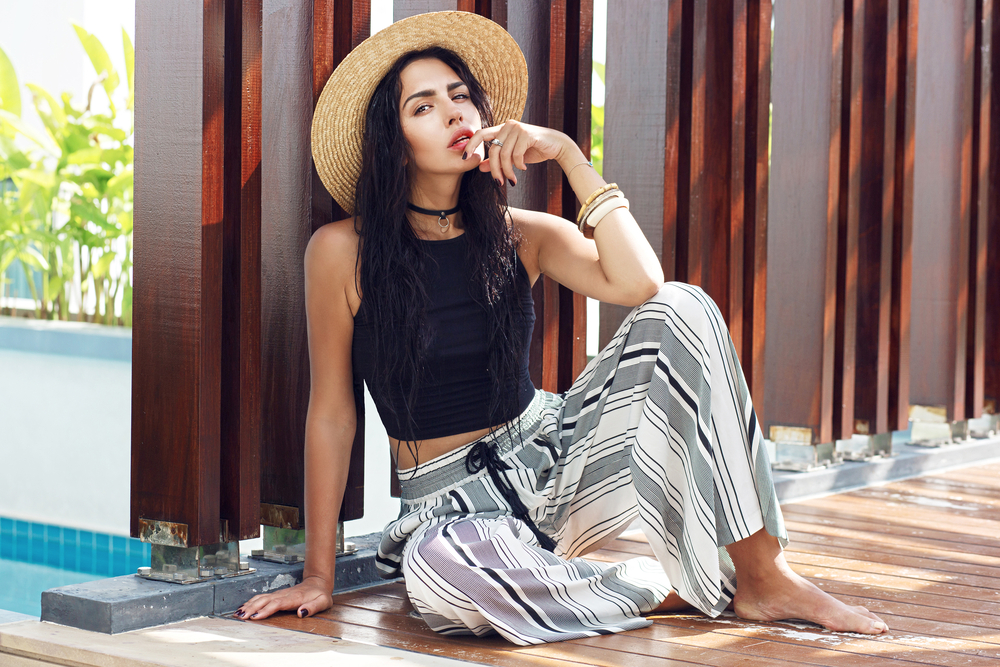 Flowy, loose bottoms are the way to go. Perfect for summery climates, this is a light and versatile piece of travel wear. It's suitable for the beach and the city, and even in your bed!
Disposable Underwear
Let's be honest, travelling while looking good isn't the easiest thing in the world. Which is why you can make your life so much easier with disposable undies!
You can easily buy these guys from any mini-mart and get throw them away when you're done. You'll save on the laundry and on packing space too. That's one item less to wash when you get back home and more space in the luggage for the trinkets and goodies that you'll bring home from your trip.
Sarong
Now this pick may seem a little unusual on the list of things to pack for a trip, but hear me out.
Sarongs are a common sight in Asian nations, but make for excellent travelling companions for their versatile uses. The can be used as beach towels because they dry easily. You can even tie them into so many different clothes like dresses, bandeaus, wrap skirts, and pretty much anything under the sun.
Heck if you were to go on a trip with a few sarongs, you'd have a full wardrobe to work with! Sarongs can double as ropes, wrap up shopping for a more environmentally friendly approach to the holiday, and can function as headscarves as well as shawls and even dressing gowns for after those relaxing baths or days at the spa.
They're also temple-friendly, especially in places like Thailand and Vietnam.
Shorts
Who can say anything against the humble pair of shorts? It's an essential in every traveller's arsenal before embarking on a journey. They're the ones you turn to for the hotter climes and to show off those legs on the beach. They're easy to slip on and off for when you go shopping for clothes.
Shorts are an absolute necessity for when you go abroad solely for the ease of comfort. Truly the carefree traveller wouldn't think to leave home without packing a few, and in case you didn't know which ones to go for, here are some different pairs of shorts  to take into consideration.
Denim shorts and cotton are highly recommended for the days that you will spend out walking about the town or the beach areas.
Sunglasses
Eye health never has never been this fashionable. In this day and age sunglasses have become not only an important part of pop culture but advisable to wear out to nearly everywhere you go. They're the ultimate travel essential, and one can never go without a pair of shades.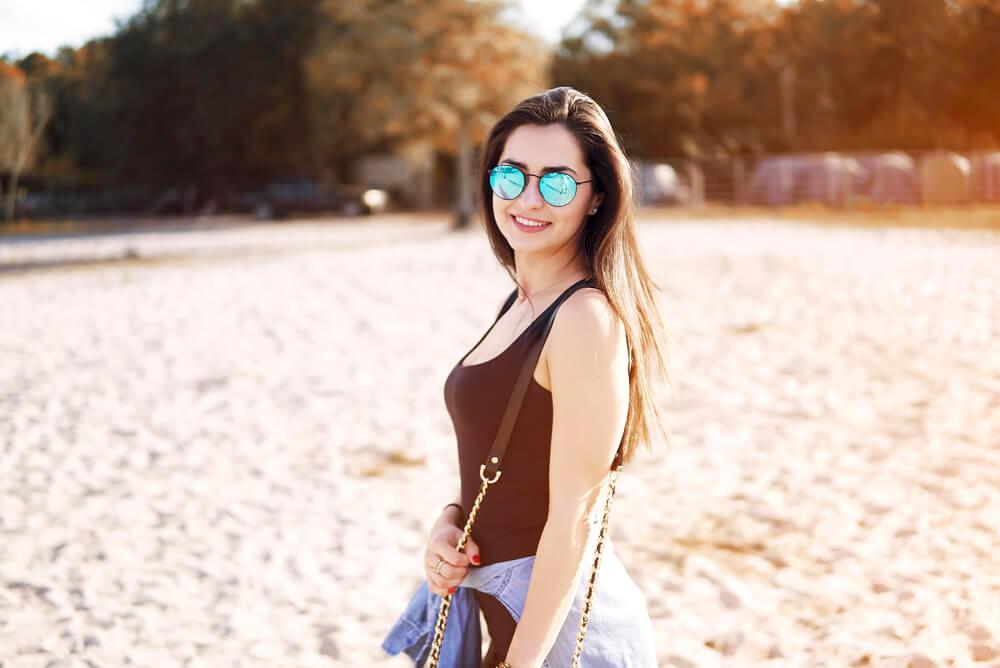 In fact, some people love their shades so much, they even wear them at night.
But before you just grab any pair off the shelf, make sure that your shades have polarized lenses. This special kind of lenses have a layer of chemical that helps reduce the sun's glares, protecting your eyes from the UV-A and UV-B rays.
Furthermore, UV protection in your sunglasses are also a must. It's good to go with something that suits your face shape. For example, if you've got a round face, go with square or cat eye frames. A diamond shaped face would greatly benefit from retro-styled of square shaped frames, whereas oval shaped faces can pull off almost any frame shape. There a few kinds of frames to choose from, with brands like Sojos, Ray Bans and Oakley providing a multitude of styles to choose from.