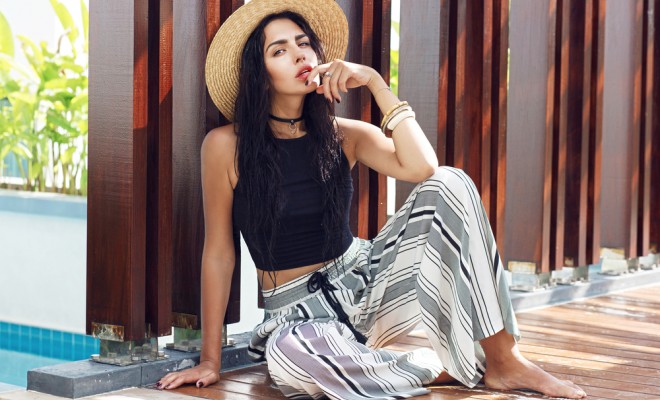 Fashion Picks for the Carefree Traveler
|
So you've finally booked your vacation and are counting down the days until you jet off to your dream destination. All that's left to do is pack, but the question is: how to make sure you have chic outfits with limited luggage space? The trick is to bring comfortable, functional pieces that will work for varied occasions and environments. Here are some ideas on what to pack if you want to remain classy and comfortable during your travels.
Crisp White Shirt
This versatile item can be found in everyone's closet and is by far the easiest to style. Combine your shirt with a pair of blue jeans for a timeless look or create a more feminine silhouette by pairing it up with a flowy skirt.
Loose Dress
Soft cotton dresses are comfortable, elegant and most importantly, super convenient to pack. Keep it casual and cool by wearing it on its own or dress it up with statement accessories or a wide-brimmed hat.
Stylish Sneakers
With so much chic athletic footwear gracing the runways around the world, you can rest assured that the days of associating sneakers with tragic tourist fashion are long gone. Pick a fresh, trendy pair and you won't have to sacrifice style for comfort.
Light Cardigan
Layering is something you should always keep in mind if you want to pack pragmatically. A lightweight, loose cardigan is an ideal choice if you are visiting a sight that requires covering up or when you need to warm up during chilly summer nights.